Moody's Downgrades Bond Ratings of Casino Operators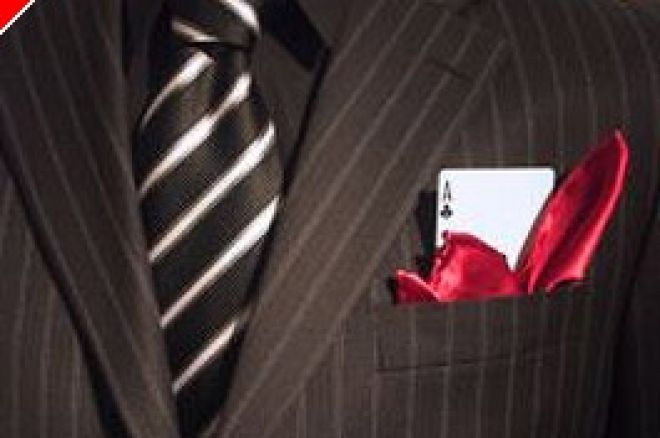 On Friday, Moody's Investors Service downgraded the bond ratings of three casino operators – Wynn Resorts Ltd., Fountainbleau, and Riviera Holdings – from "stable" to "negative". A fourth gaming operator – Boyd Gaming Corp. – was placed on review for a possible downgrade of its bond ratings as well. This followed the announcement on Thursday that Moody's had downgraded bond ratings for Harrah's Entertainment and Station Casinos in Las Vegas and put MGM Mirage and Las Vegas Sands Corp. on notice that the bonds covering their debt were on review for a possible downgrade.
Moody's cited declining gambling revenue as the driving force behind the downward revisions. Gambling revenues on the Las Vegas Strip are down 5.4 percent for the first five months of the year and Moody's believes the slump could continue. The changes and review for the four companies affected on Friday covers more than $6.3 billion in public debt. Wynn Resorts had the largest amount of debt affected by the ratings change, $2.7 billion. Adding Thursday's announced and possible downgrades, which covered more than $38.3 billion in debt, bonds covering over $44.6 million in public debt are affected by Moody's announcements.
While concerns over the decline in gaming revenue caused Moody's to examine the casino operators, some of the companies had their own additional issues of concern to Moody's.
Moody's said the negative outlook toward Wynn, owner of Wynn Las Vegas as well as the new Wynn Macau, reflected the company's "aggressive financial policy" and also took into account the unveiling later this year of the $2.2 billion Encore at Wynn Las Vegas, "which could open in a less than favorable operating environment."
In its downgrade of Fountainbleau, Moody's listed as a concern the $2.4 billion in public debt that is helping finance its under-construction $2.9 billion casino which could face some challenges when it opens in 2010. "The change in rating outlook reflects slowing demand for condo-hotel units, particularly in the Las Vegas market where the real estate market is under significant stress," Moody's said in a statement. "Sale of condo-hotel units at originally projected levels is necessary to bring peak construction leverage down to a serviceable level."
Moody's downgraded Riviera's $245 million in debt in large part due to concerns that the company's Black Hawk, Colorado, casino could be hurt by a statewide smoking ban, in addition to other industry-wide economic concerns.
In announcing its review of Boyd's $990 million in public debt, Moody's cited a drop in gaming revenue in the local and downtown Las Vegas markets, as a result of economic weakness, increasing fuel costs and other costs that impact consumer spending. It also said its review will evaluate the negative impact of competition from a neighboring Indian casino, the year-old Four Winds Casino in New Buffalo, Michigan, on Boyd's Blue Chip Casino in Michigan City, Indiana, as well as the investment burden on Boyd from its Echelon resort complex.
MGM Mirage's approximately $13 billion in debt was placed on review because the company still needs to complete financing for its $9.2 billion CityCenter development. According to a statement released by Moody's "the review will focus on evolving operating trends in the Las Vegas gaming market, the final terms of the CityCenter financing and their impact on the company's liquidity and intermediate term credit profile." MGM Mirage spokesman Alan Feldman said the company expects to complete the final $3 billion of financing for CityCenter by the end of August.
Last June, concerns over the decline in gaming revenues caused Moody's to warn Las Vegas casino operators that their bonds could receive negative rating actions if the situation didn't improve. "The decline in overall Las Vegas gaming market revenue through May was worse than Moody's had anticipated, is expected to continue and indicative of tougher times ahead," Senior Vice President Keith Foley, who covers casinos for Moody's, said in a statement. "Additionally, the weaker economy is taking its toll on the Las Vegas Strip as casino operators in that market are experiencing fewer visitors, shorter stays, and lower spending per visitor."