NBC's Poker After Dark: 'Nets vs. Vets' Week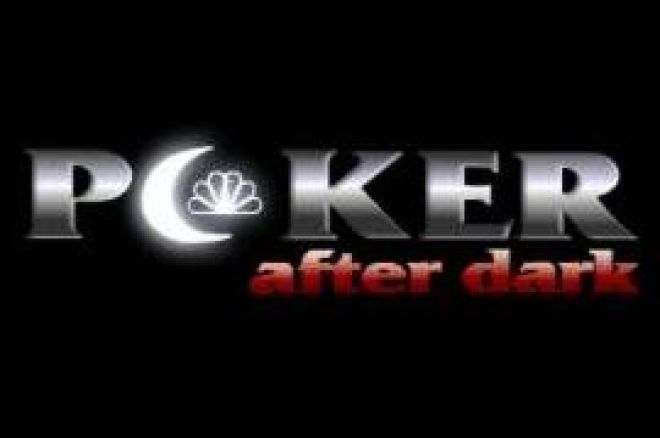 It's the young guns of the Internet against the established lions of the game in "Nets vs. Vets" week on NBC's popular late-night show "Poker After Dark." Representing the online world are three players who made their mark as online pros — Tom "durrrr" Dwan, Brian "sbrugby" Townsend, and Andrew "good2cu" Robl – though all three have made an impact in the live poker world of late. Poker's older guard is represented in this week's episodes by Doyle Brunson, Johnny Chan and Huckleberry Seed (though Seed has yet to turn 40), who collectively have won five World Series of Poker Main Event titles.
As with most weeks' play structure on "Poker After Dark," each of the six players will put up $20,000 toward the $120,000 winner-take-all prize.
Dwan and Robl were two of the handful of prominent online players who made their WSOP debuts this summer, and both made major final tables along the way. Dwan also appeared on PAD last week, whereas Townsend and Robl are making their first-ever appearances on the series in this week's episodes.
On the flip side, the three live play veterans have a combined live-play record of 24 WSOP bracelets (Brunson, 10; Chan, 10; Seed, 4) and more than $16 million in recorded tournament earnings, plus untold millions more in cash-game play. All three are also PAD veterans, with Chan also the only three-time winner in PAD history to date.
The first episode begins late tonight (technically early Tuesday morning) at 2:05 am ET, and episodes run at the same time for the next four nights. The Saturday night "Director's Cut" wrap on the week's play airs at 1:00 am late Saturday (technically early Sunday morning) and immediately follows "Saturday Night Live" on NBC's broadcast schedule. Fans can also watch the match at www.nbcsports/msnbc.com/poker following its initial live broadcast each night.
<center>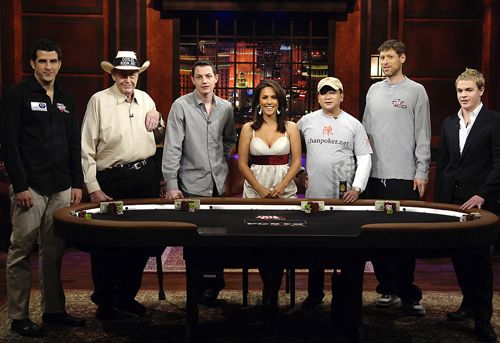 Photo Courtesy POKER-PROductions</center>