NBC's 'Poker After Dark' Season IV Begins July 14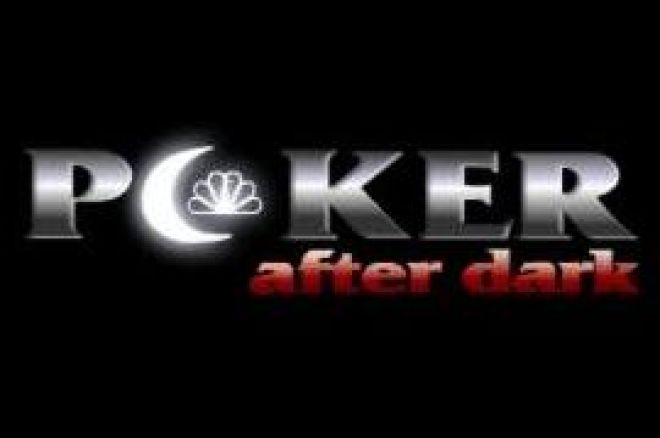 NBC's popular "Poker After Dark" series returns with its fourth season of episodes beginning July 14th. Season IV of "PAD" promises to break the tradition established by the highly popular late-night series in its first three seasons, where it offered a revolving mix of poker's biggest names in six-handed freezeouts.
PAD's fourth season expands the show's horizons. The debut episode of the upcoming season features high-stakes, no-limit cash game play as opposed to the series' traditional freezeout format, wherein most of the weekly challenges offered a $120,000, winner-take-all prize to a single player.
Instead, the July 14 episode kicks off new territory for the show. It's a full week of high-stakes cash-game action featuring a lineup of diverse but impressive talent. In seat order, the six chairs will be occupied by online-turned-live-play phenom, 21-year-old Tom "durrrr" Dwan; 11-time WSOP bracelet winner Phil Hellmuth; high-stakes, part-time cash-gamer Mike Baxter; five-time WSOP bracelet winner Allen Cunningham; Cirque de Soleil CEO Guy Laliberte; and cash game veteran David "Viffer" Peat.
Dwan and Hellmuth have a (very brief) bit of poker history on NBC, since the two squared off in Round 1 of the 2008 National Heads-Up Poker Championship. Courtesy of a bad beat, Dwan defeated Hellmuth in just three hands, the shortest match in NHUPC history. They and the other four players – including Cunningham, who will be making his televised cash-game debut here – promise to get the new season off to a lively start.
The debut week's new cash-game format has the players starting with blinds of $200/400, with, according to the show's press statements, plenty of straddles and prop bets. The minimum buy-in is $100,000, the maximum $250,000, and the mimimum for rebuys is $50,000.
Leeann Tweeden also makes her debut as the series' new host in the July 14 premiere. The first episode airs late night Monday, at 2:05 a.m. ET on July 14 (technically early Tuesday a.m.), with five episodes airing on consecutive nights at the same time. As in previous seasons, a special "Director's Cut" episode airs late Saturday night (technically 1:00 a.m. ET Sunday morning), following "Saturday Night Live." Each day's show will also be available for same-day viewing at www.nbcsports.com/poker.
A second week of cash-game action is scheduled for this fall on PAD. That week's episodes, starting October 13, will feature Patrik Antonius, Dee Tiller, Howard Lederer, Doyle Brunson, Gabe Kaplan, and Eli Elezra.