Poker News Bytes, July 29, 2008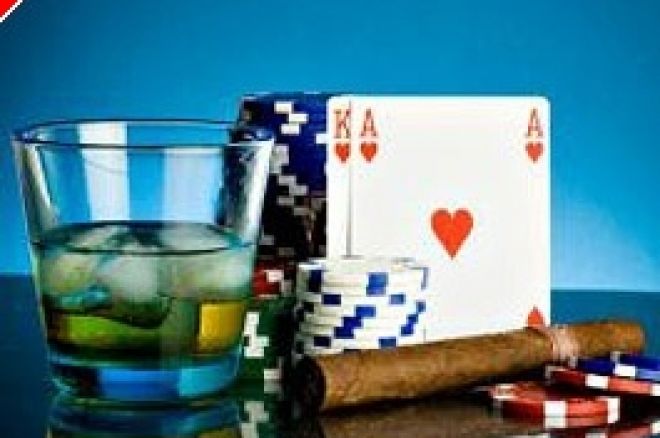 Poker Player Wins Money, Goes To Brothel, Gets Robbed
According to the Times of Malta, James Mercieca was leaving a casino in Gzira, up $500 for the night, and feeling good about himself when a woman called him from across the dark street Mercieca was walking down. Mercieca went across to investigate, and was led into a room where a second woman was waiting. Just as the second woman took down James' pants, and he thought he was in business, a man brandishing a big knife entered the room, the women took most (but not all) of Mercieca's winnings, and before he knew it, he was back on the street with about $40 on him.
Calling it "an unwise decision to have a look," Mercieca has since chalked the experience up to a hard lesson learned. A man, known only in the article as 'Mr Debono' is currently in police custody as the knife wielding assailant. Mr Debono awaits trial for his alleged crime, and no trial date has been set.
West Virginia Firemen in Hot Water over Poker Fundraisers
A volunteer Fire Department in rural Westmorland County in West Virginia are taking some heat this week over a series of fundraising poker tournaments that authorities say are illegal.
The West Virginia Attorney General's office is seeking payment of over $40,000 raised for the Seward Volunteer Fire Company in a series of No Limit Hold Em tournaments held over the past year. When asked for comment by WJAC-TV, an NBC affiliate covering Pennsylvania and West Virginia, the Attorney General's office said that the games are illegal gambling and it is unlawful to profit from them.
More Funding For PokerTek
PokerTek, makers of electronic poker tables such as the 'Poker Pro' tables found in casinos, and on cruise ships all over the world, announced that the company had secured further financing through Silicon Valley Bank. Saying the $5 million dollar line of credit "provides an additional source of liquidity for PokerTek and will be available to support the Company's working capital needs as it continues to execute its growth strategy," the company said the line of credit may vary based on things like inventory and receivables, but would provide further stability.
"We are pleased to partner with Silicon Valley Bank," said Mark Roberson, PokerTek's CFO. "Silicon Valley Bank is one of the premier commercial banks for emerging, growth and mature companies in the technology industry. Accordingly, they understand the working capital needs of fast-growth companies like PokerTek and this facility is a key financial building block for us."