Poker Room Review: Isle of Capri Casino, Pompano Park, FL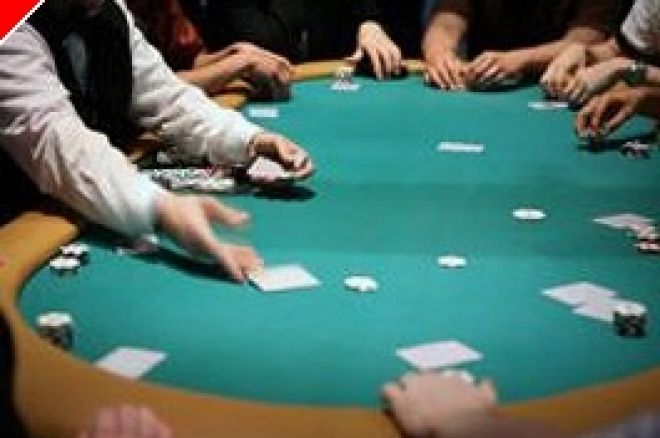 I drove right from the Miccosukee poker room in Miami to The Isle (as it's known) in Pompano Beach – just about thirty minutes north. Both are large, impressive rooms, offering many different types of low-limit poker.
The Isle was warm, inviting, and relaxed. Specifically, the Isle allows writing, reading, telephones, and headsets at the table. Unlike bizarre rules in some less hospitable poker rooms, at The Isle you can put your name on as many lists as you'd like. They allow you to move your short stack from one table to another without forcing you to buy back up to $100. And if you're a little over $100 when you transfer tables, you can continue to play from your complete stack – without having to put the amount in excess of $100 into your pocket.
The Isle staff smiled and were very helpful in explaining all of their policies. They even offered to lead me to any of the many places I needed to go – to the cashier, restaurants, and bathroom. The dealers at Pompano Park had a "player friendly" attitude with regard to the rake, sometimes "forgetting" the rake on the small pots – or forgetting the extra buck when the pot got large.
The room is smoke-free, meaning that the air was okay to breath and the high-end equipment unmarred with cigarette burns and smoke odor. The chairs were downright luxurious, with very comfortable cushioning and rollers at their base, making easy the frequent repositioning I like to do to keep my circulation going.
There were enormous, larger-than-life television screens surrounding the room, which was done up in excellent recessed lighting and muted pastel shades. Everything about the room had a very classy feel – including the chips and the cards.
The room had just about everything you'd want in a Florida poker room, given the $5 limit on the size of the fixed-limit bets and the $100 limit to the no-limit buy-ins. There were 38 tables that were completely full at 2:30 on a Tuesday afternoon. They had sit-'n'-goes, multi-table tournaments, Omaha-8, hold'em, and stud limit games. The games filled quickly; players moved freely from game to game as the spirit moved them. There were a fair amount of regulars – I'd say about 40 to 50 percent. The rest of the place was filled with tourists and poker newbies out to have a good time, from what I could gather in my three hours of play.
I found the Omaha-8 game eminently beatable – even with the standard 10%, $5-maximum rake, and the $1 bad-beat jackpot drop. That's typically an impossible rake to beat in a low-limit split pot game – since the winnings on split-pot hands tend to be negligible. Even so, there were so many calling stations – folks who didn't have a clue about how the game was played – that I think a skilled Omaha player could turn a nice $5- to $10-an-hour profit in the long run (in a $2/4 game, no less). I'm not so sure about the stud game. Though I played for 90 minutes and managed to win $60 or so in this $2/4 game, I got very lucky with some huge draws and hit a couple of monsters by chasing with a huge draw. I suspect that the rake would really grind down my winnings over the long run, however, since the players were so passive and tight that the pots would always be raked at the full 10%. Nearly all of the stud players, unlike the Omaha-8 and hold'em players I observed, were at least fairly skilled. Even so, it was fun to have a stud game.
Pompano Park is a harness racing track. So if you fancy betting on standardbreds this is the place for you. They even have simulcasting of many other tracks as well – so you can indulge your thoroughbred interests. The poker room is right on the ground level of the large complex. It's open from noon to midnight seven days a week.
I loved this place. The next time I'm in southeastern Florida I'm coming back to the Isle to play again. And next time I'm going to eat at the highly recommended and not terribly expensive Myron Cohen's Deli.