Sexton's Corner, Vol. 52: Jennifer Harman, Part 1 - Poker's Only 'Big Game' Lady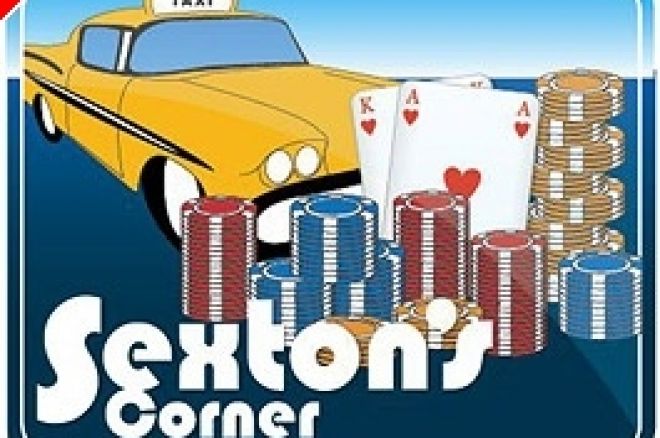 There are literally millions of poker players who can only dream of doing what Jennifer Harman has accomplished in the poker world. To be sure, she is the most successful lady poker player in the world in high-stakes cash games. When the Bellagio opened in 1997 about 11 years ago, Harman pulled up a seat in Bobby's Room, where the average limit played is $2,000/4,000 in a whole mix of games. This is big-league poker, the game's version of the NFL NBA or MLB. Jennifer has become a living legend as a survivor of poker's greatest test, where she faces the game's legends every day.
When I first approached Jennifer about this article, she was pleasantly receptive, but said she wasn't sure of her schedule from day to day. She is sort of like a doctor on call for the Big Game at the Bellagio. When duty calls she is there. After a few days went by, I got a call from Jennifer, who asked how long it would take me to come over to Bobby's Room, where she was playing in the Big Game. I was there in 20 minutes, and as I entered the room Jennifer indicated she would play around until her blinds approached. I waited for her as I sat in the VIP lounge inside the room.
As I glanced at her game, I noticed some of her opponents for the day were Barry Greenstein, John Hennigan, and Gus Hansen, mixed in with a few European stars. Jeffrey Lisandro, who like Barry is having a great 2008 WSOP, was on the waiting list, sitting at the second table in the room. This was just another day at the office for Jennifer. As I gazed around the room I counted nine large pictures hanging on the wall. These icons of the poker world, the regulars in the big game in Bobby's Room, have supported the game for years: Doyle Brunson, Bobby Baldwin, Phil Ivey, Chau Giang, the late Chip Reese, Harman, Eli Elezra, Lyle Berman, and Hansen. This doesn't even include Greenstein, Johnny Chan, Patrik Antonius, David Benyamine, Sammy Farha, Minh Ly, Todd Brunson, Allen Cunningham, Daniel Negreanu, Hennigan, Lisandro and several other world-class players who very often drop in to play at Bobby's Room.
Jennifer Harman has played the best poker players in the world, and if a vote were taken by her opponents as to who the greatest female high-stakes cash-game player was, it would be a landslide! I doubt if anyone can name five female poker players who play $200/$400 limit in cash games on a regular basis year round, let alone what Jennifer does… play $2,000/$4,000 limit every day. In fact, male or female, Jennifer would be an excellent choice to be named to the final table of the world's toughest high-stakes cash game, period!
Jennifer will be the first to tell you she prefers cash games over tournaments, as she doesn't enter that many tournaments each year. In spite of this, she has won over $2,200,000 in tournaments, including two WSOP gold bracelets in open events: 2000 WSOP $5,000 Deuce to Seven and 2002 $5,000 Buy-in Limit Hold'em. If these credentials aren't enough, Doyle Brunson selected Jennifer Harman to write the limit hold'em chapter in Super System II, considered to be the bible of poker! Doyle has faced her many times in the Big Game, day in and day out over a long period of time, and she has earned his respect as one of the world's greatest poker players on the planet… especially in limit hold'em!
If this sounds like I'm making a case for Jennifer Harman to be considered for Poker's Hall of Fame some day… I sure am. For many years one of the main criteria for admittance into Poker's Hall of Fame was that the candidate must consistently play in high-stakes games. No player, be it male or female, has met this litmus test more than Jennifer over a very long period of time, other than Doyle Brunson and the late Chip Reese themselves. Barry Greenstein, Phil Ivey and Chau Giang are among the other room regulars.
I've interviewed a lot of people, but I had a sense of awe as I entered Bobby's Room waiting to interview Jennifer. She might only weigh 100 pounds, but she is considered a giant among giants in the world of high-stakes poker. As she got up from the Big Game to come over to the corner of the room for the interview, I pulled my recorder out, and would like to share a few things I learned about her with you:
Sexton's Corner: I'm very curious. As I look around here in Bobby's room at the Bellagio, it is as I suspected… you are the only girl in here. There are nine pictures on the wall, and you're the only girl on the wall! You are regarded by almost everyone to be the greatest lady high stakes cash game player in the world… period! You look like this beautiful doll… so sweet… so harmless… so innocent. Yet, there has to be some fierce competitiveness in you! How did you get started? When did you really make the leap into high stakes poker? Was it back at the Mirage in the beginning, followed by the Bellagio?
Jennifer Harman: Well, I actually never really did make the leap. I worked my way up the limits. I didn't miss a limit, from $100/200, $200/400, $300/600, $400/800. I grew with the game as it went to $500/1,000, $600/1,200, $1,000/2,000, and eventually $2,000/4,000. Once in a while we will play $4,000/8,000, but we often have to limit it down to $2,000/4,000 to fill up the game. I've been playing the highest limits since the Bellagio opened 11 years ago, and probably that last year at the Mirage, before the Big Game was transferred over to the Bellagio. I think the highest limit 12 years ago at the Mirage was about $800/1,600.
Sexton's Corner: One thing remains very clear. As you earned your way up the limits, you had to be a winning player, or your happy train ride to the top of the game would have been quickly derailed! Often, lower-limit players go up in limits, but meet a saturation block, where they have to face reality and drop down in limits back to their comfort zone. What makes your story so unique is you reached the highest limits against the best in the world, until you reached the top! Today when you go to work at the Bellagio, what limit do you usually play at?
Harman: We play $2,000/4,000 almost every day.
Sexton's Corner: How do you survive the swings that must happen at these high limits?
Harman: Begins to laugh as she jokes… I go home and cry a lot. You have to have a bankroll, in order to deal with the swings, because it is poker and there is a luck factor involved.
Sexton's Corner: You've got to be very good friends with Doyle and the rest of the regular players that play in this unique room. You must be in communication all the time, like when a game is starting up. Your schedule isn't set from one day to the next, and it pretty well centers around who wants to come in here and challenge you.
Harman: Let's just say I'm sort of like a doctor. I'm always on call.
Sexton's Corner: (Begins to laugh) That is good… I like that analogy, because it is really your world. These high games are centered around people who want to try and come in here and challenge the legends. You have seen them come and go, or maybe just try to do it part-time. At the WSOP there must be more Europeans who drop in here to play, as well as a few well-heeled players from different parts of the country?
Harman: Yes, we get a few strangers during the WSOP, so it is probably optimal time to play. During the WSOP and the WPT tournaments held here, it is a good time to play.
Sexton's Corner: Of all of the great players you go up against, who do you have the most respect for?
Harman: There are so many to choose from, but I'd have to start with Doyle Brunson, Phil Ivey, and Eli Elezra. Of course, I'll always hold a special place in my heart for Chip Reese and what he meant to all of us. He was close to us all.
Sexton's Corner: Chip led by example and always showed class, win, lose, or draw. Since you played with him so much over a 12-year period of time, is there anything funny you could tell us about Chip?
Harman: Well, one time for about a month, every time he would quit the game, we would all get up and leave. We told Chip the game was tailored around him, and pretended once he quit the game, it was over. Of course we were teasing him, but it made him and the rest of us have a good laugh. Chip was a great father, and always took time out for his kids. It was the number one thing in his life!
Sexton's Corner: I saw that trophy last night that the WSOP now honors Chip's name with by presenting it to the $50,000 H.O.R.S.E. winner. It was beautiful, and the first recipient was Scotty Nguyen. What a great honor for him to have his name added to the David "Chip" Reese trophy, now symbolic of the world's best all-around poker player. I noticed behind the trophy was a special gold chip embedded, which struck me as feeling like Chip was still here behind all of us!
Harman: I didn't get to see it yet, but I wish I would have, as that would mean I was at the H.O.R.S.E. final table.
Sexton's Corner: Well, I have no doubt you're going to be there, because you are one of the best all-around players in the world. Forget male or female, as you are simply one of the best!
<center>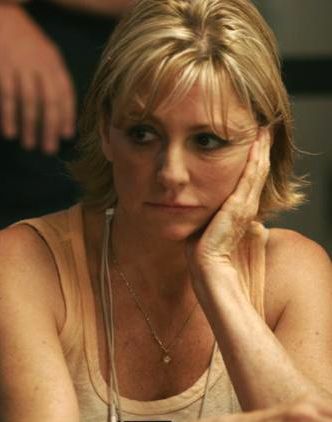 Queen of the 'Big Game,' Jennifer Harman
. . . . </center>
Stay tuned for Part 2 of Jennifer Harman's story as she talks about her first encounter with her beloved husband of eight years, Marco Traniello, and how they actually met for the first time. We will also explore the inside story of her kidney transplant and how she was only two months away from dying. A big part of Jennifer's heart goes out to her charity work for so many animals, so we'll discover what a difference she has truly made for so many. One last thought: Wait 'til you here how Jennifer's natural card sense allowed her to win a WSOP gold bracelet in a new game she hadn't played, with a ten-minute crash lesson before the event got started!
The Cab is Parked,
Tom Sexton
<center>. . . . .</center>
The answer to poker trivia question # 2 is: Doyle Brunson in 1980; Perry Green in 1981; and John Strzemp in 1997. These were the three runner-ups to Stu Ungar when he won his three WSOP Titles in 1980, 1981, and 1997.
This week's poker trivia question # 3 (the answer will be given in next week's column):
Who were the first two winners of the WSOP Main Event who weren't from Texas? What year did each win? Here's a bonus question: What was unique about what was done with the prize pool when the second non-Texan won the Main Event?