Reminder – $17,000 Weekend with Daniel Negreanu Freeroll this Saturday!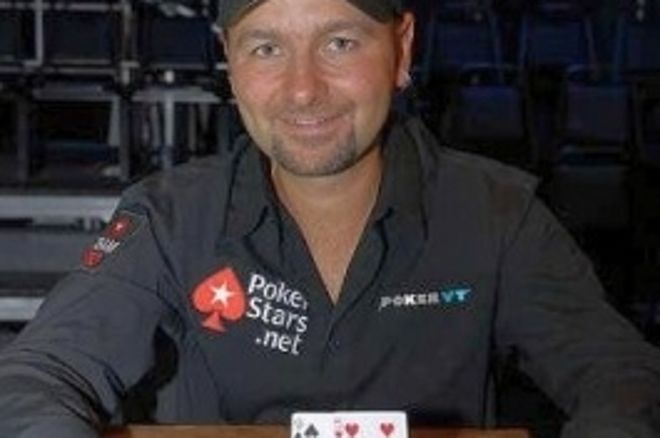 A quick reminder to all Daniel Negreanu fans - I know there are a lot of you out there!:
Don't forget our PokerStars $17,000 Weekend with Daniel Negreanu Freeroll scheduled this Saturday, July 12 at 14:30 EST/15:30 EDT. It could win you an exclusive weekend with the poker legend himself (valued at $15,000), including $2,000 cash to cover your travel expenses to Vegas.
For one whole weekend, you (and 17 others) will take in all the poker strategy Daniel has to offer, including the opportunity to live it up big time in Sin City. Your accommodation will be at the luxurious Venetian Resort Hotel Casino with highlights that include a private barbeque at Negreanu's Vegas residence and a VIP night out at Vegas' best clubs.
To enter, download PokerStars via PokerNews, get yourself a new account and make a minimum deposit. Players are given between June 10 and July 10 inclusive to earn 200 VPPs. If you make it through and qualify, you will be issued with a ticket after the qualification period closes. Use this ticket to manually register for the freeroll. Existing PokerStars account holders are welcome – provided you originally signed up through PokerNews and have satisfied all remaining entry conditions.
An opportunity to receive private lessons from one of today's most respected and experienced poker professionals doesn't come often – download PokerStars via PokerNews today for your chance!
Ed Note: PokerStars also offers PokerNews players an exclusive first deposit bonus of 100% up to $50 and special $25 PokerNews bonus.