Brian Townsend Admits to Multiaccounting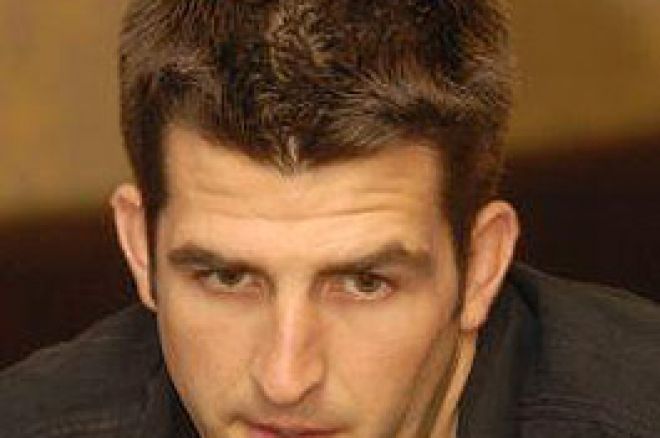 Brian "sbrugby" Townsend, one of the principals of poker video instruction site CardRunners.com, has admitted in a recent blog post to using two accounts on both of the largest online poker sites, Full Tilt and PokerStars. Full Tilt, where Townsend and other CardRunners pros have an ongoing business relationship, quickly announced that Townsend would be suspended from "red pro" status on the site for six months. Stars has not yet issued an announcement on the matter.
In his post from Tuesday, Townsend issued a public apology after suspicions regarding his possible multiaccount play on the sites above drew increasing public attention. Generally known as "aba20" on PokerStars, Townsend also admitted to playing under "Makersmark66" at relatively lower stakes on the site. At Full Tilt, where Townsend plays most publicly under his "Brian Townsend" red-pro name, he also admitted to playing the account "Stellarnebula".
Multiaccount playing has been specifically forbidden at these sites since several previous scandals emerged in recent years, prompting the changes in the sites' Terms of Service. As with other prominent players exposed as playing under multiple account names, Townsend's explanations for doing so rang familiar, including the relative anonymity afforded a known player for participating under an unknown name. Townsend asserted in his apology that he never used the secondary accounts in a coordinated effort to collude at specific tables or during tournaments, nor has evidence or allegations of that been made.
Townsend made the public announcement after discussing the matter with Lee Jones, the former poker room manager with PokerStars and later the executive host of the European Poker Tour, who moved on to become the COO of CardRunners. As a form of restitution for his violation of the sites' rules, Townsend also announced that he will be donating $25,000 to a yet-to-be-determined charity, paid for from his CardRunners earnings.
In issuing his apology, Townsend closed with the following: "I hope that people can not only look to me for poker education but also for the way to live their lives. I made a mistake and I am willing to take responsibility for it. I am willing to stand up and face the music. I apologize to entire the online community. I will never partake in this type of activity in the future. This post should act as a full admission of my guilt, and I sincerely apologize to anyone that I've wronged."