EPT Awards: 'Best Newcomer' Nominees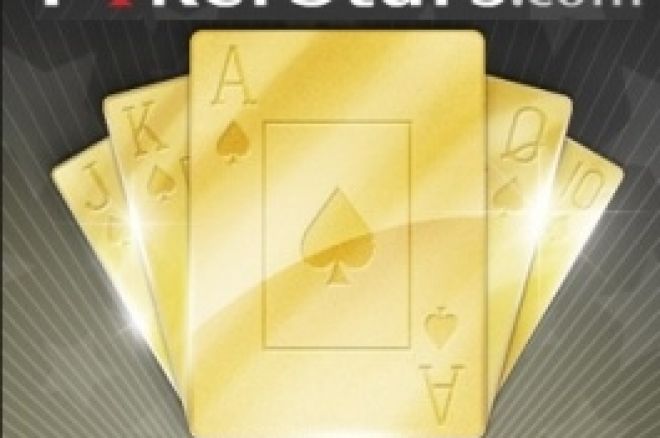 The PokerStars.com European Poker Tour has 'shortlisted' five finalists in the 'Best Newcomer' category, as part of its upcoming EPT Awards ceremony in Barcelona on September 9th. The 'Best Newcomer' category will select the greatest splash made during the EPT's Season 4 by a player making his or her debut on the European Poker Tour during its highly successful fourth season.
The five nominees in this category are:
● Trond Erik Eidsvig — Trond Erik Eidsvig had one of the best all-around years of any player on the European Poker Tour, season 4. The emerging Norwegian star notched five cashes and made three final tables, finishing in fifth at 2007 EPT Barcelona (€250,800), fourth at 2007 EPT Dublin (€127,630), and eighth at the 2008 EPT Polish Open (zł 201,041, or about $86,400). Eidsvig collected over $1.5 million in the past year playing tournament poker, marking a quick leap in fame for the former grocery-store worker. Eidsvig's unique fashion sense and passing resemblance to American filmdirector Quentin Tarantino are likely to mark him as a recognizable face at EPT events for many years to come.
● Denes Kalo — Hungarian player Denes Kalo was all but unknown on the world poker stage before Season 4 of the EPT unfolded, before going on to not one but two outstanding runs. Kalo's first big splash came at the EPT Baden Classic in October of 2007, where he dueled Julian Thew for the title before finishing as the runner-up for €375,000. That sort of showing is a career best for most players, but for Kalo the mark lasted only until the season-ending EPT Monte Carlo Grand Finale, where he again finished second, this time to Glen Chorny. Kalo's payday, though, was €1,179,000, bringing his season's take from the EPT well over €1.5 million.
● Jason Mercier — There were two Merciers competing at EPT San Remo this past April, but it was the Mercier no one had heard of before the event that walked away with the riches and glory. While Team PokerStars Pro Isabelle "No Mercy" Mercier ran deep in this event before missing the cash, an unknown American, online qualifier Jason Mercier, ventured across the Atlantic and returned with the Italian stop's €869,000 first prize. Mercier had never cashed in a significant live event before his showing in San Remo, worth nearly $1.4 million. The fledgling South Florida math teacher made those skills profit in a big way in one of the biggest storybook tales of the EPT's 4th season.
● Annette Obrestad — The poker world had already heard of young Norwegian player Annette "Annette_15" Obrestad, and her early results from the EPT did not disappoint. Fresh from her stunning win in the WSOPE Main Event, Obrestad traveled to the EPT Dublin Open in late October, 2007 and walked away as the runner-up, for €297,800. Obrestad seemed poised for a victory here, dominating the table to amass a sizeable lead before an unlikely comeback by eventual champion Reuben Peters turned the tide. Despite her falling just short, Obrestad's showing remained one of the season's brightest breakthrough moments.
● Mike McDonald – Another "online wunderkind to live star" tale involved Mike "timex" McDonald, the young Canadian player who came to the EPT German Open in January, 2008 and walked away as its winner in a command performance. McDonald had just missed a final table in the previous month's EPT event in Prague, but went all the way to the trophy presentation in Dortmund, picking up a check for €933,600 in addition to the hardware. McDonald had an up-and-down ride at the final table before taking command and finishing off his final challengers, Andreas Gulunay, Torsten Haase and Diego Perez. "Timex"'s win was a popular one on online poker forums where tales of tournament success are always prominent topics.
The EPT's panel of four expert judges will select the winner in this category. Those four judges are John Duthie, Victoria Cohen, PokerNews' own John Caldwell, and Lee Jones. PokerNews is the official media partner of the PokerStars.com EPT Awards.
Editors note: Want more EPT Awards info? If so, check out our EPT Awards Page complete with exclusive video and news on the upcoming awards show.