FTOPS IX, Event #12: Ben 'bmf823' Fineman Captures Short-handed Title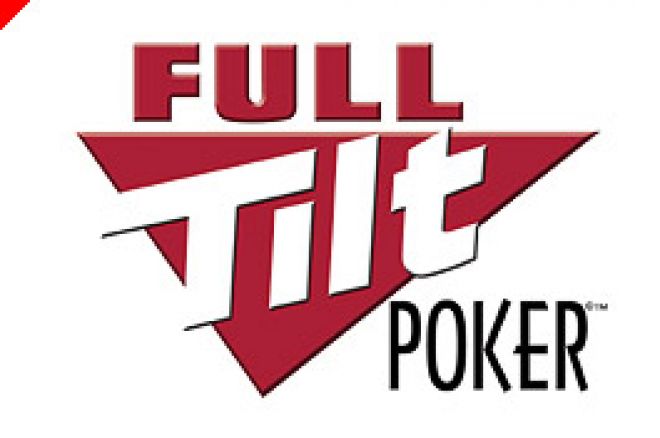 FTOPS IX Event #12 attracted a field of 1,405 players to the $1,000+60 six-max NLHE affair, generating a prize pool of $1,500,000 and a winner's share of $300,000. With so much talent and skill in the field, there were several big names that did well but fell just short of the final two tables. Among them were Scott Clements in 27th place ($6,450), Steven "stevesbets" Jacobs in 19th place ($7,650), Dag Martin Mikkelsen in 16th place ($9,000), and Juan Carlos "PrtyPsux" Alvarado in 15th place ($11,250). Just missing out on the final table was Phil Gordon. As the short stack, Phil made a stand with pocket fives but they did not hold up against overcards, and Phil finished in seventh place earning $30,750.
The final table was very impressive with Ben "bmf823" Fineman in sixth, Ram Vaswani fourth in chips, and Kevin "GetPWN3d" Saul (a.k.a. "BeLOWaBOVe") leading the way. The chip counts were:
Kevin "GetPWN3D" Saul – 2,136,044
bigtonyk123 – 1,727,844
omalos – 1,080,300
Ram Vaswani – 818,266
Garbally – 702,859
Ben "bmf823" Fineman – 559,687
Saul ("GetPWN3D") seemed to be in the zone leading up to, and early on, at the final table. He showed several bluffs to loosen up his table image and that strategy soon paid off. With the blinds 17,000/34,000 and an ante of 4,000, bigtonyk123 would be eliminated by Saul. Bigtonyk123 limped in and from the cutoff, Saul raised to 124,000. Bigtonyk123 called and the flop came
. Checking the action over to Saul, bigtonyk123 check-called a bet of 165,000. When the
hit the turn, bigtonyk123 moved all in for 465,540 with
and Kevin Saul quickly called with
. The river was the
and bigtonyk123 was eliminated in sixth place, for $49,500.
The next level of play saw the blinds increase to 20,000/40,000 with a 5,000 ante, and it would be Ram Vaswani's last. Vaswani lost a key hand to Ben "bmf823" Fineman when he limped in from the small blind with
, hoping to trap the short-stacked Fineman. It worked as Fineman moved all in for 434,187 with
and Vaswani quickly called. Unfortunately, when the flop came out
, it was Vaswani that was in bad shape needing a spade to fall. The
turn and
river did not oblige, and that foreshadowed Vaswani's eventual elimination. From the cutoff, Kevin Saul made it 97,970 and Ram Vaswani moved all in from the big blind with
. Saul made the call with
and took control of the hand when the flop came
. The
turn and
river sealed the deal, eliminating Vaswani in fifth place, earning $72,750 for his efforts.
Saul now held over half the chips in play but things would change quickly. Fineman doubled up twice through Saul in a span of nine hands to take the chip lead and Saul soon became the fourth-place finisher. The blinds were now 30,000/60,000 with an ante of 7,500. Omalos raised from the cutoff to 140,000 and Saul called from the big blind. Both players checked the
flop, bringing out the
on the turn. Saul led out 145,000 and omalos called, leading to the
river. Saul again bet, this time for 275,000. When omalos raised enough to put him all in, Saul sensed he was beat saying "gg guys" and wishing Ben Fineman good luck. He then made the call, only to see that his
was two-outed by Omalos's
. Kevin "GetPWN3D" Saul earned $105,000 for fourth place.
The chip counts heading into three-handed play were:
omalos – 3,376,880
Ben "bmf823" Fineman – 2,350,496
Garbally – 1,297,624
When the blinds reached 50,000/100,000 and a 10,000 ante, Ben Fineman built up his stack to take the chip lead, and then eliminated omalos in third place. With just under four million, Fineman raised enough to put omalos all in with
and omalos quickly called with
. The flop was great for Fineman, coming out
. The
turn and
river missed omalos, who finished in third place for $138,300.
Heads-up play began and Ben "bmf823" Fineman was ahead with 5,140,247 to Garbally's 1,884,753. The gap closed slightly, but in the end it was Fineman who took it down. The blinds were 60,000/120,000 with a 15,000 ante when Fineman raised to 280,000 and Garbally reraised to 870,000. Fineman then moved all in and Garbally called all in for 1.5 million. It was a coin flip as Fineman held
against Garbally's
. The board ran out
and Garbally finished as the runner-up, earning $198,000.
Ben "bmf823" Fineman won event #12 and $300,000. Navigating through the field was hard enough, but also fighting back from being the short stack to start the final table capped off a memorable victory. The final results for Full Tilt's FTOPS IX Event #12 were:
1. Ben "bmf823" Fineman - $300,000
2. Garbally - $198,000
3. omalos - $138,300
4. Kevin "GetPWN3D" Saul - $105,000
5. Ram Vaswani - $72,750
6. bigtonyk123 - $49,500