Full Tilt's FTOPS IX Begins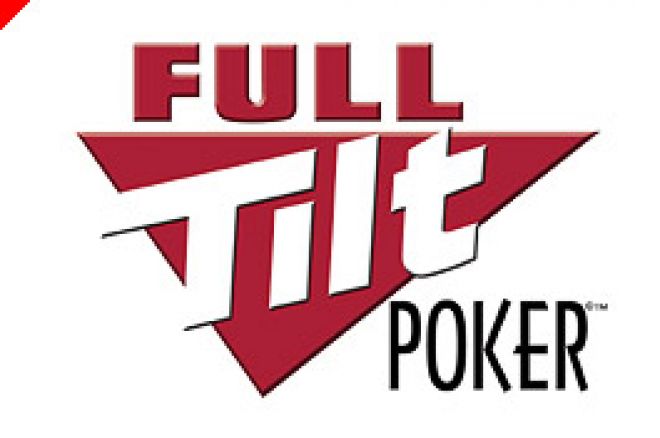 Full Tilt's ninth edition of the Full Tilt Online Poker Series (FTOPS) begins today with the first of 25 events, a $200+16 event hosted by Allen Cunningham which boast a million-dollar purse guarantee.
FTOPS IX will run through August 17, 2008, with more than $15 million in prize money guaranteed. Five other events offer million-dollar guarantees as well, including the two-day deep-stack event on August 16-17 and the $2.5 million guarantee Main Event itself on the series final day. Patrik Antonius and Chris Ferguson will host these high-profile events.
The complete FTOPS IX schedule (all starting times ET):
# Date/Time Buy-in/Event Guarantee Host
#1 8-6 21:00 $200+16 NL Hold 'em $1,000,000 Allen Cunningham
#2 8-7 14:00 $240+16 PL Omaha/8 Knockout $200,000 Martin Kläser
#3 8-7 21:00 $200 + $16 NL Hold 'em 4x Shootout 6-Max $250,000 Greg Mueller
#4 8-8 14:00 $300+22 NL Hold 'em (1R / 1A) 6-Max $600,000 Dag Martin Mikkelson
#5 8-8 21:00 $200+16 Stud $100,000 Cyndy Violette
#6 8-9 14:00 $500+35 PL Omaha 6-Max $300,000 Robert Williamson III
#7 8-9 16:30 $100+9 NL Hold'em Rebuy $500,000 David Oppenheim
#8 8-10 14:00 $240+16 NL Hold'em 6-Max Knockout $500,000 Roy Winston
#9 8-10 16:00 $500+35 NL Hold'em Heads-Up $500,000 Kenny Tran
#10 8-10 18:00 $300+22 NL Hold'em $1,500,000 Erik Seidel
#11 8-11 14:00 $200+16 Limit Hold'em $200,000 Andy Bloch
#12 8-11 21:00 $1,000+60 NL Hold'em 6-Max $1,500,000 Eli Elezra
#13 8-12 14:00 $200+16 HA (half PL Hold 'em, half PL Omaha) $200,000 Max Pescatori
#14 8-12 21:00 $500+35 HORSE $300,000 Jens Voertmann
#15 8-12 21:00 $200+16 NL Hold'em Turbo $500,000 Michael Craig
#16 8-13 14:00 $200+16 Omaha-8 $200,000 Scott Clements
#17 8-13 21:00 $300+22 NL Hold'em 6-Max Rebuy $1,000,000 Peter Feldman
#18 8-14 14:00 $500+35 NL Hold'em 3x Shootout $300,000 Andy Black
#19 8-14 21:00 $300+22 Mixed Hold'em 6-Max $300,000 Erick Lindgren
#20 8-15 14:00 $200+16 NL Hold'em 6-Max $400,000 Ben Roberts
#21 8-15 21:00 $300+22 Razz $150,000 Howard Lederer
#22 8-16 14:00 $2,500+120 NL Hold'em $2,000,000 Patrik Antonius
#23 8-16 16:30 $100+9 PL Omaha Rebuy $350,000 Eric Froehlich
#24 8-17 14:00 $120+9 NL Hold'em Knockout $400,000 Beth Shak
Main Event (#25) 8-17 18:00 $500 + $35 NL Hold'em $2,500,000 Chris Ferguson