Poker Battle Warriors to Appear at WSOPE, Partouche Tour; New Vegas Poker Event Announced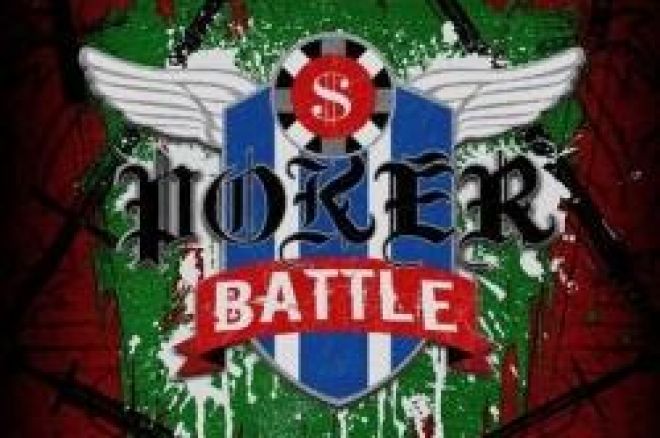 New online poker social networking site Poker Battle (www.pokerbattle.com) has announced an event-based premiere of its high-end poker community at upcoming events in Cannes, France and London. Poker Battle, which also features in-house, multichannel video and audio content, will also launch its high-end fashion line in September.
The official "pre-launch" by the site's Poker Battle Warriors will take place at the main event of the Partouche Poker Tour in Cannes, an event which runs September 2-7, 2008, while the officla launch itself will be held during WSOP Europe festivities in London on September 27.
Poker Battle is the brainchild of French businessman (and well known poker player) Philippe Rouas, and the new effort promises to provide a broad spectrum of poker lifestyle content. Included are "original reality-based shows featuring celebrities and poker players, game shows, online radio, podcasts, 'available online only' fashions, sitcoms, and movies." The company is also establishing its Poker Battle World Headquarters and Broadcast Studios in Las Vegas.
Poker Battle has also enlisted a lineup of prominent poker pros – the "Poker Battle Warriors" – to raise awareness of the new clothing line and brand name. Among the "Warriors" and supporters of Poker Battle are Nenad Medic, Scotty Nguyen, Glen Chorny, Chris Ferguson, David Williams, Noah Schwartz, David "Chino" Rheem, Michael "The Grinder" Mizrachi, Rob Mizrachi, Eric Mizrachi, Evelyn Ng, Tiffany Michelle, Nam Le, Steve Song, Patryk Hildebranski, Johnny Chan, Jean Robert Bellande, Wayne and Emeline Boich, John Phan and Alan Smurfit.
Poker Battle has also announced preliminary plans for its own Poker Battle Pro Tour, to begin in Las Vegas in the second quarter of 2009. The high-stakes series will include five events, with the ultimate winner at the Poker Battle championship table slated to receive a hand-crafted platinum-and-precious-stones necklace and a guaranteed winner's prize of $5 million. More details on this series will be announced at a later date.