Poker Room Review: Arizona Charlie's Decatur Casino & Hotel, Las Vegas, NV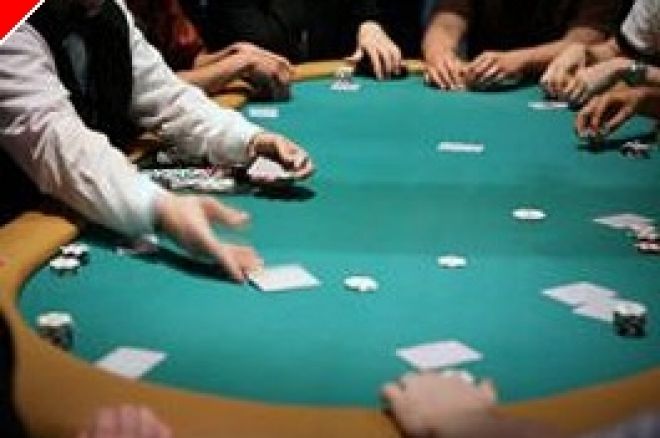 I played at Arizona Charlie's on Decatur during my most recent trip to Las Vegas, during the World Series of Poker. I had decided to go to the poker rooms that were off the beaten track. Anything in North Las Vegas, as Arizona Charlie's was, clearly qualified.
I had heard good things about this room. It was reported to be something like a small version of the Orleans – good value and good games. But my information dated back a few years. Their internet site promised "big action" $2/5 no-limit games. An online news portal also listed a couple of tournaments that looked intriguing. So, on a Sunday morning at about 11:00 AM, I headed over.
I was disappointed. The poker room, in fact, did not exist any more, having been moved into an "area" two years earlier. Similarly so, there were no more tournaments. And the $2/5 no-limit game, if it existed at all, was a rarity.
Even so, the poker room manager, Eric Normand, makes the best of a somewhat deflated poker situation. He was very welcoming and happy to answer my many questions about the room. He has only two poker tables to work with. He generally spreads $4/8 limit hold'em during the day and $1/2 no-limit with a $300 maximum buy-in at night. There's never any stud or Omaha.
This is a smoking room. But if you are a smoker, or aren't bothered by it, it's not an unpleasant place to play poker. The tables are clean, have new felt, and have cupholders. The carpeting has a weird sort of psychedelic design. There's a low wall that separates the area from the rest of the casino. There's one TV for the room. It was facing my seat, but many of the players couldn't see it unless they craned their necks around. None of them did. They were here to socialize and play poker.
No one seemed at all bothered by the loud slot machines next to the room. And most seemed to rather enjoy the fact that this is one of few smoking rooms left in Las Vegas. The players appreciated the accommodation – as most of them smoked.
I was the only player under 65. Two older women seemed like habitual gamblers more than poker players. They each bought in for the minimum and twice reached into their bags for some crumpled up bills to continue playing. There were two older men in the game as well.
The level of play was below poor. Two of the women, who seemed to know other players in the game – and were probably regulars – did not seem to grasp the concept of blinds. They had to be reminded regularly that they couldn't check. The one player to a hand rule wasn't enforced rigorously, if at all, while I was there. Players routinely helped these two women decide whether to call or fold. They never raised. No one objected – I suspect because their play was so bad. But it could have been that they all just liked each other and didn't care about the niceties of standard public poker room rules and regulations.
The official raking policy was 10% with a $4 maximum. But while I was there, with only five or six players, they never took out more than $1. They games were very passive. Typically, a couple of players would call the $4 large blind. The flop would often be checked around. If someone bet, one or both of the unskilled women might call, but everyone else would fold. Then, as a courtesy, if the pot were heads-up, it would usually be checked down until the showdown.
I had very few playable hands during the two or so hours I was there. I raised once pre-flop with a pair of queens under the gun. Everyone folded. One guy seemed a little put out that I'd raise his blind. "What are you so proud of?" he asked, as he mucked his hand.
I generously showed my hand and another player came to my defense. "He had to raise, Butch," my defender said. I smiled. I was now one of the gang and the mood softened.
After that hand, the players seemed to enjoy engaging me. They asked what I was doing there. When I said that I was there to write a review, they started telling me stories about the good old days back when they had a real poker room. They then started kidding each other about how old they were. The best line was, "When I was in school they didn't have history. We made it!"
I didn't have a chance to check out the rest of the casino. But Arizona Charlie's is known for very inexpensive room rates. They had a $26 midweek rate while I was there. No meals for me on this visit. But the players insisted that the all-you-can-eat spaghetti for $4.95 at the casino's Sourdough Café was the best bargain around.
The poker room tends to get going at about 11:00 AM or so, and sometimes later than that. The games go until players drift off – sometime usually between 11:00 PM and 3:00 AM. But they don't always have a game at night. So if you're interested in playing it's best to call ahead just to make sure that there's something being spread.
Arizona Charlie's Decatur Casino and Hotel
740 S. Decatur Blvd.
Las Vegas, NV
702-258-5200