Poker Room Review: Atlantis Casino Resort & Spa, Reno, NV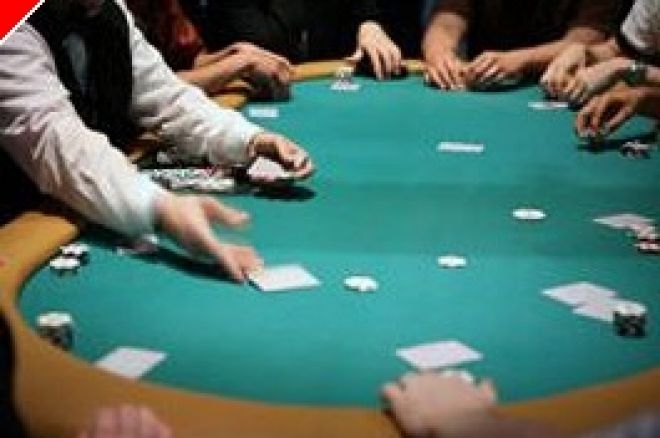 Much like its namesake, the mythical underseas continent off in the Atlantic, the Atlantis is in its own little world. It's removed from the well traveled streets of downtown Reno – and even a mile or two from the Peppermill, its nearest casino neighbor. It sits by itself, having to work hard to generate the local traffic that Reno casinos need to thrive. And work hard it does, with all sorts of promotions and special packages meant to attract players away from the more convenient competitors.
The Atlantis is itself quite opulent and spacious, competing for the lucrative convention market as it appears to be with the nearby Peppermill. "The New Atlantis," as it refers to itself in its promotional material, is not just a casino or even a "casino resort." It's the formidable, if somewhat cumbersome to say, "casino-resort-spa." With more than 47,000 square feet of meeting space, over 1,000 rooms, and with a self-described "World Class European-style spa and salon, indoor and outdoor pools, [and] seven award-winning restaurants," I guess they can call themselves whatever they want.
The physical trappings of the poker room, though pleasant enough, are not on par with the luxury and opulence promoted by the rest of the casino. But the staff try to make up for that with friendliness and generosity, at least to newcomers. Without knowing who I was, the floor person welcomed me when I approached the room, smiled and asked me where I was from. And, upon learning I was a tourist in town for a week, offered to comp my food (drinks are already comped). He smiled as he assisted me in buying in to the $2/3 no-limit game, as he quickly explained the structure and answered my questions about the rake, the comps, the bad beat, and the like. If he was annoyed by my many questions he sure didn't show it.
The somewhat crowded five-table room was spreading four live games when I arrived on a Saturday afternoon: a $3/6 limit hold'em game, two $1/2 no-limit games, and a $2/3 no-limit game that required a $5 bet to "come in." You couldn't just call the $3 large blind but had to raise to $5 if you wanted to play.
The house raked 10% up to a $4 maximum, and took the rake out aggressively at every $2.50 increment; many places don't rake at all until the pot is at least $10. The $3/6 limit game was played with a half kill – turning into $4/8 when someone won two pots of at least $20 in a row.
The house offers very modest comps to players – only $.25 an hour to players with an Atlantis player's card. The main advantage to seated players is that food from the special poker player's menu is half off. I didn't have an opportunity to sample any food, but players whom I asked told me that it was very good, if not fancy.
The room itself is well lit, with relatively new felt, chips, cards, chairs, and carpet. Again, very nice but nothing particularly fancy. My brief conversations with the players and staff revealed that the clientele are about a 50/50 mix of locals and tourists. The play in the $2/5 game that I started out in was timid, passive, and relatively tight for the most part. Three to six players would typically play for $5. The flop was often checked around. Someone would bet the pot on the turn, typically, and everyone would fold. Only about 10% of the hands were played out to the river – and even those few times were full of rounds that were checked around. Maybe the wild and loose players came in later at night – after folks started to do some drinking. My table was full of teetotalers.
The $3/6 limit game was more of the same. Folks were loose when it came to calling the large blind, but very passive when it came to raising or, heaven forbid, re-raising. It seemed like a bunch of retirees and friendly visitors passing the time. No one was especially aggressive during the 60 or so minutes that I played in the limit game. When I asked about this general style of play, I received some smiles and a couple of short comments like, "We're friendly around here," or, "If you want bigger action go to the Peppermill."
There was one matter that the local players liked to point out that made their room different from the other Reno rooms. "Beware the commitment line," said a local veteran of the no-limit game. A few others then chimed in about how many a newcomer had been unceremoniously relieved of his stack by sharp locals who eagerly enforced the policy of requiring a player to commit his chips to the pot any time they passed over the circular line on the felt. This nearly happened to me, as I casually grasped a stack of chips while contemplating whether to call, fold or raise. Had my hand passed over the line, with the chips in my hand, the dealer was obliged to consider the entire contents of my hand to be a raise – and would have instructed me to place those contents in the pot.
I'd rarely seen this rule enforced with such gusto elsewhere.
As a whole, I'd recommend this room, if only because of that very soft $3/5 no-limit game. I did not find any no-limit action in Reno that was as soft. Just beware the commitment line and you should do fine.
Atlantis Casino Resort & Spa
3800 South Virginia Street
Reno, Nevada
800-994-5900