Poker Room Review: Imperial Palace, Las Vegas, NV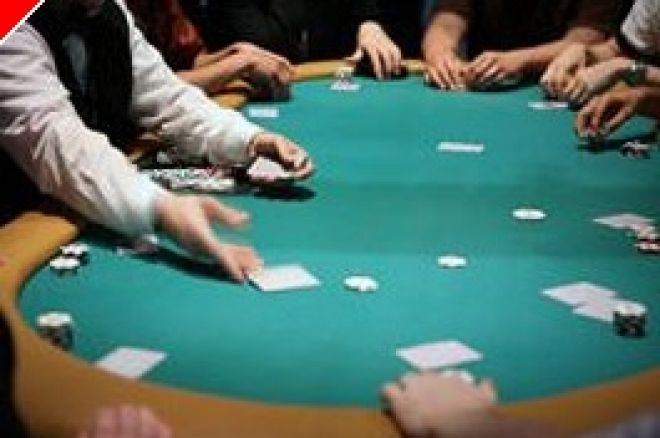 The Imperial Palace has the ideal location for a great poker room. It's right in the heart of the Las Vegas Strip, between the Flamingo and Harrah's and across the street from Caesars and the Mirage. It is perhaps the Strip casino with the most conspicuously promoted inexpensive gambling packages to East Coast vacationers. I used to see them all the time in the travel section of the New York Times and Boston Globe: "New York-Las Vegas: three days, two nights $289". It even has some cultural appeal, with its "World's Largest and Finest Classic Car Showroom."
And yet, after a dozen or so trips to Las Vegas, I had never played even one hand of poker at Imperial Palace. I'm not sure why that was. I could be that the room was closed in the late '90s and early 2000s, and didn't reopen until 2004. It could have been that the room had a reputation for being a dive. It might also have been that the few times I stopped by to play, late in the morning and early in the afternoon, there just weren't any games going.
But boy, am I glad I made a point of stopping by during my latest trip to Las Vegas. This is one vibrant and potentially profitable poker room.
Okay, you poker purists, it's not the Bellagio, the Wynn, or the Venetian. It's not even the Orleans. This is a loud, raucous, somewhat dizzying room, with six tables crowded together in a too-small space, with lighting that's too low, dark and unpleasant carpeting, a low ceiling, old cards, and very distracting noise from the neighboring bar, the singing "Dealertainers" of the table games, and the slot machines. If you want the best atmosphere and ambiance then this isn't your place. In fact, come to think of it, it really is a dive.
But if you want bad players, and lots of them, come to Imperial Palace. They must be a product of all of the inexpensive gambling junkets that feed the place. When I visited, on a Saturday night, the games were full of gamblers out to have a good time, ready to lose their $300 or so in the pursuit of that fun, and just pleased as punch to have me take it from them.
Here's the other secret of the room, in my opinion. The Imperial Palace has some terrific young dealers. They're excellent not just because they have a good pitch, but because they know how to handle partying players in a way that keeps the game moving without being offensively controlled. And that was crucial. These excellent dealers (and I saw four of them in action during my three hours in the room on a Saturday night) allowed players their festive attitude, but kept them from slowing the game.
The room is strictly a low-limit affair, with $2/4 limit and $1/2 no-limit. The buy-in for the $1/2 game must be between $60 and $300. On Sundays they spread a mixed $3/6 game that includes, among eight games, lowball and Badugi (a weird variant of lowball). There are also two mid-sized tournaments every day, a $60 event at noon and an $80 one at 8PM. They're designed for at least a few hours of play with players getting $3,000 chips to start.
This is a Harrah's property so the rake is fairly hefty for both the limit and no-limit games – 10% up to a maximum of $5. They also take out another $1 for the jackpot, which includes the Mega Bad Beat Jackpot shared by many Harrah's properties. If you care about that sort of thing, it was at $55,000 when I last checked, never goes below $50,000 and requires quad tens beaten, with both cards playing in both hands with a pot of at least $20. Players using their Total Rewards cards get $1 an hour in points that can be used and earned at any Harrah's properties.
I'd come back to the Imperial Palace, not for the ambiance but for my bottom line.
Imperial Palace
3535 Las Vegas Blvd S.
Las Vegas, Nevada 89109
Toll Free: (800) 351-7400
Phone: (702) 731-3311