Sexton's Corner, Vol. 57, Johnny Chan, Legend of Legends: Part 2, Turning Pro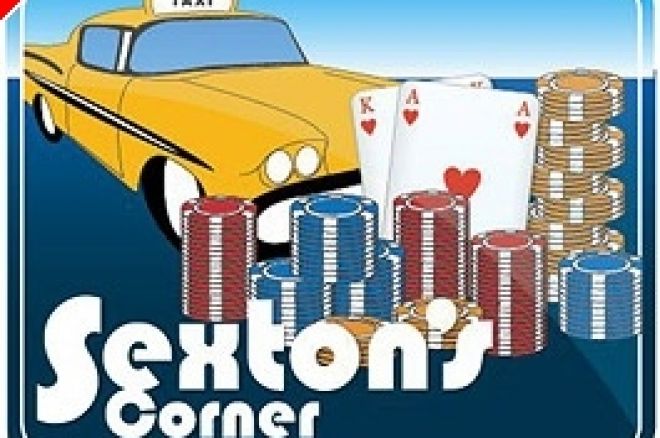 As we learned in Part 1, when Johnny Chan decided to turn pro and move to Las Vegas in 1978, it was a decision that met considerable resistance from his parents. Attending the University of Houston seemed to be the right path to take, as far as his parents were concerned. Johnny had touched the money that could be made in the gambling world on junkets between 1973 and 1978, including one early trip in the beginning where he parlayed $200 off his credit card into $30,000 in one week, while playing poker at the Golden Nugget. This article looks at what happened to Johnny Chan's career when he first came to Las Vegas to pursue his dream of being a poker pro. There have to be hundreds of thousands of aspiring poker players over time who have come to Las Vegas to try to reach the top of the poker world, but only a handful have ever done it, and as we will learn in Johnny Chan's story, there is no one who has done it in such spectacular fashion. Today he is truly a living poker legend, but it wasn't easy starting out in 1978! Let's ask him a few questions on the story from his perspective:
Sexton's Corner: Johnny, when you first moved out to Las Vegas in 1978 to start your pro poker career, I was wondering what casinos you chose to play poker at?
Johnny Chan: Well, back then there were a few selections: The Dunes, Silverbird, Golden Nugget, Stardust, Sahara, and Binion's Horseshoe. (Author's note: Some small games also existed at the Fremont, Circus Circus, MGM, and the Landmark.)
Sexton's Corner: Were they playing a lot of no-limit hold'em then?
Chan: When I first came out, the $10/$20 limit hold'em at the Golden Nugget was the most popular game. Sometimes we would play $20/$40, and $30/$60. The $10/$20 game was my bread and butter.
SC: During this time period, before you hit it big, did you ever have to get a job?
Chan: Yes. In the beginning I had a few bad habits. I played craps, bet on sports, and played blackjack. I won in poker, but I would lose playing all of those house games. Due to this, I found myself having to find a job for three to six months, to build up my bankroll. I was a chef at the downtown Fremont Hotel/Casino.
SC: When you were working at the Fremont Hotel, did you play in that little $3/$6 limit hold'em game?
Chan: (He begins to laugh here.) You know… yes, I did.
SC: I've heard poker players say: "I remember when Johnny Chan worked in the kitchen at the Fremont, and he played in that little $3/$6 limit hold'em game in the poker room there."
Chan: You know, in that $3/$6 game, when you didn't have much money, it was a good little poker game for me. Trying to win $80 to $100 each time I played, added to my pay as a chef at the Fremont, so I could build up my bankroll again.
SC: When you played some of the rocks, they probably weren't ready for you, the way you're known for mixing up your play. I'm sure they didn't know what to think of you in that little game!
Chan: All of that is true. They didn't know what to think of this young Asian kid. They couldn't read me, so sometimes I took the worst hand and hit a gutshot straight and beat them. So often in their frustration they might start calling me names. (Here Johnny has a good laugh remembering the old days starting out in that small game.)
SC: Johnny you mentioned you only had to work as a chef a few months, before you were able to build your bankroll back up. Between 1978 and 1982 you slowly earned your way up the ladder playing in cash games, and around 1982 something amazing happened to you in your first big tournament win. Can you tell us about what the event was and why it was so special?
Chan: Yes, that was at Bob Stupak's America's Cup at Vegas World. (Later, Vegas World was where the Stratosphere was built.) It was a big event for me……..a $10,000 buy-in. The final table had nine players and I personally knocked out everyone myself in less than one hour! Bob Stupak said, "I never saw anything like this." It was Bob Stupak that gave me my nickname The Orient Express, as a result of my performance in that big tournament.
SC: Your entrance on the big stage in a $10,000-buyin event back in 1982 truly raised your profile in the eyes of the poker world. The buzz of your knockout performance, taking everyone out so quick, was the talk all around town! Johnny "The Orient Express" Chan was catchy and so appropriate. I didn't realize it was Bob Stupak who gave you that nickname.
Chan: Yes, Mr Stupak did that for me. (As Johnny has a big smile on his face and nods his head.)
SC: Did you ever stop to think back since 1982 of the amazing whirlwind you've had in poker? My word… the incredible streak you had in the late '80s which we will be talking about in Part 3 of your story, right up to the poker boom that happened around 2003. Sometimes you must feel like one of those talented and aspiring comedians on the "Tonight Show" with Johnny Carson. When they were a big hit the first time they performed on national TV, their whole careers exploded to the moon almost overnight! It was like if you won over Johnny Carson… you were a giant hit overnight and launched overnight into super stardom! The Orient Express is respected and feared at the table unlike anyone else, and is still going strong right up to 2008 today!
Chan: I feel very fortunate how my career has played out, for sure.
SC: I'm curious: How many children do you have today, Johnny?
Chan: I have six: Two boys and four girls. My oldest is 28 and my youngest is 14. They live in Las Vegas, L.A., and New York. I have one daughter who has now moved back to Beverly Hills.
SC: Are you a granddad yet?
Chan: Not yet. Maybe that will be the next exciting thing?
<center>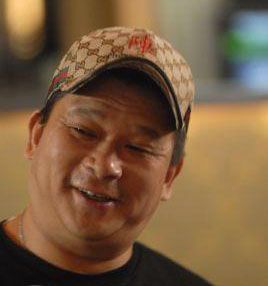 </center>
From 1982 through 1986 Johnny Chan began to be a force to be reckoned with in the cash games, and that certainly remains true today. In fact, Johnny will tell you he has always played more in cash games his whole career versus tournaments. In 1983 he collected his first WSOP cash with a fourth-place finish in match play to win $8,000, and won his first WSOP gold bracelet in the 1985 WSOP, winning limit hold'em and cashing in big for $171,000. He bought his parents a Mercedes, and they could see Johnny was on his way to do what he had always dreamed of doing. His parents said, "Maybe this career Johnny wanted to follow wasn't such a bad thing after all!" Neither his parents or anyone else in the world could have ever dreamed what Johnny Chan was about to do starting in 1987, where to this day, it is called the greatest streak in the history of poker! Stay tuned for Part 3 of the story, where Poker's Greatest Streak is highlighted.
The Cab is Parked,
Tom Sexton
<center>* * * * *</center>
Poker Trivia Question #6 from two weeks ago and the answer:
Never let it be said that you don't need luck to win a poker tournament. Player A won the WSOP Main Event, but had to get extremely lucky against player B with five tables left. Here is what happened: Player A started this hand with A-J offsuit. Player B called Player A's raise with the
. The flop came
. Player B, who had flopped a wheel with a straight flush draw, of course checked on the flop. Player A, who is very aggressive, moved all in. Player A's tournament was about to end, as Player B had more chips. Player A got up, knowing his tournament was about to be over, as the
hit the turn. The river brought a miracle
though to give them a split pot! Instead of being eliminated with five tables left, Player A went on and made history, winning that year's WSOP Main Event! This story reminds us that sometimes it is just destiny a certain player wins. Who was this lucky player and what year did this happen?
<center> Answer: Player A = Johnny Chan; Year: 1987</center>
Without splitting that pot to stay alive, Johnny would have never gotten the chance to even get to the final table in 1987, and poker's greatest streak never would have happened!
<center>* * * * *</center>
Poker Trivia Question # 7 (answer next week):
In the 1991 WSOP Main Event in which Don Williams played, he had pocket eights and flopped two eights to make quads. For some reason when first to act, he went all in and his opponent then folded. Mike Sexton was standing next to Stu Ungar, just watching, and he couldn't believe his eyes when Williams turned his hand over to show that he had flopped quads to his opponent and the audience. Mike turned to Stuey and said, "That is the worst play I've ever seen, going all in in that spot!" Stuey responded, "That's not the worst play: "_______________________________!"
Question: What did Stuey say here? Try to fill in the blank and see how close you are when the answer is revealed next week.)
Tom Sexton is a featured columnist for PokerNews.com. Tom attended the University of Oklahoma on a full gymnastic scholarship, where he was captain of the team four straight years, becoming the first NCAA All-American and Big Eight Champion in OU's gymnastics history in 1968. The Sexton family is well established in poker and includes Tom's brother Mike, the World Poker Tour commentator and poker's "First Ambassador", as voted by his peers. Tom welcomes your thoughts and comments about any of his articles. His e-mail is [email protected]