Sexton's Corner, Vol.58, Johnny Chan, Legend of Legends: Part 3, 'Poker's Greatest Streak'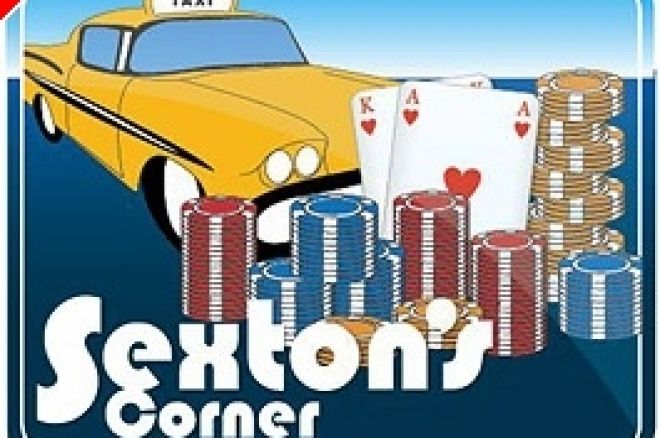 As highlighted last week, Johnny Chan came to Las Vegas to pursue his poker dream in 1978, and experienced ups and downs before winning his first WSOP gold bracelet in 1985, in limit hold'em, for $171,000. From that win to his tenth WSOP gold bracelet in 2005 could only be described as poker's greatest streak. Top poker players and experts agree that what Chan did in the years of 1987, 1988 and 1989 was poker's finest achievement, especially in poker's two biggest events, the World Series of Poker and Poker's Hall of Fame. Both of these great poker tournaments were held at Binion's Horseshoe, and were considered the two biggest events in the poker world at the time! From 1987 through 1989 there were only two major poker events each year and here's how Chan performed in these tourneys:
1987 WSOP Main Event: 1st
1988 WSOP Main Event: 1st
1988 Hall of Fame Main Event: 1st
1989 Hall of Fame Main Event: 1st
1989 WSOP Main Event: 2nd
As I'm writing this article, I've just watched Michael Phelps win his seventh gold medal in swimming at the 2008 Beijing Olympics. He won it from behind by .01 of a second to tie Mark Spitz's feat of seven gold medals in Munich from 1972, a record that stood for 30 years. Was it luck, destiny, or one of those phenomenal once-in-a-lifetime moments? Phelps experienced another close call on his way to swimming history in the 4x100 relay race, where the US's anchor leg, Jason Lezak, had to catch up from way behind to overtake a favored French team. On a split-screen hookup, Bob Costas interviewed an articulate Mark Spitz along with Phelps after Phelps' record-tying seventh Olympic gold medal was captured for their thoughts on that closest-of-margins win. The win was exactly what the great ones do… succeed in dramatic fashion to cement their reputations as legends of legends!
So how does all of this tie into Johnny Chan's feat of pulling off poker's greatest streak? Johnny Chan's ".01 moment" happened in 1987 with five tables still left in the WSOP Main Event. If he doesn't escape this near-impossible situation, there would have been no amazing poker streak at all, since wouldn't have made it to the 1987 final table to win that first title. Here's what happened:
In the 1987 WSOP Main Event, with five tables remaining, Mike Sexton witnessed an incredible hand involving Johnny Chan and Richard Klamian. Chan raised from near the button with A-J off, and Klamian called with
. The flop was 4-
. Klamian checked, of course. Chan, always the aggressor, said, "All in!" Klamian couldn't believe his good fortune as he was about to knock Chan out of the 1987 WSOP! He quickly called and proudly rolled over his hand — a wheel with a straight flush draw on the flop. Chan was dismayed and stood up to leave as the
came on the turn. Then came the miracle card on the river, the
, to split the pot.
Chan was still alive and played through the last 45 players to win his first WSOP Main Event, thus beginning poker's greatest streak. Was it just luck or pure destiny Chan hit that needed three-outer as a 15-to-1 underdog to split that key pot? At that precise moment, when he was standing up to leave on the turn, what were his odds to win the 1987 and 1988 WSOP Main Events back to back, and then become the runner-up to Phil Hellmuth in the 1989 WSOP Main Event? Factor in not only doing this epic feat, but factor the odds of winning the Hall of Fame Main Event during this streak in 1988 and 1989 as well! We'll have to ask Mike Caro, "The Mad Genius," to even come close to the odds of all of this happening! To me, it would seem to be less than one hundredth of a percent, from the point of almost certain elimination with 45 players left in 1987.
The 1998 WSOP printed a brochure which included a picture of Johnny Chan in a Superman costume, a tribute to his leading the all-time WSOP money earners list for over ten years, due to his epic streak. At that time the list was as follows:
Johnny Chan — $2,313,694
Stu Ungar — $2,081,478
Phil Hellmuth — $2,006,025
Berry Johnston — $1,690,912
Hamid Dastmalchi — $1,600,700
Jack Keller — $1,554,330
Doyle Brunson — $1,524,115
Huck Seed — $1,441,468
Dan Harrington — $1,325,858
John Bonetti — $1,244,182
Johnny Chan has been around poker for 30 years and is going as strong as ever. His collection of 10 WSOP gold bracelets remains tied with Doyle Brunson for second all-time, behind Phil Hellmuth's 11. Again, it is worth mentioning that Johnny Chan has spent most of his poker playing time in cash games over his career versus tournaments, or there is no telling how many bracelets Johnny might have won to date. The only time Chan and Hellmuth were heads-up for a WSOP bracelet was 2002 in the NL Heads-up event, which Chan won. I was the official WSOP photographer in 2002 and I can tell you, the attention this event created was overwhelmingly electric! I remember Johnny walking up to me minutes before they sat down to battle heads-up, and I wished him luck, just as I did for Phil. Johnny quickly told me, "Tom, there is no way I'm going to let Phil Hellmuth beat me today for a bracelet… no way!" He was extremely focused that day, and found redemption from his low point in 1989.
<center>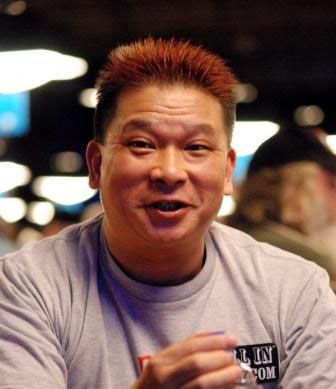 </center>
One last thought about Johnny Chan's amazing poker streak from 1987 to 1989 that involved the lovable owner of the LA Lakers, Jerry Buss, who loves poker. I asked Johnny, "I heard that Jerry Buss told you if you win three in a row he was going to get you an NBA Championship ring. You sure came pretty close, Johnny! Was that a true story?"
Johnny answered, "In 1987 I was in a poker game at the Bicycle Club with Jerry Buss before the WSOP, and Jerry threw me a $100 chip across the table and said, 'Here Johnny, I want 1% of you in the WSOP Main Event.' Anybody else I would have said no to, but you never say no to Jerry Buss, so I said, 'Jerry, you got it.' A few weeks later I paid him whatever it was. Next year in 1988 he did the same thing. He said, 'Johnny, you bring me luck, as my team won the NBA the same year you won the WSOP.' I said, 'Okay, Jerry, I think you bring me luck, too.'" Johnny laughed as he said, "If I was smart I would have said, 'Jerry, let me buy 1% of the Lakers.' The Lakers lost to Detroit in 1989 and I lost to Phil Hellmuth the same year. Jerry did offer to get me an NBA ring if I won the WSOP three years in a row, and I came pretty close to pulling it off."
Johnny Chan was elected to the Poker Hall of Fame in 2002, and nobody in the world was more deserving of this prestigious honor! He is a legend of legends, almost a mythical icon to both his colleagues and his fans for all he has accomplished in the poker world. Stay tuned for some interesting insights from Chan about Phil Hellmuth going back to the 1989 WSOP Main Event, and Johnny's role in a movie called Rounders that ended up being one of the best poker movies ever made. Also, in Part 4 of Johnny Chan's story, we'll look at his success in the various promotions he is involved with today.
The Cab is Parked,
Tom Sexton
<center>* * * * *</center>
Answer to Last Week's Poker Trivia Question #7:
In the 1991 WSOP Main Event in which Don Williams played, he had pocket eights and flopped two eights to make quads. For some reason when first to act, he went all in and his opponent then folded. Mike Sexton was standing next to Stu Ungar, just watching, and he couldn't believe his eyes when Williams turned his hand over to show that he had flopped quads to his opponent and the audience. Mike turned to Stuey and said, "That is the worst play I've ever seen, going all in in that spot!" Stuey responded, "That's not the worst play: "_______________________________!"
Question: What did Stuey say here?
Answer: Stuey replied, "Showing everybody what he just did is the worst play!" Note: Don Williams came in sixth place, but if he had checked his flopped quads into his opponent, who had a reputation for being very aggressive, perhaps the outcome might have been different. His opponent was "Tuscon" Don Holt, who ended up second behind Brad Daughtery that year. This was the first year at the WSOP where Jack Binion guaranteed $1,000,000 to the winner. This historic first of collecting a $1,000,000 payday at the WSOP will always belong to Brad Daughtery.
<center>* * * * *</center>
Poker Trivia Question #8 (answer next week):
There have been a total of six Tournament of Champions winners. The first three were in the years of 1999, 2000, and 2001, as this was the original TOC founded and created by Mike Sexton. After a hiatus, the World Series of Poker held the next three TOCs in 2004, 2005, and 2006. What were the names of all six TOC champions and in which year did each win?
<center>* * * * *</center>
Tom Sexton is a featured columnist for PokerNews.com. Tom attended the University of Oklahoma on a full gymnastic scholarship, where he was captain of the team four straight years, becoming the first NCAA All-American and Big Eight Champion in OU's gymnastics history in 1968. The Sexton family is well established in poker and includes Tom's brother Mike, the World Poker Tour commentator and poker's "First Ambassador", as voted by his peers. Tom welcomes your thoughts and comments about any of his articles. His e-mail is [email protected]