WPTE Notified of Possible NASDAQ Delisting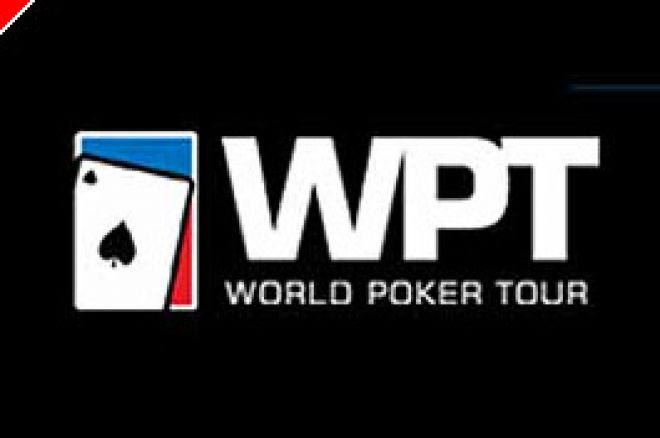 On July 8, 2005, over ten million shares of World Poker Tour Enterprise, Inc. (WPTE) stock traded at a high of $29.50 as news circulated that Doyle Brunson had made a $700 million unsolicited bid for the company. Exactly three years later, the stock opened the trading day at $1.00, with only 22,000 shares trading by the day's close. And since July 1st, the stock has not closed above $1.00, which has run afoul with the NASDAQ Stock Exchange, where WPTE is listed for trading.
To meet NASDAQ's listing rule, a stock cannot close below $1.00 for 30 consecutive business days, as WPTE now has done. Tuesday, WPTE acknowledged that they had received a NASDAQ Staff Determination Letter on August 14, 2008, notifying the company that it was not in compliance with the minimum stock listing price requirements. WPTE has 180 days to demonstrate compliance, which requires that the stock trade above $1.00 for ten consecutive business days. If WPTE fails to do so, it will be delisted from the stock exchange.
A number of things could happen at this point. The company could eventually be delisted, but still trade Over-the-Counter (OTC), also known as the Pink Sheets. The Pink Sheets is a quotation service, not a stock exchange, and has no listing requirements of any kind. Because of the lack of requirements, including no requirement for filing financial statements or meeting any standard accounting practices, Pink Sheet stocks are viewed as risky. As such, far fewer investors are willing to trade in Pink Sheet stocks.
WPTE could also execute a reverse stock split, effectively reducing the number of shares while increasing the value of each share. For instance if WPTE executed a 1-for-2 split, shareholders would be issued 50% less shares, but each share would be worth twice as much. At its current price of $0.84, each new share would be worth $1.68, thus meeting the threshold for NASDAQ listing.
Or WPTE could hope that their new strategy, as outlined in their second-quarter earnings report, brings them profitability, or at least enough investor confidence to boost the stock price back over $1.00. And it appears this might be the path that WPTE is taking. In their press release WPTE stated, "The Company will continue to execute its business plan to provide an opportunity to demonstrate value to the investment community and regain NASDAQ compliance."