WSOP Academy Coming to Los Angeles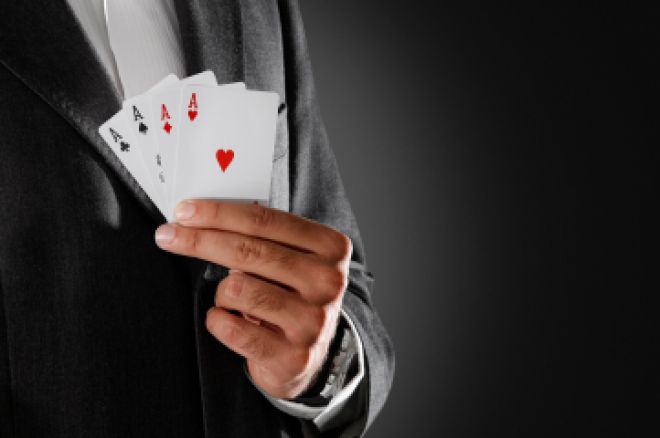 The World Series of Poker Academy, poker's premier training camp, is coming to Los Angeles for the first time with a two-day event to be held at the Bicycle Casino on September 6 and 7. Announced instructors for the upcoming event include WSOP Tournament of Champions winner Annie Duke, 2008 WSOP Heads-up World Champion Kenny Tran, poker tells expert Joe Navarro, poker pro and instructor Alex Outhred (who recently finished 54th in the 2008 WSOP Main Event), and poker analyst Ali Nejad.
The WSOP Academy is designed to help intermediate poker players move their game to the next level by learning advanced poker skills and strategies through live hand demonstrations, in-depth seminars taught by top professionals, customized handbooks, and hands-on experience in actual tournaments.
Topics to be covered at the upcoming boot camp include all aspects of no-limit hold'em strategy that can be applied to cash games, sit-'n'-go's, and tournaments; these include playing position, betting strategies, aggression, patience, short-handed strategies, poker mathematics, and table image. In addition, 25-year FBI veteran Navarro will bring his expertise in reading non-verbal communications to Los Angeles for the first time. The behavioral analysis specialist and author of Read 'em and Reap and What Every Body is Saying is a regular instructor on the WSOP Academy tour and his seminar on deciphering the hidden tells of poker is one of the most unique aspects of the program.
The poker training camp has already produced a number of success stories in its short history, according to Brandon Rosen, president of Post Oak Productions, the company that produces the WSOP Academy. "WSOP Academy grads won a combined amount of over $500,000 at the 2008 WSOP including the 49th- and 50th-place finishers in the Main Event," he said. "Most of these graduates, who had recently attended an Academy, credit the Academy with helping them to achieve these amazing results. Beyond all of the tournament results our grads have achieved, it is extremely common that many who attend the Academy pay for their investment by way of winning cash games immediately following our events."
"The WSOP Academy is coming off another amazing summer at the World Series of Poker that saw one of our Academy grads again at a final table just days after attending our camp," added Rosen. "And we're now excited to offer our first academy experience in Los Angeles and welcome 2008 WSOP bracelet winner Kenny Tran, one of L.A.'s most noted poker professionals, to our family of instructors." Joining Tran will be veteran Academy instructor Duke, "arguably the best poker instructor on the planet," according to Rosen. "Her insight is invaluable and will serve as a solid foundation for becoming a winning poker player."
Capping the first night of the Los Angeles training camp will be a private tournament where students start putting into play what they've been learning. The Saturday night event will award the winner a $5,000 WSOP Circuit Main Event seat at an upcoming Circuit stop of the winner's choice. The second- and third-place finishers will win free tuition at a future WSOP Academy training event and the fourth- through tenth-place finishers will win prizes from Oakley. "The Academy's tournament is an exciting way for our participants to put into action what they've learned over the day and test their wits at the table against the world's best like Annie Duke and Kenny Tran," said Rosen.
In addition, there will be a ladies-only no-limit hold'em tournament where the top five finishers will be awarded $1,000 entries to the WSOP Ladies World Championship event in Las Vegas. The WSOP Academy has been especially beneficial to women players. Last year, Ladies Only WSOP Academy graduate Patty Till came in third at the 2008 WSOP Ladies No-Limit Hold'em World Championship. Three other ladies-only grads cashed in that event. The year before, the WSOP Ladies bracelet was won by another WSOP Academy graduate, Sally Ann Boyer, who beat out the largest field ever for a ladies-only event.
Enrollment at the upcoming WSOP Academy at the Bicycle Club is limited to 100 participants and the cost of the two-day poker camp is $1,499. The event is expected to be a sellout. Additional details for this event and all other WSOP Academy events are available at wsopacademy.com or by calling 1-800-989-WSOP.