PokerStars 2008 WCOOP Day 12 Summary Report: Double Chop Highlights $500+30 NLHE 1R/1A Final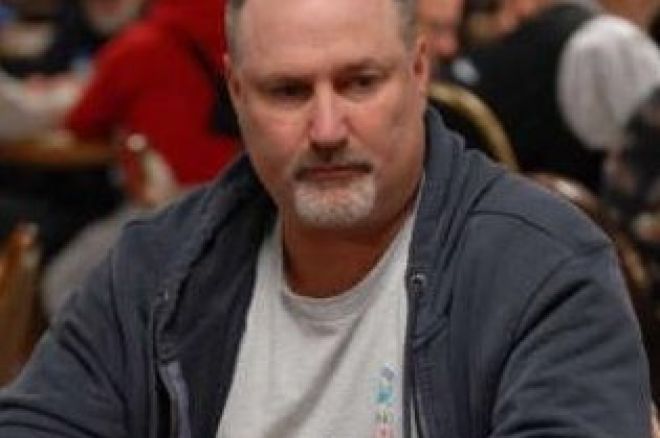 Tuesday saw two more events at the 2008 World Championship of Online Poker (WCOOP) at PokerStars, as events with upscale buy-ins begin to dominate in the series' second week of play. Both of Tuesday's offerings were $500+30 entries, and one of Tuesday's events turned out to be far more popular than originally estimated, while the other was significantly less. The combination made for an interesting mix of results and prize payouts for the day's action.
WCOOP #23: $500+30 NLHE (1 Re-buy / 1 Add-on), $500,000 Guaranteed
Event 23, the $500+30 NLHE event with one re-buy and one add-on allowed, advertised a prize pool for $500,000 but needn't have worries. PokerStars is seldom far off in its pre-event guarantees, but with 1,159 entrants, 807 rebuys, and 954 add-ons, the $1,460,000 final prize pool was almost $1,000,000 more than the guarantee! There were several notable finishes, including Bertrand "ElkY" Grospellier in 15th place ($10,950). This marks ElkY's third consecutive day with a deep finish. Todd "koolkeith13" Lewis and plzbelieveme also had quality showings finishing 16th ($8,030) and 19th ($5,402), respectively, with other top finishes including Stephen "allinstevie" Dephlin in 52nd ($2,628), Sorel "zangbezan24" Mizzi in 55th ($2,628), Greg "FossilMan" Raymer in 89th ($2,482) and Humberto Brenes in 140th ($2,190).
The final table saw a 2008 WCOOP first: two separate deals were made. The first was among the final four players, while the second was between the remaining two. When all the dust settled, ddrufnek was the last standing, winning the championship bracelet and taking home $194,902. The final standings:
**1. ddrufnek - $194,902
**2. luckyuli - $184,902
*3. imeasy2read - $169,804
*4. ILAN17 - $169,804
5. Mpetes - $76,650
6. dinkel - $62,050
7. MaxHam - $47,450
8. 1bigbluffer1 - $32,850
9. MT456 - $20,440
* — four-way deal for remaining prize money, $10,000 to eventual winner
** — two-way deal revising original four-way chop
WCOOP #24: $500+30 NL 2-7 Single Draw, $200,000 Guaranteed
Event #24 saw something highly unusual for a WCOOP event, likely due to the unusual format. The tournament drew 308 participants, but failed to reach its prize-pool guarantee of $200,000, leaving a nice overlay in place for those who did take part. Big names were everywhere to be found in the event and several were very close to making the final table. Bill Chen finished 10th ($3,800), Aaron "NDGrinder59″ Steury placed 11th ($2,800), Gavin Griffin was 17th ($2,000), and Daniel Negreanu finished 18th ($2,000). More top finishes included Kevin "BeLOWaBOVe" Saul in 24th ($1,600), Marcin "Goral" Horecki in 26th ($1,600), Shane "Shaniac" Schleger in 31st ($1,400), Tracey "XTraCey" Nguyen in 35th ($1,400) and Lee "LeeNelsonP*" in 44th ($1,000).
Thirteen hours after play began the champion was determined, when Tom "luvgamble" Schneider defeated Mike "SirWatts" Watson to claim the bracelet and the $42,000 first-place prize. The final results:
1. Tom "luvgamble" Schneider - $42,000
2. Mike "SirWatts" Watson - $30,000
3. Mark "newhizzle" Newhouse - $21,000
4. Blute - $13,000
5. Aftret - $9,000
6. thevoice72 - $7,000
7. borisbäck - $5,000