PokerStars.net APPT Macau, Day 3: Huang Leads Final Table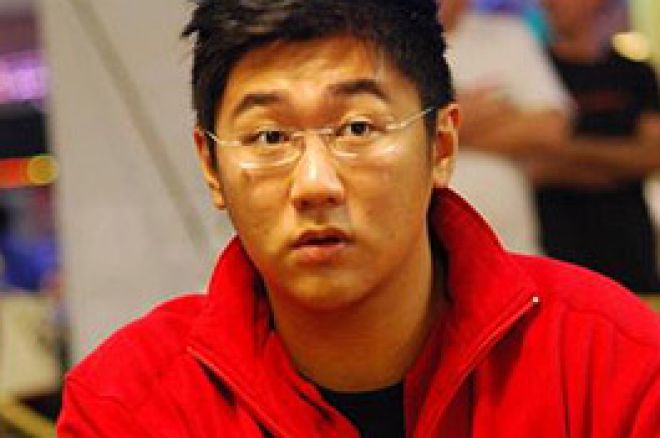 The 39 players who returned for Day 3 of the PokerStars.net Asia Pacific Poker Tour Macau Main Event all had a guaranteed cash in their pockets and the final table in their sights. 30 players went to bed disappointed, while the final nine finished Day 3 with a final-table spot locked up. When all was said and done, it was Diwei Huang taking a slight chip lead into the final table over Edward Sabat, while several big stars and former chip leaders were relegated to the rail.
The pace of bustouts was breakneck early on, and it took just a few hours to thin the field. Daisy Wain was one of the early casualties, losing a race against Charles Chua. All the money went in preflop, with Wain all in holding
to Chua's pocket sevens. Wain took the lead on the turn when the board read
, but Chua came from behind for the win when the
gave him a full house on the river.
Former chip leader Andre Wagner was another early elimination, moving all in on a flush draw with
on a flop of
. Teneli Tiikkaja called with
, and dodged Wagner's outs to send him home in 28th place ($8,104). John Juanda followed Wagner to the rail in 26th place when he put the last of his chips in with K-5 preflop. David Steicke made the call with pocket jacks, which held up to send Juanda to the rail.
Edward Sabat made a huge move up the leader board with three tables left when he sent Charles Lam and Carter Gill to the rail in one big hand. After Sabat raised preflop, both Lam and Gill defended their blinds to see a flop of
. Sabat fired out a bet and Gill moved all in over the top. Lam called all in, and Sabat made the call as well. Gill tabled
for top pair, and Lam revealed
for top pair, worse kicker. Sabat opened
for the overpair, and when the turn and river ran out
Sabat raked a huge pot as both opponents headed to the rail!
Kenny Hicks was next to fall when David Chiu's
outran Hicks'
on a board of
. Hicks picked up $12,967 for his 16th-place finish. Adrian Mills headed home in 15th place after he ran
into So Myung Sim's
. No help for Mills on the board of
, and he was crippled. He got the last of his chips in with
against Edward Sabat, only to find that his flush draw was dead to Sabat's
. No help for Mills on the board, and he was done.
Joel Dodds exited next when he ran pocket queens into Kuok Wai Will Cheong's pocket kings. No two-outer for Dodds, and he picked up $12,967 for 14th place. Chip leader Diwei Huang took out Mark Walsh in 13th place ($12,967) when he won a coin flip with
against Walsh's pocket eights in painful fashion. The board ran out
to counterfeit Walsh's eights and give Huang two pair with an ace kicker to scoop another big pot.
Soon after, David Chiu liked a flop of
with his
, and led out into Kuok Wai Will Cheong with top pair, queen kicker. Cheong check-raised all in, and Chiu called, only to see Cheong table
for top two. The turn and river came down
, and Chiu was eliminated in 11th place for $16,208.
David Steicke, who made an amazing call for in a huge pot on Day 2, ran out of magic at the end of Day 3 to become the final-table bubble boy. Steicke saw a flop, with Jeppe Drivsholm and Tian Chen, of
. Chen led out and Drivsholm folded. Steicke bet the
turn, and Chen check-raised enough to put him all in. Steicke called with
for a pair and a flush draw, while Chen tabled
for top pair. Chen called out "Red deuce!" in hopes of avoiding Steicke's outs, and sure enough, the
came on the river to send Steicke to the rail in 10th place, one off the final table.
Diwei Huang took the chip lead into the end of Day 3, as the final table chip stacks looked like this:
Diwei "Brian" Huang - 1,080,000
Edward Sabat - 1,001,000
Jeppe Drivsholm - 863,000
Tian Chen - 768,000
Charles Chua - 610,000
Mikael Rosen - 361,000
Kuok Wai Will Cheong - 334,000
Javed Abrahams - 215,000
So Myung Sim - 118,000
Join PokerNews at 2PM Macau local time on Saturday as the final nine players fight for the trophy and first-place prize money of over $450,000.