Bodog Poker Open II Schedule Released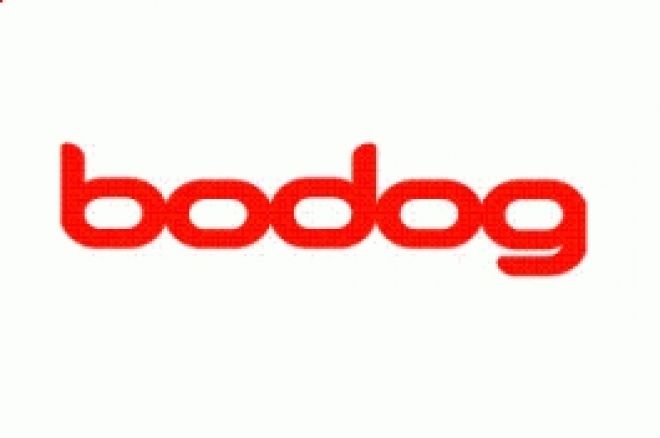 Complete event details have now been released for the upcoming Bodog Poker Open II, scheduled for September 28 – October 5, 2008. This second BPO series at Bodog Poker offers 14 events over the series' eight-day run and will include a combined prize-pool guarantee of $650,000 — $300,000 of which will be the minimum available in the October 4, $470+30 Main Event. Several of the events also include money added in to the prize pool by Bodog.
The upcoming Bodog Poker Open II represents a significant expansion over March's inaugural series, which included six events. The BPO I Main Event included a $25,000 kick-in from Bodog and built to a $305,120 prize purse, the richest in the site's history. Shawn "phatcat" Luman won that tourney, collecting $76,280 for the effort.
The upcoming series also includes an added twist in the form of bounties on several well-known Bodog pros. Six of the events will be designated as "bounty" tourneys, where Bodog-sponsored players Jean-Robert Bellande, Evelyn Ng, David Williams and Justin Bonomo will participate. Knocking out any of these pros brings the fortunate player achieving the feat $109 in tournament credits, which can be used in nightly BPO II Main Event satellites.
The complete Bodog Poker Open II schedule:
Date Event Type - Buy-In Guarantee or (Added)
9/28 2pm Kickoff Bounty Tournament NLHE - $100+9 ($5,000 added)
9/28 4pm Event #1 NLHE w/ Rebuys - $50+5 ($10,000 added)
9/28 8:30pm Event #2 NLHE - $200+15 $30,000 Guaranteed
9/29 8pm Event #3 NHLE - $250+20 $75,000 Guaranteed
9/29 9pm Turbo Bounty NLHE - $30+3 $15,000 Guaranteed
9/30 8pm Event #4 NLHE 6-handed - $300+25 $60,000 Guaranteed
9/30 9pm PLHE Bounty - $20+2 $5,000 Guaranteed
10/1 8pm Event #5 PLHE - $200+15 $30,000 Guaranteed
10/1 9pm Fixed Limit HE Turbo Bounty - $15+1.50 $4,000 Guaranteed
10/2 8pm Event #6 NLHE w/ Rebuys - $100+10 $75,000 Guaranteed
10/2 9pm ET Bounty NLHE 6-handed - $33+3 $15,000 Guaranteed
10/3 8pm Event #7 Fixed Limit HE - $150+12 $20,000 Guaranteed
10/3 9pm Bounty NLHE - $25+2.50 $10,000 Guaranteed
10/5 4pm Bodog Poker Open II Main Event NLHE - $470+30 $300,000 Guaranteed