PokerStars.com EPT Awards: 'Player of the Year' Nominees Announced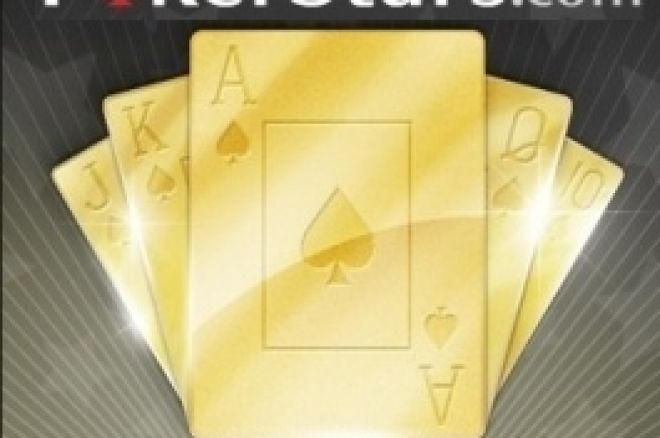 The PokerStars.com European Poker Tour recently announced the five finalists in the Season IV 'Player of the Year' category, another of the seven honors awarded as part of its upcoming EPT Awards ceremony in Barcelona tomorrow, the night before action begins in the EPT Barcelona Main Event, the opening stop on the Season V schedule. The 'Player of the Year' nominees demonstrated a consistently high level of play throughout the EPT's Season IV run, logging multiple cashes and being the proverbial forces to be reckoned with at tour events.
The five nominees in this category are:
● Luca Pagano – Team PokerStars Pro member Luca Pagano cashed at three different EPT stops during Season IV play, with the gem of the three being the Italian's sixth-place showing at the EPT Grand Final in Monte Carlo in April. Pagano collected €337,000, significantly adding to his EPT cashes from earlier in the season. Pagano made the final three tables at two other events, finishing 27th at the EPT Scandinavian Open in February for DKr 84,346 (about $16,610), and running to 24th at EPT Dublin last October, a showing worth €10,210 (about $14,714).
● Trond Erik Eidsvig — Norway's Trond Erik Eidsvig was a constant presence on EPT leaderboards throughout the tour's Season IV run, cashing five times with an incredible three final tables among them. Eidsvig's stellar Season IV began at last September's EPT Barcelona Open, where he placed fifth for €250,800. Eidsvig's second final table came at EPT Dublin a month later, where he placed fourth for €127,630, and the third came at March's EPT Polish Open in Warsaw, where he ended up eighth for zł 201,041 (about $86,448). Eidsvig added in cashes at the EPT Scandinavian Open (37th, DKr 63,259 [$12,457]), and the season-ending Grand Final in Monte Carlo (80th, €17,000).
● Johannes Strassmann — Germany's Johannes Strassmann made his cashes count during EPT Season IV, going into the money on three different occasions and making the final table in each. Strassmann's first deep run came at December's Prague EPT stop, where he finished ninth for €39,200. Seven weeks later he was at it again, emerging from the EPT German Open with a career-best cash, a sixth-place showing worth €152,000. Strassmann's third final table of the season came at EPT San Remo, where he again took a ninth, this one worth €46,300.
● Jan Heitmann — Another German pro, Jan Heitmann, checked in with a trifecta of solid cashes during the EPT's Season IV, all in the latter portion of the schedule. Heitmann's surge began with a 19th-place showing at the EPT German Open at Dortmund in January, where he collected €17,400. April was even better for Heitmann. He made the final two tables at EPT San Remo in early April, taking home €17,600, and then journeyed to the season-ending EPT Grand Final in Monte Carlo, where his 67th-place effort was worth another €21,000.
● Thierry van den Berg — Dutch star Thierry van den Berg's consistent deep showings throughout EPT Season IV assured his place among this category's nominees. Van den Berg started his run with two final tables early in the season, finishing fifth at Austria's EPT Baden Classic for €132,900 and eighth at EPT Dublin for €47,650. What would have been impressive enough for most players was only half of van den Berg's EPT Season IV cashes; he went on to finish 28th at the January PokerStars Caribbean Adventure for $48,000, and 29th at March's EPT Polish Open for zł 28,720 (about $12,350).
The EPT's panel of four expert judges will select the winner in this category. Those four judges are Lee Jones, John Duthie, Victoria Cohen, and PokerNews' own Editor-in-Chief, John Caldwell. PokerNews is the official media partner of the PokerStars.com EPT Awards.