Frank Reintroduces Payment Systems Protection Act
Haley Hintze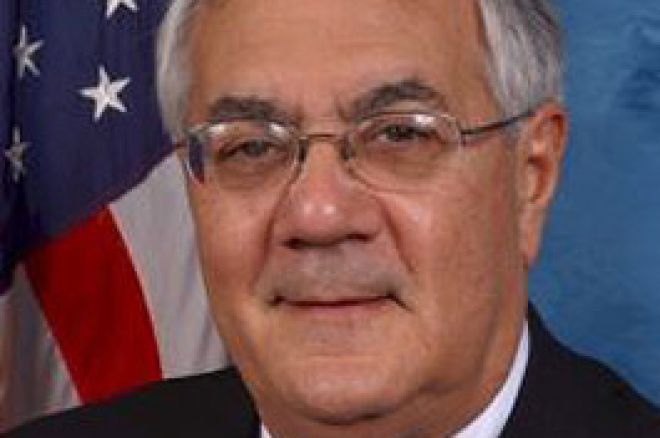 U.S. Congressman Barney Frank (D-MA) has introduced his "Payment Systems Protection Act of 2008" as part of his continuing effort to overturn the 2006 Unlawful Internet Gambling Enforcement Act. Frank, the chairman of the powerful House Financial Services Committee, has described the UIGEA as the "stupidest law ever passed." Frank saw his previous attempt to bring anti-UIGEA legislation — the original "Payment Systems Protection Act" — foiled earlier this year when a committee vote on his measure ended up deadlocked.
The latest edition of Frank's bill directly addresses the worst shortcomings of the UIGEA as currently enacted, which failed even to attempt to define the term "Unlawful Internet Gambling." The UIGEA's last-second attachment to a must-pass port-security bill by right-wing politicians prevented proper vetting of the language by Congress, which in turn led to the bill's proving to be all but unworkable in its present form. The new bill, HR 6870, will attempt to prohibit the two US federal agencies responsible for implementing the UIGEA (the Department of the Treasury and the Financial Reserve Board), from extending the UIGEA's reach beyond those areas specifically outlawed under previous federal code, such as sports wagering.
Frank's HR 6870 also calls for the suspension of current UIGEA code until an administrative law judge (to be appointed if the law were to pass) works with the Treasury and Federal Reserve to develop and implement workable regulations. The current UIGEA attempts to accomplish its goals by placing an unfunded mandate upon the US banking system to categorically block many internet-related gambling transactions. Besides the UIGEA's attempt to force the nation's banking system to serve as law enforcement agents, estimates of the costs to the banking system itself for implementing and monitoring the UIGEA have been shown to be magnitudes greater than those initial offered by the bill's supporters.
Frank's bill will undergo an initial markup in subcommittee on Tuesday. While well-intentioned, and certainly introduced with the support of America's powerful banking lobby, the bill faces stiff opposition from anti-gambling forces. Frank's bill has already picked up its first co-sponsor in Rep. Peter King (R-NY).