Online Poker Weekend: 'Tuffy Cat' and 'waffle1215' Post Big Wins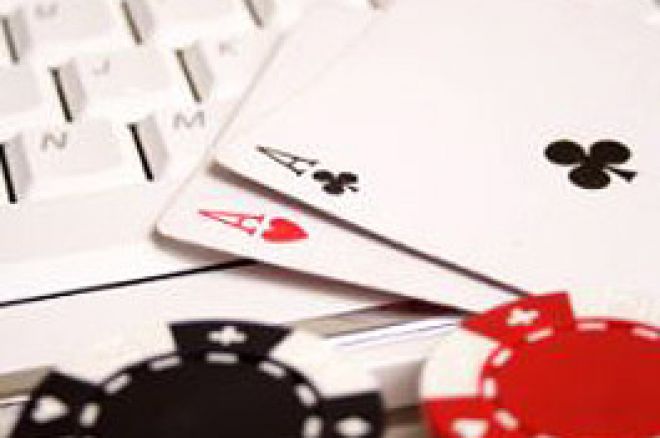 With PokerStars' annual World Championship of Online Poker in the rear view mirror, business was back to usual for poker on Sunday. Still, both of the day's largest tournaments at PokerStars and Full Tilt, in a bit of an off weekend with major live events in action around the globe, fell short of their announced guarantees. Still, nearly 11,000 entrants fought for the combined prize pools of $2,250,000. Tuffy Cat outlasted the field to win the PokerStars Sunday Million while waffle1215 was the last standing in the Full Tilt $750K Guarantee.
PokerStars Sunday Million
The Sunday Million returned this weekend to the tune of 7,133 participants, falling short on its $1.5 Million guarantee. Notable showings include mossified84 in 48th place ($2,400), Brett "gank" Jungblut in 51st place ($2,400), and Bryan "badbeatninja" Devonshire in 64th place ($2,250). The chip counts at the start of the final
table were:
Alex "Assassinato" Fitzgerald - 17,485,447
londanuk - 10,335,993
hustln_ps - 10,247,536
AceBonG - 9,542,218
Tuffy Cat - 8,991,714
SantiagoRain - 6,499,207
WatchOutSir - 4,655,177
Daniel "amichaiKK" Makowsky - 1,850,436
agiletto - 1,722,272
Daniel "amichaiKK" Makowsky could not overcome the odds with his short stack and was the first to be eliminated at the final table. With the blinds and antes at the 125,000/250,000/25,000 level, Makowsky moved all in from early position for 1,200,436 and was called by SantiagoRain in the cutoff, who revealed
. Makowsky held a pair of deuces and hoped to dodge the overcards. Unfortunately for amichaiKK, the board ran out
and Makowsky finished in ninth place for $10,500. A few hands later WatchOutSir hit the rail. The blinds and antes had increased to 150,000/300,000/30,000. AceBonG opened with a raise to 723,889 from early position and WatchOutSir moved all in from the button for 2,772,905. In the big blind, Tuffy Cat reraised all in to 9,221,714, prompting a fold from AceBonG. Tuffy Cat's pocket tens had WatchOutSir's pocket eights crushed and WatchOutSir would not find any help, earning $17,250 for eighth place. The next to fall was agiletto after reraising AceBonG's preflop raise all in for 1,708,933. AceBonG called with
and was well ahead of agiletto's
. The board teased agiletto as it came out
. The seventh-place showing gave agiletto a $26,250 payday.
Play remained six-handed for a while but at the 250,000/500,000/50,000 level, back-to-back bustouts occurred. First, hustln_ps was felted. Londanuk opened to 2,000,000 under the gun and hustln_ps moved all in for 8,555,870 with
. Londanuk called with
and was happy to see the board run out
, eliminating hustln_ps in sixth place for $39,000. The next hand was Alex "Assassinato" Fitzgerald's last. He moved all in from the small blind for 5,217,574 with
and londanuk called with
. The flop came
and things looked bleak for Fitzgerald. The turn brought the
and gave him a straight draw, but the river
filled londanuk up, eliminating Fitzgerald in fifth place for $54,000. SantiagoRain finished the tournament in fourth place after losing a coin flip. From the button, SantiagoRain moved all in for 7,399,286 with
and was called by Tuffy Cat with
. The board rolled out
and the river jack was too little too late for SantiagoRain, finishing in fourth place for $69,000.
The chip counts with three players remaining:
AceBonG - 30,788,778
Tuffy Cat - 29,721,428
londanuk - 10,819,794
Londanuk finished in third place after tangling with Tuffy Cat in a hand. With the blinds now at 300,000/600,000 and an ante of 60,000, a limp from Tuffy Cat in the small blind saw londanuk check the option in the big blind. The
flop was checked around and brought the
on the turn. Tuffy Cat checked to londanuk, who bet 1,200,000. Tuffy Cat called and the
river card saw Tuffy Cat lead out for the first time in the hand, 3,000,000 being the amount. Londanuk moved all in for 6,829,794 total, and Tuffy Cat called, tabling
, besting londanuk's
and giving londanuk $84,000 for third place.
The chip counts to start heads-up play:
Tuffy Cat - 41,801,222
AceBonG - 29,528,778
It took some time, but eventually Tuffy Cat emerged victorious. It ended at the 500,000/1,000,000/100,000 level. Tuffy Cat raised to 7,000,000 and AceBonG moved all in for 19,907,556 total. Tuffy Cat called and the hands were revealed:
Tuffy Cat:
AceBonG:
A chop was possible, but the
flop almost assured the match for Tuffy Cat. The
turn offered AceBonG slight hope for a chop, but the
river sealed the tournament for Tuffy Cat. Finishing as the runner-up earned AceBonG $124,950, while Tuffy Cat's win was worth $184,500. After starting out in fifth position, Tuffy Cat clawed and maneuvered to the top of the board en route to winning the tournament and $184,500.
Final results:
1. Tuffy Cat - $184,500
2. AceBonG - $124,950
3. londanuk - $84,000
4. SantiagoRain - $69,000
5. Alex "Assassinato" Fitzgerald - $54,000
6. hustln_ps - $39,000
7. agiletto - $26,250
8. WatchOutSir - $17,250
9. Daniel "amichaiKK" Makowsky - $10,500
Full Tilt $750K Guarantee
The Full Tilt $750,000 Guarantee attracted 3,454 participants and offered a first-place prize of $132,787.50. Among the top finishers were castellimich in 19th place ($2,775), busto_soon in 29th place ($2,250), Justin "WPThero" Rollo in 31st place ($2,250), and Lee Watkinson in 33rd place ($2,250). The chip counts to start the final table were as follows:
WhitneyHouston1 - 2,285,816
waffle1215 - 2,240,397
Reinders - 1,542,381
dubbydub2002 - 1,186,112
TheCloserX5 - 785,395
Baumerball - 740,910
DukeTheDude - 697,748
bigtoe2227 - 481,090
flymaxx - 402,151
The final table saw its first elimination in its very first hand. With the blinds at 20,000/40,000 and a 5,000 ante, bigtoe2227 was all in for 481,090 on a board that read
with
and needed help against DukeTheDude's
. The turn and river came
and
, eliminating bigtoe2227 in ninth place for $10,050. The next bustout occurred at the 25,000/50,000/6,000 level. Flymaxx moved all in from the button to 353,151 with
and dubbydub2002 isolated the action from the small blind with
. Neither player improved until the river delivered the
, sending flymaxx home in eighth place for $13,500. Next to go was Reinders at the 40,000/80,000/10,000 level. All in preflop, Reinders held
and looked to find some help against waffle1215's
. No help would come as the board came
. Reinders won $17,250 for seventh place.
Baumerball was the sixth-place finisher after dubbydub2002 moved all in for just under one million, leading to Baumerball calling all in with
for 142,652. Two jacks hit the board and Baumerball took home $23,025 for sixth place. Those chips were not enough for dubbydub2002 to make it past fifth. With the blinds now 50,000/100,000 and an ante of 10,000, dubbydub2002 moved all in under the gun for 1,350,471 with
and found a call in the big blind by way of waffle1215's
. The board rolled out
and dubbydub2002 won $31,050 for fifth place. Play remained four-handed for the next level until WhitneyHouston1 exited, stage left. By hand's end. and following a
flop, WhitneyHouston1's remaining 1,340,707 in chips were in the middle with
, but that hand still trailed DukeTheDude's
. No bodyguard could save WhitneyHouston1's tournament life as the turn and river came out
and
. WhitneyHouson1 banked $41,400 for fourth place.
The chip counts as three-handed play began:
waffle1215 - 4,877,265
DukeTheDude - 4,231,599
TheCloserX5 - 1,253,136
DukeTheDude continued to ride the hot streak and eliminated TheCloserX5 in third place. The blinds and antes were now at the 80,000/160,000/20,000 level. From the small blind, TheCloserX5 moved all in for 1,158,136 with
and DukeTheDude called from the big blind with
. The board proved safe for DukeTheDude, coming out
and felting TheCloserX5 in third place for $52,500. That left these chip counts as heads-up play began:
waffle1215 - 3,382,265
DukeTheDude - 6,979,735
The counts remained similar as both players remained cautious until the first crucial all-in hand occurred. DukeTheDude showed
while waffle1215 tabled
. Amazingly, a four-flush hit the table as the board rolled out
and waffle1215 doubled up to take the chip lead. The tournament ended soon after when the blinds and antes went up to 100,000/200,000/25,000. Waffle1215 limp-called from the button after DukeTheDude bumped it up to 600,000. The
flop saw DukeTheDude shove for 2,859,940 and be snap-called by waffle1215. The hands were
and top set for waffle1215, and
for the open-ended draw for DukeTheDude.
The turn and river were harmless, coming out
and
. DukeTheDude finished as runner-up for a payday of $80,250. Waffle1215 bested the field and took home $132,787.50 for winning the tournament.
Final results:
1. waffle1215 - $132,787.50
2. DukeTheDude - $80,250
3. TheCloserX5 - $52,500
4. WhitneyHouston1 - $41,400
5. dubbybub2002 - $31,050
6. Baumerball - $23,025
7. Reinders - $17,250
8. flymaxx - $13,500
9. bigtoe2227 - $10,050