Online Poker Weekend: A Wild and 'Willy' Finish in Full Tilt $1 Million Guarantee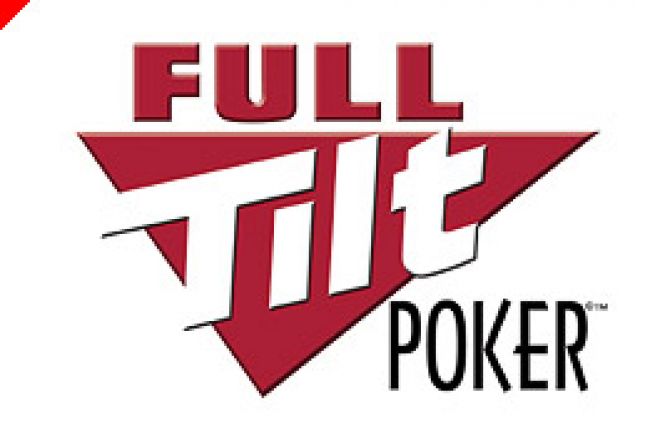 Full Tilt Poker held its once-a-month $500+$35 version of its marquee Sunday tournament that attracted 2,239 players and created a total prize pool of $1,119,500. For those unable to pony up the money for a major online event elsewhere, this proved to a great alternative. Notable finishes included Cyndy Violette in 25th place ($4,366.05), Amanda Baker in 53rd place ($2,239), and omalos in 78th place ($1,791.20). Chip counts at the start of the final table were as follows:
All Golfer - 1,894,858
spazsoldier - 1,839,205
fyrtuk - 853,224
bobeads - 843,462
LIAMWAIN - 811,018
OneEyedWilly_1 - 566,720
Pjer - 438,680
DMill90 - 348,361
JOHNCL - 334,992
The first bustout hand of thee final table brought two eliminations. Fyrtuk, with
, and LIAMWAIN with
, were both all in for their tournament lives against DMill90's
. The board ran out
and DMill90 won the big hand worth 2.5 million. LIAMWAIN earned $15,673 for ninth place while fyrtuk took home $20,598.80 for eighth. Next, Pjer finished the tournament in seventh place after OneEyedWilly_1 open-raised and Pjer moved all in for 239,640. From the small blind, bobeads then reraised all in to 718,692. OneEyedWilly_1 let it go and bobeads showed
, crushing Pjer's
. The flop came down
and gave Pjer a flush draw, but it never materialized as the turn and river came
and
. Pjer earned $26,308.25 for the seventh-place showing.
Sixth place was determined after JOHNCL moved all in from late position and spazsoldier called from the big blind. It was
for JOHNCL but spazsoldier had him drawing thin, showing
. The board ran out
and JOHNCL exited with $35,824 for sixth. Bobeads was the next to go when after committing in a raising war against All Golfer. Bobeads decided to call all-in with
but was behind All Golfer's
. The board ran out
as bobeads just missed hitting a flush, finishing in fifth place for $49,817.75.
DMill90 was eliminated next after moving all in with pocket fours that ran into All Golfer's pocket jacks. A flopped set gave the hand to All Golfer and earned Dmill90 $65,826.60 for fourth place. Another three-way, all-in hand put two players at risk and almost ended the tournament. All Golfer had the table covered with
and looked to dodge overcards against OneEyedWilly_1's
and spazsoldier's
. The board only improved OneEyedWilly_1's hand as it came out
. Spazsoldier collected $82,507.15 for third place.
The heads-up battle between OneEyedWilly_1 and All Golfer ended after both held two pair on a K-7-5-10 board. OneEyedWilly_1's K-7 bested All Golfer's 6-5 and the river sent All Golfer to the proverbial 19th hole, where he could commisserate with $126,055.70 in runner-up money. OneEyedWilly_1's win was worth $205,372.28. The final results:
1. OneEyedWilly_1 - $205,372.28
2. All Golfer - $126,055.70
3. spazsoldier - $82,507.15
4. DMill90 - $65,826.60
5. bobeads - $49,817.75
6. JOHNCL - $35,824
7. Pjer - $26,308.25
8. fyrtuk - $20,598.80
9. LIAMWAIN - $15,673