Partouche Poker Tour Cannes Day 1a: Patrick Muleta Leads First Opening Session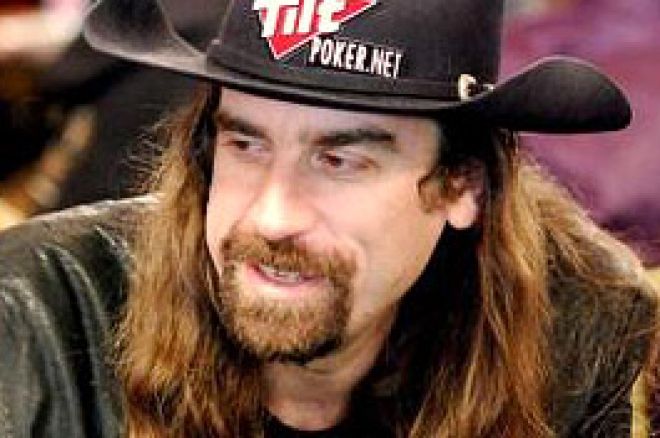 [Editor's Note: This version corrects information originally supplied for the purposes of the report.]
The Partouche Poker Tour Cannes Main Event kicked off at the Palms Beach Club with 226 players plunking down €8,500 for their chance to claim a victory in the biggest poker tournament in French history and their share of the guaranteed €2,000,000 prize pool. Spotted in the field on Day 1a were Gus Hansen, Scotty Nguyen, Dario Minieri and former World Champion Chris "Jesus" Ferguson. Gus Hansen put on a clinic in his style of aggressive poker throughout the day, finishing near the top of the leader board while several of his superstar compatriots fell by the wayside.
Dario Minieri was an early casualty on Day 1a, running into Fabrice Le Corre early on to lose most of his chips. Minieri made a big bet on the turn with
on a board of
. Le Corre made the call, then called Minieri's all-in when the
came on the river. Le Corre tabled
for the nut straight, and Minieri was left on a short stack. Le Corre finished Minieri off about an hour later when he rivered a full house on a board of Q-5-2-9-2. Minieri fired on every street with K-7 for a stone cold bluff, but Le Corre tabled pocket nines for the boat and sent Minieri packing.
EPT San Remo Champion Jason Mercier had a roller coaster Day 1, starting with his arrival at the tournament midway through Level 2. It seems Mercier had an issue with a malfunctioning alarm clock that led to his late appearance, then promptly shipped a large chunk of his stack across the table to an opponent who rivered a bigger pair to put a dent in Mercier's stack. Mercier rebuilt his stack from his early misadventures and spent some time among the chip leaders, but couldn't hold on to make it to Day 2. Late in the day, Mercier moved all in preflop with
after several players limped in. One opponent thought for a long moment before making the call with
. The board ran out
, and Mercier headed to the rail. Other Day 1a eliminations included Fabrice Soulier, Anthony Lellouche and Cedric Torrent.
Chris Ferguson was one of the final eliminations of Day 1a, busting in a six-way limped pot as the day drew to a close. Only four players including Ferguson called a bet after a
flop. Ferguson moved all in when the turn brought the
, bringing a quick raise from the player to his left in an attempt to isolate. Two players folded, but the player in the small blind moved all in over the top. The original raiser called, and Ferguson was left drawing to a spade with
as both opponents tabled Q-J for the straight! The
on the river was no help, and Ferguson headed to the rail.
Mickael Cartillier took over the top of the leader board with just a couple of hours left in Day 1a, and held on until near the end of the day, when Patrick Muleta surged to the top. Arnaud Mattern and Gus Hansen, who both finished the day with healthy stacks, trailed Muleta and Imad Derwiche as play ended for the day. The top eight chip stacks looked like this at the end of Day 1a:
Patrick Muleta - 121,700
Imad Derwiche - 107,400
Cyril Dard - 102,000
Armando Magnoli - 96,700
Antonin Teisseire - 91,400
Gus Hansen - 86,300
Christopher Nestor Ygborn - 82,100
Alain Emile Bernard Roy - 77,500
Mickael Cartillier - 77,000
Thierry De Matos - 77,000
Join PokerNews today at 3PM Cannes time (9AM ET) for all the updates as Day 1b kicks off with even more superstars set to take the field.