'Poker After Dark' Kicks Off 'Mission Impossible' Week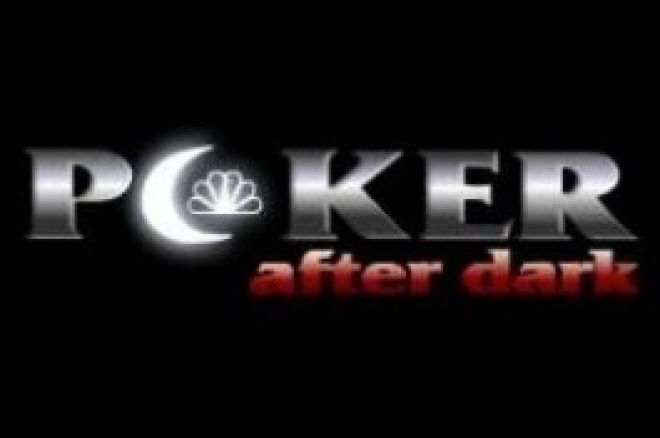 It's another theme week for NBC's popular late-night poker program, "Poker After Dark," and this week's series of episodes pokes a bit of "light-hearted" fun at series regular Mike Matusow. Titled "Mission Impossible," the week's six-player shootout is named as a lefthanded nod to the "The Mouth," who despite his formidable poker talents has lodged a perfectly imperfect 0-8 career record on the show to date.
It's not only that Matusow hasn't won yet on PAD, but that each of his five opponents this week has triumphed on the show at least once. Matusow's opponents this coming week are Phil Laak, Phil Hellmuth, David Williams, Clonie Gowen and Gavin Smith. Hellmuth, another frequent series player, has lodged three wins in ten appearances, while Gowen has triumphed twice and the others have one victory each.
As with most weekly gatherings on "Poker After Dark," each player contributes $20,000 to the prize fund, building a $120,000, winner-take-all payday for the last player sitting. Episodes air each late night Monday through Saturday. Episodes Monday through Friday nights begin at 2:05am (technically early the following morning), while the traditional "Director's Cut" wrap-up airs at 1:00am late Saturday night / Sunday morning.
The seating lineup for the week:
Seat 1: Mike Matusow
Seat 2: Phil Laak
Seat 3: Phil Hellmuth
Seat 4: David Williams
Seat 5: Clonie Gowen
Seat 6: Gavin Smith
<center>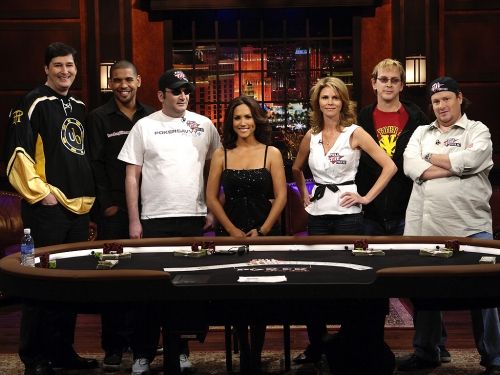 Photo courtesy of Stephanie Moore / POKER PROductions / NBC</center>