Poker Room Review: Boomtown Resort and Casino, Reno, NV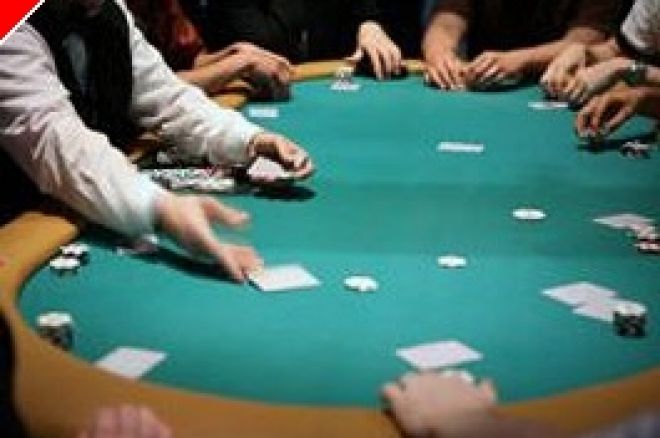 Boomtown is about ten minutes outside of Reno in the small community of Verdi. It's literally in the foothills of the Sierra Nevada mountain range. A beautiful location you can only get to by car — it's worth the drive, if only for the spectacular views.
The poker room is a little affair – struggling, in my opinion – but still worth recommending. There are some decent comps, some good action for low rollers on weekend nights and after tournaments, and a helpful staff.
The Boomtown poker day begins at 10:00 AM, with a $25 tournament. When it ends there is always a cash game, a $1-5 spread-limit hold'em affair that typically runs all day and into the night. There's another tournament on Tuesday, Friday, and Sunday night as well – always followed by the limit game and, usually, on Fridays and Sundays, a $1/2 no-limit game. The no-limit game has a limited buy-in of $50 to $300.
Boomtown tournaments generally last two to three hours. They may not seem like a very good deal – and for the tourist or occasional player they aren't. The $25 buy-in is chopped, with $15 going into the prize pool and $10 going to the house. But wait. It turns out that it's a really good deal for regular local players. Players accumulate points in these tournaments based on their finish. These points are tallied, with the top 40 finishers invited to play in a freeroll, funded to the tune of $10,000 by the house. So, in a way at least, the $10 tournament vig is returned to the regular players in the form of this freeroll. Seems like a good deal all around, assuring regular attendance in the tournaments and a fairly rich freeroll to shoot for.
The house charges a fairly standard rake of 10% up to a maximum of $4. There's also a bad beat jackpot funded with a $1 drop when the pot reaches $20. The bad beat, as of September 5th, was up to $19,713. There are also numerous high hand and special hand promotional jackpots. Check with the room in advance if this sort of thing interests you.
Here's an interesting player promotion. Poker players who register for a card earn $.55 an hour. That's on the low side for poker room comps. But here's the twist. You can cash out the comps when you've earned $20 or more. I only know of one other place in the world that has a promotion like this (Jokers Wild in Las Vegas). It's a nice little perk that can add up over the course of a year's play.
Players don't have to spend their comps on food or drink, either. There are free drinks and cookies, and on Tuesday, Friday, and Sunday when they have their tournaments, players get free pizza. What's not to like?
If you are interested in buying dinner, there are a couple of worthwhile options. Cassidy's is the upscale steak place. Their top of the line $30 porterhouse got rave reviews from the locals. But then, it's hard to mess up a really good steak. There's a reasonably priced café for sandwiches and the like, a Starbucks, and a decent buffet that I tried. It's a cut above most casino buffets, with typical-for-Reno bargain prices, especially seniors who can enjoy it for $5.55 on Mondays.
The poker room itself is rather plain, but amply lit and with excellent tables, standard chairs, relatively clean chips and cards. The place has a rustic and warm feel to it that I found inviting. The staff members were also very open and helpful – not minding all of my many annoying questions. They genuinely seem committed to making folks feel right at home and comfortable in this room. If I lived in or near Reno I might very well make this my regular place for low-limit action. As a tourist, it's a nice spot to drive to for a good cheap meal, a few hours of a low-limit game, and a spectacular view of the mountains.
Boomtown Resort and Casino
I-80 Exit 4
Reno, Nevada
800-648-3750