PokerNews Strategy - Official Launch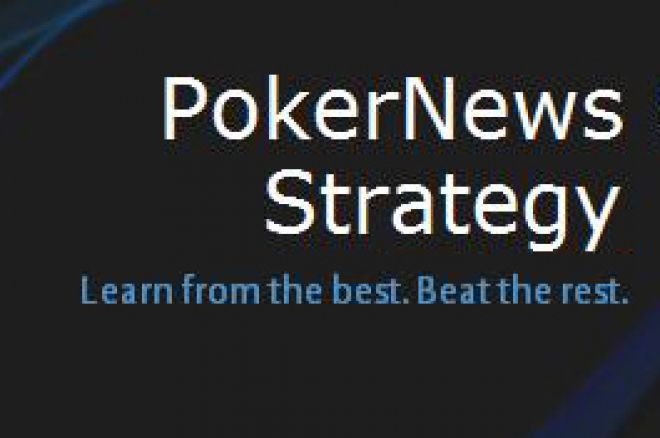 Dubbed our most notable new feature of 2008, the much anticipated Strategy Video service by PokerNews has now been launched. The service allows anyone to sign up - and for a small fee - receive daily poker videos from a selection of today's greatest poker minds.
Among them is Full Tilt Poker sponsored professional, Patrik Antonius. Patrik's support for this project has been evident from the beginning. He comments, "In my videos, I am going to analyze my play and explain all the secrets that have helped me win millions
of dollars online. I am also excited to see how my game will improve while teaching our members."
Lex 'RaSZi' Veldhuis joins Antonius and shares in his excitement for this new feature. Players can expect some great tips on Holdem cash games and multi-table tournaments from the Dutch poker prodigy. Considered one of the top 5 Dutch players, Chris 'Genius28' Lee will also offer insights on his game. Finally, 2007 WSOP and WCOOP bracelet winner Corwin 'Mig.com' Mackey joins the impressive line up, also delivering key hints and tips from the multi-tournament tables.
For full access to some of the best poker advice you will ever receive, sign up to the PokerNews Strategy Video service for a one off $99 sign-up fee. Membership will cost $29 per month guaranteeing you one new video every single day. And we've got the best introduction promo running – for a limited time we will waive the $99 sign up fee! So, don't hesitate – this offer is only available for a limited time.
PokerNews strategy is set to grow in the next few months, with more videos, more content and more pros. Join this growing community and make sure you learn from the best, so you can beat the rest.
The cost is only a small price to pay in return for front row access into the mind of some of the richest and most successful poker players of our time. Find out how they made it to the top… only on PokerNews.