Titan Poker Announces Third Annual ECOOP Series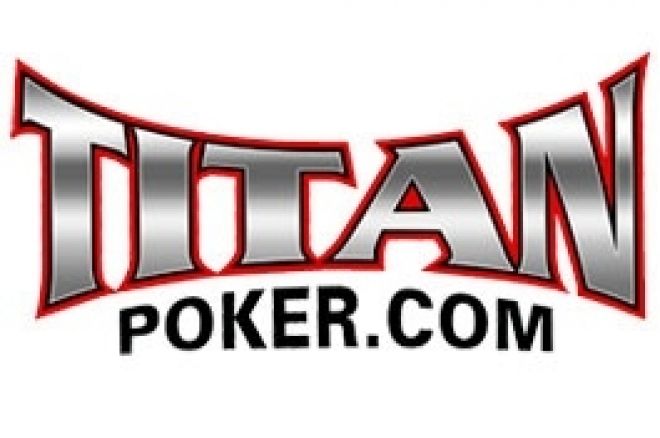 Titan Poker has announced that it will host the third semi-annual European Championship of Online Poker (ECOOP) beginning this November. The online series is open only to European players, and expands this year to 14 days of events, up from ten days for the first two years of the series.
This fall's ECOOP begins on Nov. 24th and continues through Dec. 7th, with a total guaranteed prize pool for the series of $4.15 million. Each day offers up a brand new event, with the Dec. 7th Main Event serving up a $1.5 million guarantee. More details are available at Titan Poker.
The complete ECOOP III schedule:
Date Tournament Buy-In Guarantee
11-24 NL Hold'em $200+$15 $250,000
11-25 Limit Hold'em (6 Max) $200+$15 $100,000
11-26 NL Hold'em Turbo $100+$9 $100,000
11-27 PL Omaha Hi/Lo $200+$15 $100,000
11-28 NL Hold'em $750+$50 $350,000
11-29 PL Omaha (6 max) $1000+$60 $100,000
11-30 NL Hold'em $300+$20 $500,000
12-1 NL Hold'em $2,500+$100 $250,000
12-2 Limit 7-Card Stud $250+$18 $50,000
12-3 NL Hold'em (6 Max) $300+$20 $250,000
12-4 PL Omaha $100+$9 $150,000
12-5 NL Hold'em $100+$9 $300,000
12-6 PL Omaha $400+$30 $150,000
12-7 NL Hold'em (Main Event) $1,000+$60 $1,500,000