Women's Poker Spotlight: Checking in at Women's Poker Yak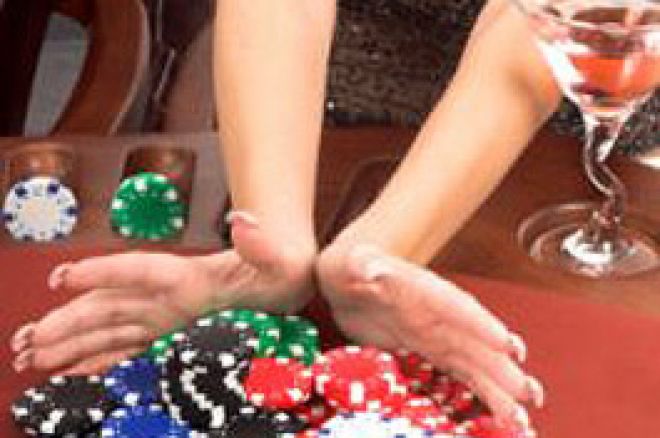 One of the biggest complaints that I hear from men playing poker with women is that we like to yak. Well, gentlemen, thanks to Yaktivate.com and former Satellite Director of the World Series of Poker, Dianna Donofrio, our yak just got louder and the message bigger.
Yaktivate.com has announced its newest addition to the already 100-plus channels of podcasts, Women's Poker Yak. Yaktivate is a podcast network with over 100 channels aimed at a wide variety of topics that includes but is certainly not limited to Politics, Boomers, Family and Energy of the Spirit. Yaktivate was formed originally as streaming radio that centered on politics but Yaktivate Founder Bonnie Dillabough and CEO Denise Bach looked to technology and found a niche which created the first universal media network designed to allow podcasters to mainstream their message and get it to those who look to share ideas, educate themselves or just enjoy listening and communicating with people who share the same interests.
Hosted by Dianna Donofrio, Women's Poker Yak is already growing rapidly and after only six weeks is exposing poker to women all over the world who would not otherwise have the opportunity to play or to educate themselves on the game's growing popularity. Her guests to date include Linda Johnson and Jan Fisher, Bob Daily, Evelyn Ng and Nancy Todd Tyner. "I don't feel poker has reached its peak, despite what others are saying" says Dianna. "Women's Poker Yak is exposing poker to a whole new community that might have seen poker on television or heard of it in the news but never had the opportunity to educate themselves and get involved." Future guests such as Nolan Dalla, WSOP Media Director, Leo and Ivy Chu of Hollywood and Crystal Park Casinos and Lisa Tenner, of Tenner & Associates, will prove to be educational and enlightening and full of information that can further the interest of those listening.
Dianna has been involved with poker for about 24 years. Her career started with a heartbreak in Las Vegas and a simple job as a hostess for a card room. From there she took her people skills and love of poker, step by step, to top positions at the Bicycle, the Rio and ultimately to the World Series of Poker. Her talent for organizing events became evident very early in her career. She organized the first Legends of Poker at the Bike, which is known for drawing the best the poker world has to offer. Nowhere was Dianna's influence felt more by the poker playing public than at satellite events for the World Series of Poker in Las Vegas. Her development and implementation of new payout procedures made it easier for those lucky enough to cash in these events to receive their payouts quickly and efficiently.
In 2006 Dianna left her long tenure with the WSOP to become the Public Relations Director for DGHoldings Group. DGHoldings' gaming division has been developing state-of-the-art gaming platforms for online gaming for the last three years. Their new software, DOingPoker, is a play-for-free online poker site designed for players to play and gain experience without the pressure of depositing money. Said Donofrio, "Women's Poker Yak and DOingPoker.com, as the new sponsor of WomensPokerYak.net, will work hand in hand. Both will open channels for a whole new population to find their way into poker."
Dianna is still organizing and creating ultimate poker experiences but has moved on to organizing large charity events. "I love the big heart of poker players," says Dianna. "These events are a reflection of the industry and how as a community we can make an impact on society." The success of the Jennifer Harman Poker Charity in 2007 event to benefit the ASPCA, as well as her other charity-based tournaments, spurred the creation of www.pokergivingback.com, which upon its completion will provide information on charity events across the globe. Her role as lead tournament coordinator for the 2008 Montel Williams MS Poker Gala in New York led to this new venture with Yaktivate, bringing Dianna out of the background and into the spotlight where she truly shines.
Women's Poker Yak is not just listening to other people talk about poker; it also offers a community designed to allow listeners to interact and network with each other and with Dianna. It is a place where listeners can truly become involved and voice opinions about their experiences and ask questions. "The community allows players to let Dianna know what they want to hear about and who they want to hear from," says Denise Bach. "Women are very low in numbers in poker. The combination of Women's Poker Yak, DOingPoker and the community will reach a new audience that will build strength in numbers."
More information is available at womenspokeryak.net.