Poker Room Review: Fitzgeralds Casino and Hotel, Reno, NV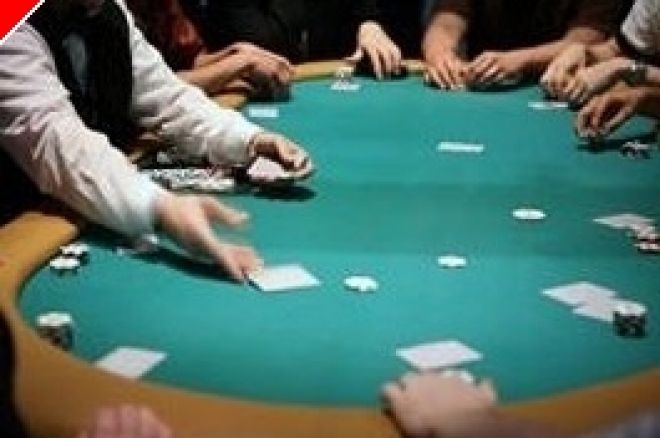 The Fitzgeralds Casino and Hotel is one of five, slightly rundown, downtown casinos in Reno that offer poker. The Cal Neva, Harrahs, Eldorado, and Circus Circus are all within walking distance and all have decent low-limit (and in the case of the Eldorado, mid-limit) poker. Compared to the other properties, Fitzgeralds struck me as relatively ordinary when I was there. They have slots, blackjack (with the player rule of surrender), and the usual array of table games. And they have low-limit hold'em poker on the weekend.
None of that would warrant much of a visit, however, they are closing their doors on the last day of November and have slashed their room rates for the duration. Their online "Farewell to the Fitz" rate is the lowest rate I have ever seen for Reno; only $22 on weekends and $19 during the week. So, even if you have no interest in the poker that Fitzgeralds may spread, it might be the perfect base of operation for a wonderful autumn poker trip to the Biggest Little City.
The poker is, honestly, nothing special. They have $3/6 hold'em and that's it. And that's if you can get a game. They had one this past weekend, but they're not a sure thing says poker room manager and 20-year veteran of the Fitz, David Koop. He'll gladly spread poker if there's interest. And there has been interest, though he's not certain of what the interest will be in the weeks before they close.
Their structure for the $3/6 limit hold'em is a bit unusual. There are two blinds of $1 and $2. But if you want to call, you must come in for the full $3. It's then $3 on the flop and $6 on the turn and river. The usual three-raise rule applies on all rounds of betting.
The rake is modest, as it is in most downtown Reno properties: 10% with a maximum of $3. There's no bad beat jackpot or high hand bonus, but that's not necessarily a bad thing. There's no take out for the bad beat jackpot or high hand bonus either. Poker players can earn up to about $1 an hour toward meals or a room. Unfortunately, the Fitzgeralds does not have any poker tournaments.
There is no poker room exactly, just two tables in the pit downstairs. It is staffed with rotating dealers from blackjack and each of the dealers gets to keep their tips.
The lighting is excellent. The chairs are nothing special, just one step up from standard banquet chairs. The tables are the standard-issue hold'em tables with cushioned side but no cup holders; the casino provides little side tables for drinks, which are free. There is no table-side food service, though there's a restaurant on the second floor. Smoking is allowed, but with the high ceiling and the low density of players, I did not find it smoky at all. Curiously, the ceiling is mirrored, but it's so high that no one could possibly read your cards even if you held your cards so poorly that they could reflect.
One good thing about the room is that there are absolutely no regular poker players and absolutely never any professionals. The only players you will find are tourists looking to play poker. This makes for a potentially profitable game, especially with the relatively low rake.
Reno is a great place for poker. In addition to the five casinos with poker within walking distance, there are another ten or so within a ten minute drive, all are in or around Reno, or Sparks. There are another six or so within a thirty minute drive in Lake Tahoe and Carson City.
Fitzgeralds is surely not a worthy poker destination unto itself. In my opinion, it would be a great base of operation, thanks to its nearly free rooms, for a Reno poker trip. With such a cheap room, you can spend more money playing poker and eating out in some of the great restaurants in the area. There's also a chance that you'll find a good tourist-filled, low-limit game at the Fitz as an extra bonus, but that's only for another seven weeks.
Fitzgeralds Casino & Hotel
255 North Virginia Street
Reno, NV 89501
1.800.535.5825