Poker Room Review: Club Cal Neva Casino, Reno, NV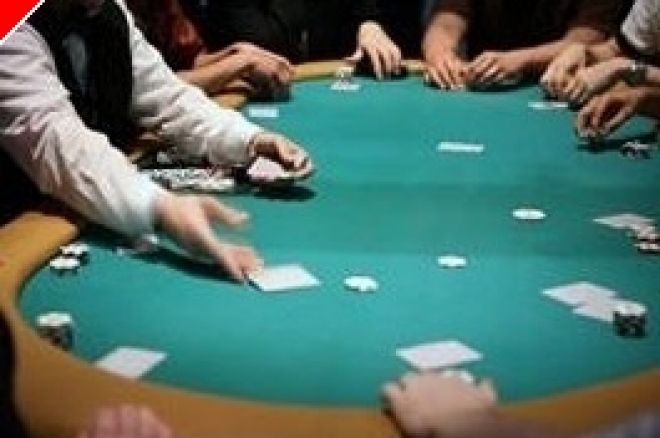 Reno is a beautiful city, but the Cal Neva poker room is, in this reviewer's opinion, an ugly, old room in a rundown casino that has seen better days. If you choose your poker rooms because of the general ambiance of either the room itself, or the casino in which it sits, then you will want to avoid this place. Even so, in my opinion as a poker player rather than an interior decorator, the poker room is worth a visit because of the friendliness of the staff, the inexpensive rooms and food, and the warmth and poor play of the regular players.
On the Sunday morning that I visited, there was one table which had $3/6 limit hold'em going. When I checked back later that afternoon, they had a $1/2 no-limit hold'em game going as well, which had a $300 maximum buy-in. The players I met were all regulars who were older than I. They were friendly, but acted relatively slow and showed a type of camaraderie which excluded me. I felt comfortable, as if more of an accepted outsider than as one of the boys. I felt like a first-time guest in a home game. They seemed happy to have me, but yet I didn't quite fit in.
All of this suited me fine. I felt no qualms playing my tight-aggressive game and winning their money, which is what I proceeded to do over the next two hours.
The game was typical for Reno; a 10% rake with a $3 maximum in the limit games. It's taken out more slowly in the no-limit game, but the max is still $3. There was a bad beat jackpot, roughly $32,000, which was funded with an extra $1 drop from the pot and required quads to be beaten (both cards of both players being used to make the winning and losing hands). They also have a $1-4 stud game which takes place every Saturday and also features a bad beat jackpot.
The place is great for low-limit tournaments, which seemed to be the poker room's specialty. They have four tournaments starting every day at 10am, 2pm, 6pm, and 10pm. Though I was not able to stay the whole day and witness this myself, I was told by the poker room manager that they typically see one to two tournament tables in the morning, two tournament tables at noon, two to three tournament tables at 6pm, and three or four tables at 10pm. That's not bad these days, especially considering the general downturn in poker action throughout Reno. I suggest you call before you go, however, just to confirm that the tournaments are taking place as scheduled.
These tournaments are low-limit affairs to be sure, with a $10 buy-in and unlimited $10 rebuys during the first hour. There's also a $5 additional charge for an extra stack of chips, of which $5 goes directly to the dealers. The house rakes 17% from the prize pool, and the tournaments average two and a half hours to find a winner.
Live players in cash games are treated very well. If you play for four hours or more in a cash game, you'll get a free meal comp. Even without a comp, the food is very reasonably priced. Breakfast ranges from $3.25 to $5.95 and lunch is not much more. There are also cheap lunch specials, like the $2.50 "dog and a draft" (a hot dog and a stein of beer) special, or, for the same price, two tacos and a draft beer. I noticed that they also had a prime rib dinner for $9.95.
The play of the regulars was very soft. I played very, very tightly in my $3/6 limit game and no one seemed to notice. After folding all of my non-blind hands for about thirty minutes, I found
on the button. Preflop, five players called and one player folded in front of me. I raised to $6 and got seven players to come with me to a flop. The flop was J-10-4, with two diamonds. It was politely checked to me. I bet with my top pair/top kicker and had six callers. The turn was another jack and it was checked to me. I bet $6 and got one caller. The river was a queen and my opponent check-called my bet. Would you believe he had an unsuited 8-9 to make the straight? "I thought you might have a higher straight," he added gratuitously as he raked in the large pot. Even so, after a few hours I was about $60 to the good.
All in all, if you're in downtown Reno and are looking for either a nice, low-limit tournament or a low-limit cash hold'em game, you can do a lot worse than this place. The room rates are as low as $24 during the week and $59 on weekends. Cheap food, cheap room, and good low-limit poker action; what's not to like? I'd recommend it.
Club Cal Neva — Reno
38 E 2nd St
Reno, NV 89501
(775) 323-1046