Poker Room Review: Harrah's Casino, Reno, NV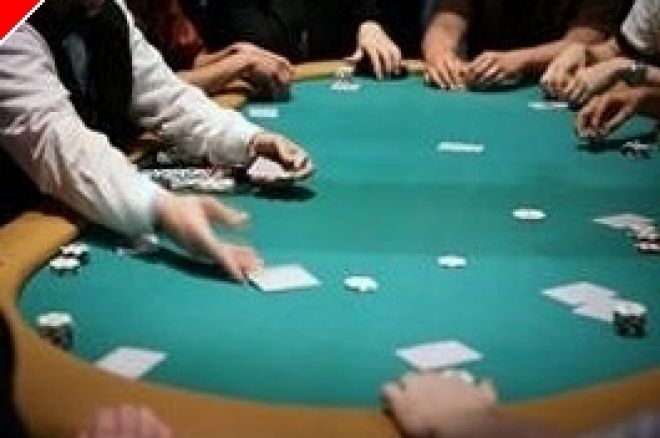 I'll admit right up front that I haven't been impressed with most of the Harrah's poker rooms I've visited. They're adequate, to be sure, but they tend to be, in my opinion, somewhat cold and inflexible with too many rules that don't seem to have the players in mind.
That being said, Harrah's Reno is the nicest Harrah's room that I've played in, and it has a staff consisting of warm, welcoming, and helpful people.
The rake is about average compared to other poker rooms these days: 10% and a $4 maximum. There's a relatively generous $1 per hour comp for players in all games. There are high hand bonuses and a bad beat jackpot that includes a mega jackpot linked to other rooms. A $1 drop taken from each pot funds these bonuses. The current bad beat is four tens or better being beaten with both cards playing.
The room is non-smoking and located right next to the sports book. Reading at the table is allowed as long as it doesn't slow the game. Similarly, writing at the table is also allowed provided that play isn't interrupted while the writer writes. There's also free drinks and tableside food service. Headsets are allowed and while there is a no-cell-phone rule, it wasn't being enforced rigorously while I was there; players who answered their phone leaned back or turned away from the table and the dealer did not tell them their hand was dead or that they had to stand up away from the table to speak. Everyone seemed relaxed and happy with the way things were run. And a happy game generally makes for a profitable game.
There are two tournaments a day: one at 10:00am and the other at 6:00pm. Tournament structures change frequently, but when I was there they were very small-stakes affairs: a $25 buy-in with $5 going to the dealers if you wanted to spring for an extra stack of chips. The casino holds somewhat larger tournaments on the weekends. I've been told that many of the small tournaments have not been taking place over the last few weeks due to our economic debacle, so make sure to call first and see what the current schedule is.
Harrah's in Reno is also home to the "Biggest Little Poker Tournament". It's a quarterly event with the next one scheduled to take place at the end of December. Each of the events culminates in a $550 final event. There's a $230 satellite, with the top two finishers getting seats to the main event. Sit-and-goes are also available if there are enough interested players.
The room's primary game, $3/6 limit hold'em, generally starts daily at 10:00am, if it hasn't been going on all night. They also spread a $1/2 no-limit hold'em game, with no max buy-in, though it typically gets underway later in the afternoon or evening. There wasn't a no-limit game taking place when I visited, though I was assured by players and staff that it occurred regularly. Interested players may want to call first to make sure. According to the staff, they also offer a stud game, but seeing as how they haven't had one there for three years, don't expect to find one taking place if you visit.
I played for a few hours in the $3/6 limit hold'em game. It was played with a kill and was occasionally short-handed. The stakes became $6/12 if someone won two pots in a row with the second pot having to be at least $20. One of the players at my table was said to be the best small tournament player in Reno, winning thirteen of the last twenty tournaments she entered. Even so, the game tended to be extremely loose and passive with half of the table typically calling the blinds. Raises didn't occur pre-flop, with the exception of the two times I raised. In both instances, I was in late position and all of the initial callers called me, keeping the action six handed for the flop. My premium pair held up each time for two substantial pots, which made me a winner for the session.
The game lost players as the day dragged on and the house obliged us by cutting the rake to $1, as well as cutting the blinds to a single $1 blind. They kept it at that structure even when the occasional sixth, seventh, or eighth player sat down. The players estimated that tables were generally half tourists and the other half regulars, though during my session, myself and another guy were the only non-regulars.
The room itself was a too dimly lit for my tastes, but the brightness of the staff's personalities more than made up for it. I'll gladly return to play here and I recommend it to those who are looking for a nice, soft, low-limit hold'em game.
219 N Center St
Reno, NV 89501
(775) 786-3232