PokerNews Cup Event #4, $550 H.O.R.S.E.: Sean Arazi Heads Final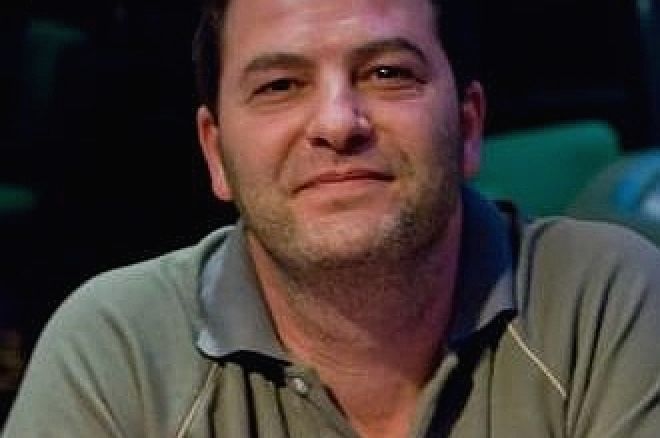 Seventy-seven players were on hand on Tuesday for Day 1 action in Event #4 of the 2008 PokerNews Cup, $550 H.O.R.S.E. The field was sprinkled with plenty of stars, including Joe Hachem, Van Marcus, James "Andy McLEOD" Obst, Trung Tran, Jeffrey Haas (of Asia Pacific Poker Tour fame), Sam Khouiss, Billy "The Croc" Argyros, PNC event winner Harry Ligos, Graeme "Kiwi G" Putt and Karib Karib. Putt and Karib were among those surviving the opening day's action to make Wednesday's eight-player final, with Sean Arazi topping the eight survivors entering the final.
Hachem, who entered here after encountering a cold run of cards and busting first from the $10,200 "high rollers" H.O.R.S.E. tourney earlier in the day, found his luck no better here. In an early razz hand, he tangled with Tony Green, with Hachem eventually showing a 7-6-4-3-A low but losing to Green's 7-6-3-2-A, as both players made their respective 7-lows on the river. "Oh my god, man," yelled Hachem. "How long is this going to last?" The answer, though Hachem chipped up again as the rounds progressed (including sending Green to the rail), was as at least through this event, as he departed midway through the day's action.
Van Marcus, who chopped the winner's money in the same H.O.R.S.E. event that Hachem busted from earlier in the day, actually preceded Hachem to the rail this time around. In an Omaha hi/lo hand, Marcus moved his short stack in with A-Q-6-3 and was called by Kosta Varoxis, who held A-K-Q-2. Varoxis caught a king on the turn, the board offered no low, and Marcus's day was over.
Andrew Demetriou's climb up the leaderboard and into a seat in the final came in large part through a huge hand in hold'em, including a fold by Clint Wiebenga that Wiebenga soon regretted. A
flop followed capped, three-way preflop action between Demetriou, Wiebenga and James Kronos, who was almost all in with the bets. Kronos led out, Demetriou raised, and Wiebenga tanked for several minutes. After crying out, "I can't believe I'm going to fold this," he eventually flashed
as he mucked his cards. Good news for Demetriou, who opened
, which held up over Kronos's
for the knockout and the big pot. Wiebenga himself was eliminated short of the final table.
Moving to the top late in the session was Sean Arazi. Arazi scooped an Omaha hi/lo hand late against Stuart Barclay and Peter Mordaunt, both of whom were crippled by the hand and departed soon after. Barclay pushed the betting along with Arazi before folding on the river when the
board was complete, leaving Arazi's
to scoop against Mordaunt's
. Following the night's final knockouts, the remaining stacks were as follows:
Sean Arazi - 130,500
Nick Georgoulas - 83,000
Abel Cabrera - 64,000
Steve Topakas - 56,500
Andrew Demetriou - 43,000
Graeme 'Kiwi G' Putt - 39,500
Karib Karib - 39,500
Kerry Stead - 20,000
Join PokerNews' live coverage of the Event #4 final on Wednesday, when Arazi will try to extend his lead and take down the AUD $10,780 winner's prize.
Get Your Pacific Poker Bonus Code on PokerNews.com