PokerNews WSOP 'November Nine' Focus: Peter Eastgate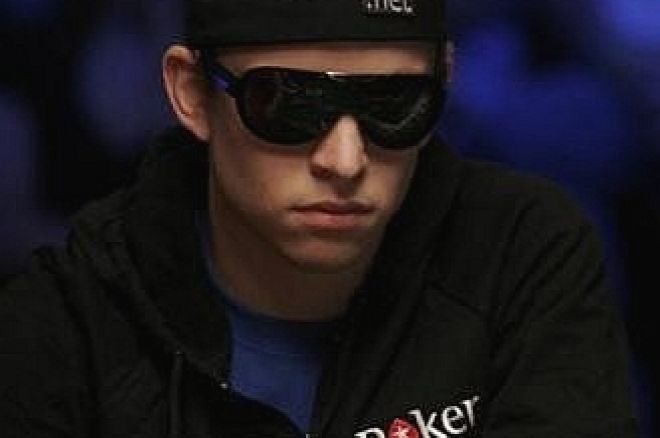 Peter Eastgate, the 22-year-old professional poker player from Odense, Denmark, has only been playing poker for three year and has just four prior cashes on his resume, all from European tournaments. His previous biggest payday came when he placed ninth in the 2007 Paddy Power Irish Open - No Limit Hold'em Event and took home $46,714. But Peter Eastgate has already made twenty times that amount as a member of the November Nine – and hopes to win even more. If Eastgate were to go all the way, taking home the $9 million first place prize money, he would break Phil Hellmuth's record and become the youngest player ever to win the WSOP Main Event
Eastgate was not a household name in the U.S. going into this year's WSOP, but the Danish pro is well known in his home country where he is ranked as one of the top five online pros, playing primarily on Ladbrokes Poker and PokerStars. His specialty is short-handed and heads-up, high-limit cash games up to the $200/$400 level. Words used to describe Eastgate's playing style include fearless and volatile. Fellow Danish poker pro Jacob Rasmussen was asked if Peter Eastgate was the next Gus Hansen, Denmark's most famous poker player. He said, "Not really. It's more like Gus Hansen is the first Peter Eastgate."
Eastgate is more self-effacing, responding to that compliment modestly, "I think Gus Hansen will still be the only representative for Denmark. I could win the tournament and it wouldn't change that."
Eastgate has already had a brief stint before the cameras when he played in Poker Million heats on British TV, finishing second in 2006 and third in 2007, just missing the finals both times. Eastgate's only other major live tournament finish was back in February, when he finished in 32nd place at the EPT Scandinavian Open in Copenhagen, which brought him just over $16,000.
Eastgate, who goes also by the nickname "Isser," graduated from high school, then went on to college to study Economics. He dropped out soon after to concentrate on playing poker full time. He started in online poker rooms, breaking even for his first year and then starting to win so he could build a bankroll that allowed him to consider poker his full time job. Eastgate has occasionally been mistaken for another online poker player 'Halfrek' because both come from Odense, but that rumor has been squelched repeatedly by bloggers from Denmark who claim to be in the know.
On his way to the final table, Eastgate peaked at the right time. He eliminated Brandon Cantu with
when a favorable board gave him an ace-high flush against Cantu's pocket nines, dominated Tiffany Michelle's A-J with pocket aces and then sent Anthony Scherer home as well when his kings held up against Scherer's suited A-8 of clubs. He also tangled with many of the other big stacks in the tournament.
Eastgate bought into the Main Event with $10,000 cash and after seven grueling days, he finds himself as the youngest member of the November Nine, sitting in fourth place with 18,375,000 chips. Wherever he finishes in November, Eastgate will find himself on Denmark's all-time top 10 money list. He already holds the distinction of being only the second Dane to make a WSOP Main Event final table and hopes to be their first Main Event winner. Before then, his plans leading to November include playing in the WSOPE, studying the videos of the final nine and "preparing myself mentally for the big pressure on the 9th of November. If I came first it would change my life for good."
PokerNews checked in with Eastgate for his thoughts on a few poker issues leading up to the final. Here's what he had to say:
PokerNews: Peter, you're among several young players who have turned your back, at least for the time being, on a college education in favor of a poker career. Can you comment on what led to that decision?
Peter Eastgate: I started economics the same time I hit my first solid upswing, which distracted focus for studies and finally discouraged me for putting any work in to it, and having poker as my only priority. I don't regret this decision, but I will definitely not recommend other young players to follow this example as I believe it is a good idea to have other priorities and other meaningful activities than playing a card game.
PN: Reports from early in the WSOP suggested that you played the role of the "table captain" throughout, taking command of your early tables. You also mixed it up with several of the bigger stacks still in contention as the final table approached, being among the most active of the players. Was the early aggression a pre-set plan or more a case of you taking advantage of the circumstances you found yourself in throughout the tournament?
Eastgate: This is not entirely true. Some times I was pretty active, taking advantage of the very weak passive players, but on other stages I kept pretty tight as my tables were very loose and aggressive. I have no pre-set strategy for being either aggressive or tight, but try to adjust to my opponents and the table's dynamic. If you look at my chips counts for the first four days I kept my stack around average, which proves my point.
PN: How has your life changed since becoming a member of the November Nine? Has anything occurred that's taken you totally by surprise?
Eastgate: There has not been anything which has surprised me. I've done a lot of media stuff, but it has been as I expected it to be.
PN: The concept of coaching regarding the November Nine players has been frequently discussed. What are your thoughts on retaining coaches to prepare for the final?
Eastgate: I've been in contact with a numerous amount of pros - both famous and lesser-known competent poker players - to hear their take on ideas on playing the final table and how they would approach strategically it and go through a lot of possible scenarios. But I believe the primary focus is the mental pressure for playing for a huge amount of life-changing money, which does not involve technical or positional hand analysis, but keeping the nerves cool and mind clear even if things get rough.
Here's a recent PokerNews video with Peter Eastgate: