The PokerNews Profile: Bertrand 'ElkY' Grospellier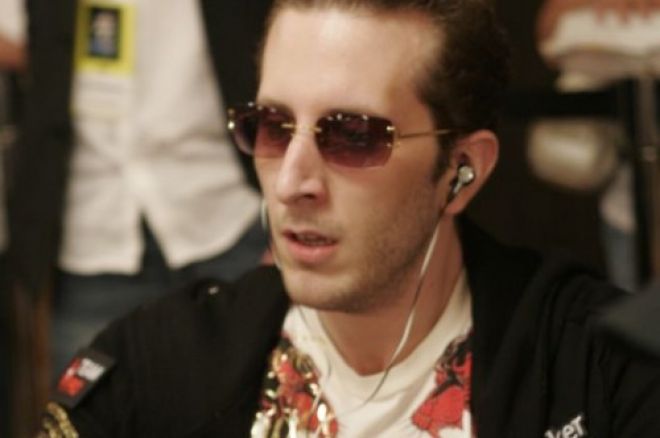 Heads turned and eyebrows were raised when Bertrand "ElkY" Grospellier walked into the tournament room at this year's APPT Macau. Perhaps inspired by that summer's runaway box office hit The Dark Knight, the French poker sensation arrived for play decked out in full costume and makeup as The Joker, complete with green hair, white pancake makeup, and a sinister painted-on smile. The free-spirited prank was merely par for the course for Grospellier, whose chameleon-like appearance is always fodder for chatter around the poker world, whether he's bleached his curly brown hair blonde on a whim, lost 60 pounds on a $75,000 weight-loss bet, or donned another outlandishly styled hoodie at the tables. 2008 has proven to be a banner year for ElkY, a young man whose path to poker success was forged in a most unusual manner.
Born in France in 1981, Bertrand Grospellier left his home country at age 20 to move clear across the world to South Korea and pursue a career as a professional video gamer. Seoul is a Mecca of sorts for gamers – this is a place where pro tournaments are played out to live audiences numbering in the tens of thousands—and Grospellier grew to become one of the top StarCraft players in the world. He secured a sponsorship deal and for the next three years, playing under the handle "ElkY," Grospellier racked up a number of pro gaming titles, including first place at the 2003 Euro Cyber Games and second place at the 2001 World Cyber Games. The long hours of intense concentration in front of a computer screen prepared him well for what would be his next endeavor—online poker.
While chatting online with Grospellier, one of his friends from the gaming world told him about PokerStars and his experiences playing poker online. ElkY's interest was piqued and he made a deposit, starting out at the $1-2 no-limit hold'em tables. He almost immediately lost all his money, as he didn't have a very clear concept of the game yet. Grospellier began studying in earnest and realized he could apply a good deal of his skills from StarCraft to poker—reading opponents, anticipating their moves, and coming up with ways to counterattack. As his skill set grew, he began multi-tabling both cash games and sit-n-goes. Before long he was earning enough that he retired from his pro gaming career to focus exclusively on poker.
ElkY packed in the hours playing online and became the first person to achieve Supernova VIP status on PokerStars—a feat he achieved by earning 100,000 player points in only the first two and a half weeks of 2006. When the Supernova Elite category was created on the site, he was the first person to crack that level as well, primarily via playing a high volume of $500 and $1,000 sit-n-goes to earn 1,000,000 points in about four and a half months. ElkY's notoriety and popularity as a top online player led to him being signed as a member of Team PokerStars Pro. It was time for the online kid to hit the live circuit.
Grospellier played his first World Series of Poker in the summer of 2006 and made his first cash with a 37th-place finish out of 1,919 entrants in the $2,000 No-Limit Hold'em event. From there, he returned to Europe where he spent the fall and winter playing on the European Poker Tour. He made a 16th-place finish in Baden and came extremely close to his first major title in Copenhagen, where he finished as runner-up to Magnus Petersson for a nearly $400,000 score. He cashed again in Warsaw, then headed back to the States for the 2007 WSOP where he cashed three more times and made his first final table in the $2,500 No-Limit Hold'em event, where he finished 9th. In November 2007 he had a shot at a title again, making the final table of the APPT Macau, but ultimately finished fifth. Grospellier wouldn't have to wait long, though for that elusive first-place finish.
In January 2008, Bertrand Grospellier won the PokerStars Caribbean Adventure, banking $2,000,000 for his achievement and finally capturing a European Poker Tour title. He followed up his win with a final-table appearance at the Grand Prix de Paris and two deep finishes at the 2008 WSOP, including a cash in the Main Event. ElkY, though wasn't through with Vegas. In October 2008, he won the $10,000 WPT Festa al Lago at Bellagio, earning over $1.4 million. Wielding a big stack and playing his trademark hyper-aggressive style, Grospellier eliminated every single player at the final table, ultimately getting heads up with Nam Le at a 15:1 chip advantage. With this feat, Grospellier became only the third player (after Roland de Wolfe and Gavin Griffin) to win both an EPT and a WPT title.
ElkY makes his home these days in London, England to be closer to the European tournament action, and can still be found playing online at PokerStars nearly every day.