The PokerNews Profile: Phil Galfond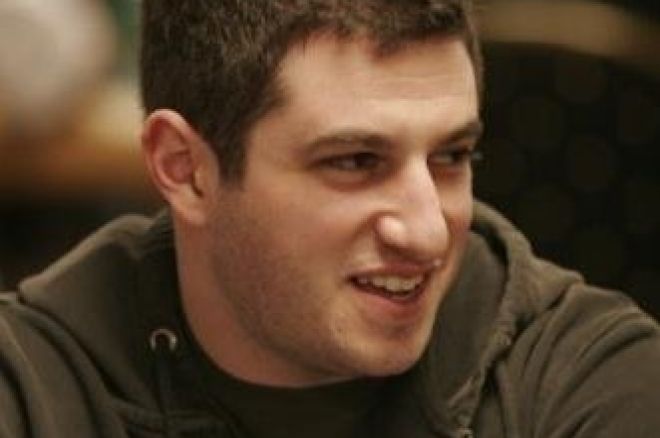 With his choice of screen name, one might think that Phil "OMGClayAiken" Galfond is an unapologetic "American Idol" fan. Though he admits to having watched his fair share of the show, the story behind Galfond's online moniker is actually nothing more than a young man's choice to go against the grain at the virtual tables, where tough, machismo-laden identities often rule the day. Rather than choose a more intimidating handle, Galfond wanted his opponents to be embarrassed to lose to him—something they've been doing more often than not over the last several years at the highest-stakes games online poker has to offer. And while many of his contemporaries have cashed in their winnings for a "balla" lifestyle, complete with fast cars, diamond watches and lavish bachelor pads, Galfond has remained refreshingly down-to-earth, despite playing at levels where he can win or lose the price of a Hollywood Hills home on a daily basis.
Born in 1985, Phil Galfond grew up in Maryland. After graduating from high school, he enrolled at the University of Wisconsin-Madison as a philosophy major. Though he excelled academically, Galfond only lasted five semesters in college before turning to poker full-time. Starting with sit-n-goes on Party Poker, Galfond spent his first year at the game grinding up a bankroll as he moved from the $10 games up to the $100 games, while occasionally taking shots at the $1,000 single-table tournaments. After tiring of SNGs, Galfond decided to switch it up and began playing $5-$10 no-limit hold'em and took to it quickly, despite not having quite the bankroll to do so. He moved up to $10-$20 NLHE within a few months and before long was taking shots again, this time at the $25-$50 and $50-$100 NLHE games. It was at that level that he got a good spanking, running badly enough that he had to drop back down to $5-$10 to rebuild his bankroll. Galfond was grinding $5-$10 NLHE on a daily basis as recently as February 2007, but quickly moved back up to high-stakes games. Studying the game constantly and posting frequently in poker strategy forums, Galfond never needed to move down again.
After posting excellent results at no-limit hold'em, Galfond began conquering perhaps the ultimate action game—pot-limit Omaha. High-stakes cash games were moving in that direction and Galfond wasted no time in developing his Omaha skill set. As 2007 melted into 2008, Galfond became one of the most feared heads-up and shorthanded pot-limit Omaha players at the $200-$400 and above levels, frequently sitting in with the likes of David Benyamine, Patrik Antonius, Ilari "Ziigmund" Sahamies and Tom "durrrr" Dwan.
Galfond's emerging status as one of the true greats of the online game was cemented when he received an invitation to play in Season 4 of GSN's "High Stakes Poker," which was shot over three days at Las Vegas' South Point Hotel & Casino. Scheduled to play all of Day 2 and part of Day 3, Galfond brought over $700,000 with him to Sin City, intending to buy in short (if you can call $220,000 "short") on Day 2 and open up his game some more the following day. However, Galfond was finally seated with only two hours remaining on Day 2, and found himself playing a pretty tight game in the face of a loose-aggressive table. Though Galfond believed he'd have another shot, he received a phone call just before he went to bed that night informing him that a "more entertaining TV pro" decided to play Day 3, bumping him off the show. Galfond was irked at the situation, but did emerge as a $20,000 winner in the game.
Though Galfond is first and foremost a cash-game player, who can resist playing the World Series of Poker? He cashed twice at the 2006 WSOP and twice at the 2007 WSOP, all in no-limit and pot-limit hold'em events. He started off the 2008 series with a 45th-place finish in the $10,000 World Championship Heads-Up No-Limit Hold'em event, but much like his cash play, it was at pot-limit Omaha where Galfond really made his mark. There were 28 WSOP bracelets represented at the final table of the $5,000 PLO with Rebuys event and no shortage of marquee names. Hellmuth. Chan. Juanda. Benyamine. Negreanu. However, it was Galfond that topped them all that night, winning his first bracelet and over $817,000. To hear him tell it, Galfond was more concerned about his less-famous opponents Brian "tsarrast" Rast and Adam "The_Houdini" Hourani, both legends in the high-stakes online world. Galfond had faced them, as well as Benyamine, countless times online and had great respect for their talents. While most 23-year olds would head off to the nearest nightspot and break out the Cristal after a win like that, Galfond confessed in his post-game interview that all he really wanted to do was go back to his hotel room, relax, and watch a movie.
When he's not winning or losing hundreds of thousands of dollars online, Galfond can often be found working on his other passion — performing and teaching improvisational comedy. He's also a regular columnist for Bluff Magazine.
Ed note: PokerNews is the best place to look for exclusive online poker bonus deals. The Party Poker bonus code will unlock $50 poker money for free, when downloading Party Poker through PokerNews.