PokerStars.net APPT Auckland Set for Kickoff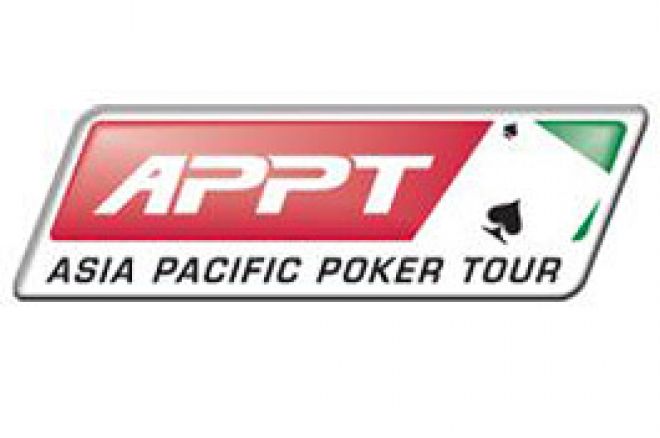 A healthy contingent of star players is expected to be on hand for the main event of the PokerStars.net Asia Pacific Poker Tour's upcoming Auckland stop, which begins Oct. 9th at Auckland's SKYCITY Casino. It's the third of five stops in the APPT's expanded second-season schedule. The New Zealand event is expected to draw large numbers of Kiwis and Aussies in additional to stars from throughout the Pacific Rim, sprinkled with a good number of Stars' own Team PokerStars pros.
While action in APPT Auckland preliminaries began on Oct. 4th, the high-profile events begin late Wednesday night (North American time) with the kickoff of the $NZD 3,000 APPT Auckland Main Event. That event is officially Oct. 9th-12th (Thursday through Sunday), with the International Date Line moving it forward for North American audiences waiting to enjoy live coverage here at PokerNews.
Among the many players expected to be on hand are Team PokerStars Pros Joe Hachem, Greg Raymer, Chris Moneymaker and Lee "Final Table" Nelson. Grant Levy and eric Assadourian are among the other big names already committed to attend. Said Nelson, about the event: "I am extremely excited to be welcoming the world's poker elite to my adopted country. Tournament poker is booming in New Zealand at the moment and I look forward to seeing how the local talent measure up against the international poker stars coming to Auckland. This tournament will do great things for the sport in my country."
Nelson and most of the other big names are among those likely to participate in the other special event on the APPT Auckland docket. That's the Oct. 11th "High Roller" tourney, featuring a buy-in of NZD$10,000, which gets underway at 6:15pm Auckland time that day.
The APPT is also promoting the availability of "traditional Kiwi experiences" for those seeking to spend some time away from the table, including the "Joe Hachem Zorbing Challenge," a 192-meter (almost 600 feet) bungee jump from the adjacent Sky Tower. It's part of the total event package put together by the APPT and SKYCITY to cater to what is expected to be a strong international player contingent. "Auckland is a very beautiful city and we are thrilled to be working with SKYCITY Casino to produce such a significant international poker tournament with them. We aim to provide our players and their friends with opportunities beyond the felt so they can take in all Auckland has to offer," commented Jeffrey Haas, president of the APPT. "It will be fantastic to host New Zealand's biggest ever poker tournament in Auckland, helping to boost poker growth and tourism in the Pacific."
More information on the event is available at www.appt.com.