WSOP November Nine's Dennis Phillips Battles MS Through eBay Auction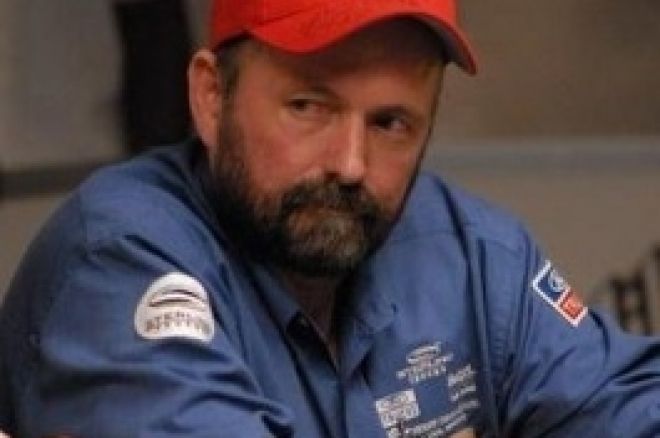 On his way to becoming chip leader entering the 2008 World Series of Poker Main Event final table, Dennis Phillips has let both his poker play and his care for others define him. With an auction currently underway on eBay, Phillips is again using his newfound podium to do good works. A spot on his final-table jersey is up for grabs, through a charity auction currently underway at eBay, with the ultimate winner being the National Multiple Sclerosis Society.
The auction by Phillips, for one of the prized ten-square-inch logo locations to be prominently displayed throughout Phillips televised final-table appearance, began on October 16. The auction, hosted at item #290268147259, runs through Oct. 26 and is for a square area on Phillips' upper right arm. Specifically, funds raised through the auction will go to the National Multiple Sclerosis Society's Gateway Area Chapter in St. Louis.
It's a continuation of the good works exhibited by Phillips, who was among the WSOP Main Event participants who registered for the "Put a Bad Beat on Cancer" drive organized by Phil Gordon during play at the Rio this summer. When Phillips was approached by PokerStars about sponsorship later in his Main Event run, Phillips asked Stars if they would match his donation to that cause; Stars happily agreed, and no one knows yet how much that valuable donation will turn out to be.
However, Dennis's work on behalf of the fight against MS is much more personal, since his brother was diagnosed with the disease a decade ago. "Being on the Final Table of WSOP is an opportunity of a lifetime, but we hope that this opportunity will one day save someone's life," said Phillips. Phillips, of course, has been on the ride of his life since July, when the truck-company account manager, winner of a St. Louis casino satellite into the Main Event, surged to the top of the leaderboard during play at the Rio.
Phyllis Robsham, president of the Gateway Area Chapter that will receive the funds generated by the auction, said, "We are thrilled to be a part of such an exciting promotion that will ultimately help us continue to move towards a world free of MS. The awareness and funds raised through Dennis' effort will help us to continue our work for the over 6,000 people living with MS in our area."
Phillips will return to poker in Las Vegas in approximately three weeks with over 26 million in chips, giving him the early inside track to the title and its more than $9 million in first-place prize money. Bidding on the auction, with more than a week to go until the item's conclusion, had a highest bid of $12,200 already in place.