FTOPS X Roundup: 'frankly perfect', Cliff Josephy Snare FTOPS Avatars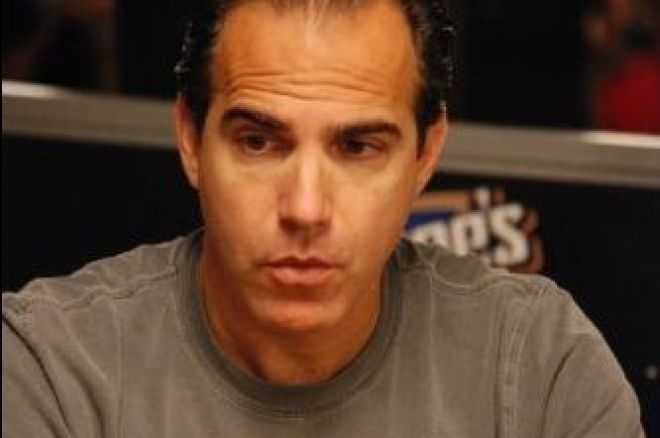 The action rolled on at Full Tilt on Tuesday night as two more events in the Full Tilt Online Poker Series X saw champions crowned. FTOPS Event #15, $200+16 PL Omaha H/L, drew 1,025 players and generated a total prize pool of $205,000. Notable finishers included Andy "kice32" Seth in 12th place ($1,845), Mike Gracz in 13th ($1,353), Richard Ashby in 18th ($943), and Alex "AJKHoosier1" Kamberis in 47th ($512.50). The chip counts near the beginning of the final table were the following:
Raposa Felpuda - 1,122,677
danielle123 - 884,525
satfat - 700,593
STEALTH714 - 600,559
Will_B_D - 555,535
Ram Vaswani - 417,412
Cliff "JohnnyBax" Josephy - 330,929
hilokunto - 327,254
evil eye 22 - 185,516
Eliminated in ninth was Will_B_D at 15,000/30,000. After an initial raise by Raposa Felpuda, Will_B_D reraised all in with
and was called by Raposa Felpuda with
. The board rolled out
, making a nut straight for Raposa Felpuda with no playable low for Will_B_D, who deaprted with $3,280. Headed to the cashier next was satfat. An all-in confrontation with Raposa Felpuda saw satfat with
against Raposa Felpuda's
.The board delivered
to make Broadway for Raposa Felpuda and bust satfat in eighth for $4,613.50. At 20,000/40,000 a flurry of exits began. To start, hilokunto, as the short stack, could not get any of the pot in a hand that saw STEALTH714 take the high and evil eye 22 get the low. Seventh place paid hilokunto $6,150. The next bust-out hand saw Cliff "JohnnyBax" Josephy become a force and eliminate evil eye 22. With the bigger stack, JohnnyBax's
was against evil eye 22's
. The board came
, giving Bax a better two pair and eliminating evil eye 22 in sixth for $9,225.
STEALTH714 was the next to go. With
, STEALTH714 was all in against Ram Vaswani's
. The board came
, making a boat for Vaswani and eliminating STEALTH714 in fifth for $12,813.50. Vaswani, though, would finish in fourth place. From the small blind, he raised to 180,000 and Cliff "JohnnyBax" Josephy called, bringing out an
flop. Vaswani bet pot on the flop and Bax bet enough to set him all in. When Vaswani did so by calling, it was
and bottom set for Vaswani, while Bax showed
for the nut flush and nut low draw. The turn and river came
and
, sending Vaswani home in fourth for $16,913.50.
At 30,000/60,000, Raposa Felpuda hit the rail after moving all in for 158,766. Both danielle123 and JohnnyBax called and checked it down the entire way. Raposa Felpuda could not overcome both opponents and finished third for $21,628.50. The heads-up match lasted until the 50,000/100,000 level. With the board reading
, all the chips went into the pot and when the river came the
, Josephy's
for two pair was good enough to take down the pot and the tournament. Finishing as the runner-up for $29,213.50 was danielle23, while Cliff "JohnnyBax" Josephy took down Event #15 for $46,125.
Final Results:
1. Cliff "JohnnyBax" Josephy - $46,125
2. danielle123 - $29,213.50
3. Raposa Felpuda - $21,628.50
4. Ram Vaswani - $16,913.50
5. STEALTH714 - $12,813.50
6. evil eye 22 - $9,225
7. hilokunto - $6,150
8. satfat - $4,613.50
9. Will_B_D - $3,280
FTOPS X Event #16: $200+22 NLHE 6-max (w/ Rebuys)
FTOPS Event #16, a $300+22 no-limit hold'em 6-max w/ rebuys tourney, boasted a field of 1,032 entrants with 2,047 rebuys and 688 add-ons. The end result was a prize pool $1,130,100, with first place awarding $235,625.85. Among the many notables to fall short of the final table were Jeff "YellowSub86" Williams in eighth place ($23,732.10), Jeff "GrampaJeff" Gray in ninth ($16,951.50), Andy "BadgerPro" Schultz in 10th ($16,951.50), Daniel "imabigkidnow" Kelly in 22nd ($6,102.54), Peter "Nordberg" Feldman in 24th ($6,102.54), Theo "pittrounder" Tran in 25th ($5,085.45), and Brian "SN8WMAN" Hawkins in 29th ($5,085.45). The chip counts to start the final table were as follows:
frankly perfect - 1,840,481
eisenhower1 - 1,095,070
David Pham - 1,041,092
bundas1 - 850,568
Jonathan "xMONSTERxDONGx" Karamalikis - 651,552
govshark2 - 515,737
The two big stacks got tangled in a hand early on at the final table during the 10,000/20,000/2,500 level. Eisenhower1 opened to 44,565 and frankly perfect raised that amount up to 136,310 from the cutoff. Eisenhower1 then made it 366,789 and frankly perfect just called. The flop came
and eisenhower1 moved all in for 710,916, but was immediately called by frankly perfect who turned over
. Eisenhower1's
was behind and did not catch up as the turn and river came
and
. Eisenhower1 took sixth for $38,423.40. Bundas1 was eliminated next at 12,000/24,000/3,000. Govshark2 opened to 59,500 and received two callers, bundas1 on the button and Jonathan "xMONSTERxDONGx" Karamalikis from the big blind. The flop came
and Karamalikis led out for 50,000. Govshark2 folded, but bundas1 raised all in to 153,827. Karamalikis called and showed
for the flopped nut straight. Bundas1 had
and when no ten arrived on the turn or river, finished fifth for $59,895.30.
Govshark2 hit the rail in fourth place at 17,000/34,000/4,000. Jonathan Karamalikis made it 80,000 to go from the cutoff and govshark2 shoved from the small blind to 353,917 with
. Karamalikis called and showed
, winning the hand as the board rolled out
. Govshark2 took home $83,627.40. David "The Dragon" Pham was the next one out, finishing third. Frankly perfect opened to 91,370 on the button and Pham moved all in for 802,950. With 3.5 million behind, frankly perfect called with
and was racing against The Dragon's
. The board came
, eliminating The Dragon in third for $111,879.90.
The chip counts at the start of heads-up play were 4,500,655 for frankly perfect and 1,493,845 for Jonathan "xMONSTERxDONGx" Karamalikis. The blinds and antes were still 17,000/34,000/4,000, so there was plenty of play available to both players. The match came to an end at the 25,000/50,000/6,000 level of play. Frankly perfect raised to 111,900 on the button and Karamalikis called, leading to a
flop. A check from both players brought out the
on the turn. Karamalikis led out for 170,200 and frankly perfect called. The
on the river saw Karamalikis again lead out, this time for 347,000. Frankly perfect thought for a few moments before clicking all in with the big stack. Karamalikis called but mucked his hand when frankly perfect showed
for the full house. Jonathan "xMONSTERxDONGx" Karamalikis won $157,083.90 for finishing as the runner-up. The winner of Event #16 was frankly perfect, who never surrendered the lead at the final table. The win paid $235,625.85.
Final Results:
1. frankly perfect- $235,625.85
2. Jonathan "xMONSTERxDONGx" Karamalikis - $157,083.90
3. David Pham - $111,879.90
4. govshark2 - $83, 627.40
5. bundas1 - $59,895.30
6. eisenhower1 - $38,423.40