Full Tilt's FTOPS X Begins Today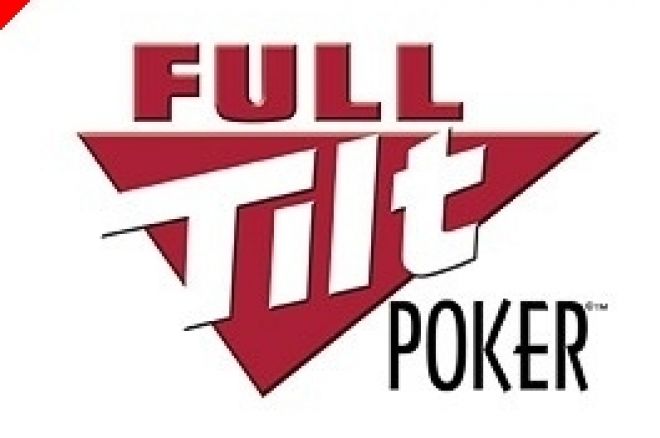 The popular Full Tilt Online Poker Series returns today with the start of its tenth run. Covering 12 days and including 25 events, this latest edition of the FTOPS at Full Tilt is the largest yet, with over $15 million guaranteed over the course of the series.
Full Tilt has also finalized its lineup of high-profile event hosts, featuring many of the biggest names on the extensive Full Tilt roster. Six different FTOPS X events offer at least $1 million each in prize money, with the Main Event alone putting a guaranteed $2.5 million up for grabs.
The high-buy-in, two-day event also returns to the schedule. With a change to short-handed (six-player format) and a doubled entry fee (from $2,600 to $5,200), it's likely to draw the very biggest stars in the online game.
More information on all FTOPS X events can be found at fulltiltpoker.com. The complete FTOPS IX schedule (starting times ET):
# Date Time Buy-in/Event Guarantee (Host)
#1 11-5 21:00 $200+16 NL Hold'em 6-max $1,000,000 (Mike Matusow)
#2 11-6 14:00 $240+16 PL Omaha/8 Knockout $200,000 (Sigi Stockinger)
#3 11-6 21:00 $500 + $35 NL Hold'em 3x Shootout $300,000 (mystery host)
#4 11-7 14:00 $300+22 NL Hold'em (1R / 1A) $600,000 (Vitaky Lunkin)
#5 11-7 21:00 $200+16 Limit Hold'em 6-max $150,000 (Matt Hawrilenko)
#6 11-8 14:00 $500+35 PL Omaha 6-Max $350,000 (mystery host)
#7 11-8 16:00 $100+9 NL Hold'em $600,000 (Ryan Daut)
#8 11-9 14:00 $240+16 NL Hold'em 6-Max Knockout $600,000 (mystery host)
#9 11-9 18:00 $300+22 NL Hold'em $1,500,000 (Gus Hansen)
#10 11-10 14:00 $300+22 Mixed Hold'em $250,000 (Roland de Wolfe)
#11 11-10 21:00 $1000+60 NL Hold'em $1,500,000 (mystery host)
#12 11-11 14:00 $ 200+16 HA (half PL Hold'em, half PL Omaha) $150,000 (Lee Watkinson)
#13 11-11 21:00 $ 500+35 HORSE $300,000 (Jennifer Harman)
#14 11-11 21:00 $ 200+16 NL Hold'em Turbo $500,000 (Aaron Bartley)
#15 11-12 14:00 $ 200+16 Omaha 8-or-better $150,000 (Matt Vengrin)
#16 11-12 21:00 $ 300+22 NL Hold'em 6-Max Rebuy $1,000,000 (Isaac Baron)
#17 11-13 14:00 $200+16 NL Hold'em 4x Shootout 6-max $250,000 (Thomas Bihl)
#18 11-13 21:00 $300+22 Razz $150,000 (mystery guest)
#19 11-14 14:00 $200+16 NL Hold'em $400,000 (mystery guest)
#20 11-14 21:00 $200+16 Stud 8-or-better $100,000 (Perry Friedman)
#21 11-15 14:00 $500+35 NL Hold'em Heads-up $500,000 (Huck Seed)
#22 11-15 14:00 $5000+200 NL Hold'em 6-max $2,000,000 (mystery guest)
#23 11-15 16:00 $100+9 PL Omaha Rebuy $400,000 (Dario Alioto)
#24 11-16 14:00 $120+9 NL Hold'em Knockout $500,000 (Erich Kollman)
Main Event (#25) 11-16 18:00 $500 + $35 NL Hold'em $2,500,000 (mystery guest)