Harrah's Earnings: Results Down, But Online-Poker Optimism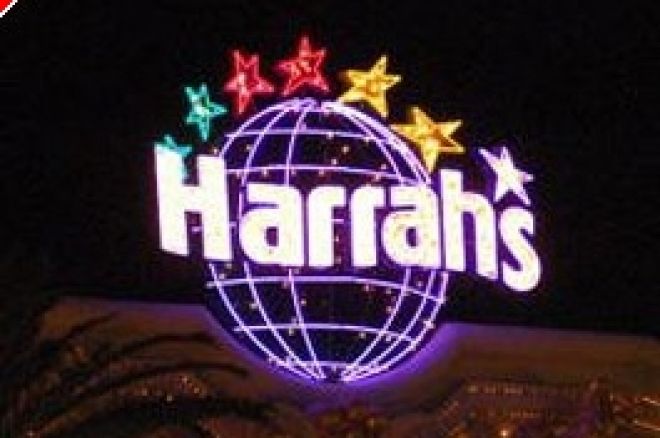 Just prior to the resumption of the World Series of Poker Main Event, Harrah's Entertainment announced that it had posted a loss of $129.7 million for its third quarter. Only a year earlier, Harrah's Entertainment's third quarter was flush with profits of $244.4 million. But it's been a long hard year for casino companies, hit by both barrels of the economic slowdown and credit crunch.
Gary Loveman, Harrah's chairman, president and CEO said, "The economic upheaval weighing on the country continued to impact our results throughout the third quarter. While we're hopeful that the government's recent actions to restore order to the financial markets may lead to an eventual economic recovery, there is no certainty as to its timing."
There were few bright spots in Harrah's financial report, as almost every reporting region reflected decidedly negative trends. Property EBITDA (earnings before interest, taxes, depreciation and amortization) was down 16.6% in Las Vegas and down 18.8% in Atlantic City. Evacuations due to Hurricane Ike helped push property EBITDA in Louisiana/Mississippi down 20.5%. And while the results from the renovated Horseshoe Hammond were positive, they couldn't cure the Illinois/Indiana region's 22.1% EBITDA decrease.
Harrah's also has had to contend with the additional burden of carrying the extraordinary debt incurred by the company's leveraged buyout by private equity companies TPG Capital and Apollo Management. While Harrah's third-quarter revenues only dropped 6.8% compared to last year, the cost of carrying its debt rose by 147%, adding an additional $317.3 million in interest expense it had to pay out in the third quarter.
Loveman also added that considering the uncertainties of an economic rebound, "We believe it prudent to ensure out costs remain aligned with reduced levels of business activity and we conserve cash." Harrah's stated that they would "scrutinize every dollar of capital spending" going into next year and planned to reduce capital expenditures by more than 50%. Cutbacks would not, however, effect the continued construction and planned opening of the new Octavius Tower at Caesars Palace. And capital isn't the only cost Harrah's has been focused on. The company has already cut approximately 2,000 jobs at its Nevada properties alone this year.
While Harrah's financial results were a little grim, Loveman was optimistic about one thing: he thought that the recent elections had improved the odds that online poker would be formally legalized. It wasn't a nod to an increased Democratic presence, but an acknowledgment that key committee chairs would be more sympathetic – or at least not opposed - to the formal recognition, specifically, of online poker. "This is something we're going to be working hard at and we think the world got easier on this one," Loveman said.