Online Poker Weekend: 'sistabossen', 'METZMAGNY' Capture Majors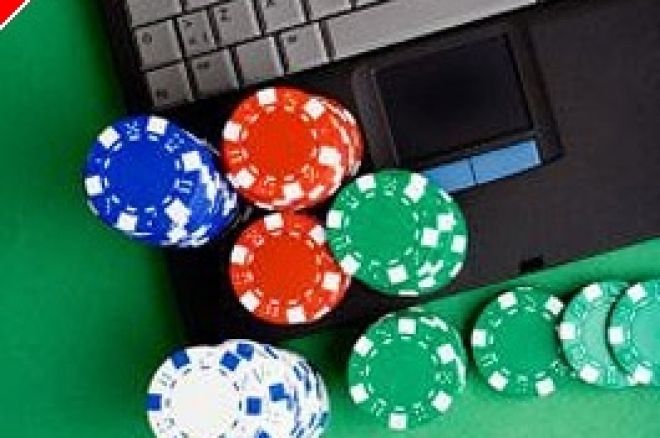 Another Sunday night full of online poker action saw "sistabossen" and "METZMAGNY" capture the night's biggest prizes at Full Tilt and PokerStars, respectively. Overall, attendance in the biggest online events ticked upward in a busy day for poker play.
PokerStars Sunday Million
The PokerStars Sunday Million eclipsed its $1.5 million guarantee this weekend, attracting a field of 7,836 for a prize pool totaling $1,567,200. Notable finishers included Julian "hartwith" Adamson in 12th place ($7,836) and David "GRinDer444" Redlin in 23rd ($3,134.40). The chip counts to start the final table were as follows:
Keven "Stammdogg" Stammen - 17,152,397
Daryl "aaaaaaaa" Jace - 13,887,422
METZMAGNY - 10,963,716
h2oace - 10,436,996
tickkid - 7,569,013
Derek "dray313" Raymond - 6,772,748
jiacstrap - 5,391,587
Papatri - 3,254,605
ldgii - 2,931,516
Exiting the main stage first was tickkid. At the 250,000/500,000/0,000 level, tickkid moved in for 1,917,426 and found action from Derek "dray313" Raymond. Tickkid's
could not overcome Raymond's
, and he finished ninth for $10,970.40. The next hand was Daryl "aaaaaaaa" Jace's last. From the cutoff, h2oace raised to 1,500,000 and Jace moved all in from the small blind for 2,172,432 total. A quick call revealed
for h2oace against Jace's
. The board rolled out
as Daryl "aaaaaaaa" Jace collected $18,022.80 for eighth. Papatri was next to be shown the door. ldgii raised under the gun to 2,000,000 and Papatri went all in for 50,000 more. ldgii called the leftover difference and showed
to Papatri's
. The board came
, as the river jack ended Papatri's tournament in seventh for $27,426. Derek "dray313" Raymond finished sixth when his
was unable to hold in a preflop all-in race against jiacstrap's
as the board rolled out
. Derek received $39,963.60 for his efforts.
Keven "Stammdogg" Stammen succumbed in fifth place at the 300,000/600,000/60,000 level. He moved all in from the cutoff for 8,390,881 with
but ran into h2oace's
in the big blind. The board brought no deuce as Stammen busted fifth for $55,635.60. At this point, a deal was discussed and agreed upon, leaving $30,000 to the winner and guaranteeing each player the following:
jiacstrap: $122,067
METZMAGNY: $117,822
h2oace: $105,771
ldgii: $104,841
When play continued, jiacstrap was eliminated in fourth after moving all in from the button for just over 9,000,000 with
and getting called by h2oace in the big blind with
. The board came
, sending jiacstrap home with $122,067. H2oace would lose those newfound chips to METZMAGNY when h2oace's
ran into METZMAGNY's
. The board brought an ace on the flop and severely dented h2oace's stack, and he then busted a few hands later in third for $105,771.
Heads-up play began with these chip counts:
METZMAGNY - 54,009,460
ldgii - 24,350,540
It ended with blinds and antes of 500,000/1,000,000/100,000. METZMAGNY opened to 4,000,000 and ldgii moved all in for 17,702,160. METZMAGNY called and turned up
and needed to catch up against ldgii's
. The board ran out
and it was all over. ldgii finished as runner-up for $104,841, while METZMAGNY took down the Sunday Million for $147,822.
Final Results:
*1. METZMAGNY - $147,822
*2. ldgii - $104,841
*3. h2oace - $105,771
*4. jiacstrap - $122,067
5. Keven "Stammdogg" Stammen - $55,635.60
6. Derek "dray313" Raymond - $39,963.60
7. Papatri - $27,426
8. Daryl "aaaaaaaa" Jace - $18,022.80
9. tickkid - $10,970.40
* - four-way chop for remaining prize money, $30,000 to eventual winner
Full Tilt $750K Guarantee
The Full Tilt $750K Guarantee drew a crowd of 3,637 entrants with first place awarding $131,787.50. Among the top finishers were Mike "Wiscomurray" Murray in 13th place ($5,325), Bryan "badbeatninja" Devonshire in 29th ($2,250) and Svetlana Gromenkova in 30th ($2,250).While ten-handed, two players busted during hand-for-hand play and the final table began with eight players vying for the top spot. The chip counts were:
KenRetaard - 3,709,469
sistabossen - 1,986,774
snoringbeagl - 1,278,516
listerx - 1,089,096
Tokenizer - 1,018,679
KpKelly - 728,000
HojoMofo - 677,022
Choba5 - 423,444
Hitting the rail first was listerx. With the blinds and antes at 20,000/40,000/5,000, sistabossen opened to 95,400 from early position and listerx moved all in from the cutoff for 565,652. The button and blinds folded and sistabossen called with
, leading listerx's
. A king on the flop would be the end for listerx, who finished eighth for $13,500. The next bustout came at the 25,000/50,000/6,000 level when KenRetaard's
held all in preflop against KpKelly's
as the board came
, sending KpKelly home in seventh for $17,250. Choba5 went out in sixth after being the loser in the classic race of pocket queens (held by HojoMofo) against big slick (held by choba5). The board came
and choba5's short stack was busted a few hands later, meaning a sixth-place finish for $23,025.
With play at 30,000/60,000/7,500, snoringbeagl was knocked out in fifth. After reraising a Tokenizer raise from the small blind, HojoMofo moved all in from the big blind and snoringbeagl felt committed to call all in. Unfortunately, snoringbeagl's
was in awful shape against HojoMofo's
and no help arrived on the board. Snoringbeagl exited with $31,050. Finishing fourth was Tokenizer. The 40,000/80,000 blinds and 10,000 ante level saw Tokenizer get it in good preflop with
against KenRetaard's
. However, the board rolled out
as KenRetaard spiked a two-outer to win the pot outright, felting Tokenizer, who won $41,400.
When blinds and antes were at 50,000/100,000/10,000, sistabossen called an all-in reraised by HojoMofo that revealed
for sistabossen and
for HojoMofo. The board ran out
as HojoMofo headed home in third for $52,500.
The heads-up battle began with KenRetaard in the lead but it didn't end that way. After claiming the chip lead, sistabossen won the tournament outright when the final hand saw him with pocket sevens and KenRetaard all in and behind with A-7. The flop delivered the case seven and ended the tournament. KenRetaard finished runner-up for $80,250, while sistabossen took down the Full Tilt $750K Guarantee.
Final Results:
1. sistabossen - $132,787.50
2. KenRetaard - $80,250
3. HojoMofo - $52,500
4. Tokenizer - $41,400
5. snoringbeagl - $31,050
6. choba5 - $23,025
7. KpKelly - $17,250
8. listerx - $13,500
9. bestdayever - $10,050
PokerStars Sunday Warm Up $750,000 Guaranteed
1. 124poker - $104,104
2. DeuceBuster - $72,072
3. sumoen - $48,048
4. Barbarossa_7 - $40,040
5. hyggebuks26 - $32,032
6. BodogAri - $24,024
7. GIGA LUCA - $16,016
8. TJGROW8 - $10,010
9. Climax100 - $6,886.88
Buy-in: $200+15
Prize Pool: $800,800
Entrants: 4,004
Other Notables: Matt "Claw1980" Holtzclaw (28th, $1,521.52), Nick "Stoweski" Stoweski (60th, $1,281.28)
PokerStars $500,000 Guaranteed
1. frtk - $91,980.40
2. dj_ponytale - $66,858
3. rockets23 - $50,650
4. Fold U Phish - $37,987.50
5. mojave14 - $26,591.25
6. jacstyx - $21,526.25
7. JKLasVegas7 - $16,461.25
8. bigalpo - $11,396.25
9. eisenhower1 - $7,091
Buy-in: $500+30
Prize Pool: $506,500
Entrants: 1,013
Other Notables: Matt "ADZ124" Marafioti (13th, $3,798.95), "brainwash" (20th, $2,026), Brock "t soprano" Parker (22nd, $2,026), "JBlaze20" (26th, $2,026), Andy "Bkice" Seth (32nd, $1,418.20)
Full Tilt The Sunday Brawl
1. bellbop - $81,370
2. LuckyLukeKK - $53,720
3. BotOFallBOTS - $39,895
4. Sircall - $31,205
5. princetendee - $23,305
6. Akaperion - $16,195
7. LTCM - $9,875
8. projectsoul - $6,715
9. donivan31 - $4,740
Buy-in: $240+16
Prize Pool: $395,000
Entrants: 1,975
Other Notables: Raja "tiger76" Katumarri (12th, $3,160), Dan "Wretchy" Martin (17th, $1,540.50), Alan "Ari" Engel (21st, $1,264), Gary "GB2005" Bogdanski (31st, $1,066.50)
Full Tilt Sunday Mulligan
1. 0madison7 - $46,980
2. Young Buckka - $30,276
3. bigegypt - $22,446
4. teek_00 - $17,226
5. ambi62 - $13,050
6. porka2 - $9,396
7. dswdo - $6,264
8. JohnnyCashOut2 - $4,698
9. GiveMeUrCookies - $3,340.80
Buy-in: $200+15
Prize Pool: $208,800
Entrants: 1,044
Other Notables: Svetlana Gromenkova (25th, $793.44), Adam Schoenfeld (29th, $689.04)
Bodog $100,000 Guaranteed
1. rathrbboatn - $23,600
2. CohibaSiglo - $13,600
3. Nels316 - $9,100
4. danceforcash - $7,000
5. Homer_Jay5 - $5,700
6. skeptix86 - $4,500
7. Andix81 - $3,300
8. Macbeth_ - $2,200
9. cusee - $1,300
Buy-in: $100+9
Prize Pool: $75,000 (+ $25,000 overlay)
Entrants: 750