JC Tran, Tony G Win PartyPoker Premier League Opening Heats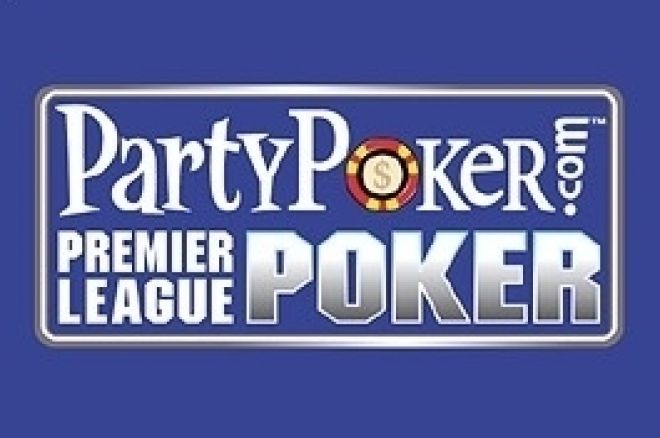 The first full day of play in the PartyPoker Premier League III on Monday saw one newcomer and one recurring star exit with top honors and claim ten points each on their way toward the final round. JC Tran emerged as the winner of the day's first six-player heat, while PokerNews' own Tony G came from behind in the evening session, overtaking Tom "durrrr" Dwan for the heat win.
The day's first heat featured Tran, recent WSOP Main Event champion Peter Eastgate, David "Devilfish" Ulliott, Annette Obrestad, Roland de Wolfe and defending Premier League champion Andy Black. Ulliott was ousted first, followed by de Wolfe, Black and Eastgate, leaving first-timers Tran and Eastgate battling it out for the majority of the points. Eastgate held a 2:1 edge when heads-up play began but Tran surged back to take control, and finally finished off Eastgate after capturing the recent WSOP winner in a bluff. Eastgate pushed all in with an off-suited Q-3, and Tran called instantly with an off-suited A-K, which held up unimproved as the board blanked out. The complete points for Heat 1 were as follows:
10 points - JC Tran
6 points - Peter Eastgate
4 points - Annette Obrestad
3 points - Andy Black
2 points - Roland de Wolfe
0 points – David "Devilfish" Ulliott
It looked like it might be a back-to-back day for series newcomers as Heat 2 unfolded, with Tom "durrrr" Dwan dominating the early action. The session promised a renewal of action between Dwan and Phil Hellmuth, who engaged in a lively confrontation in last year's "NBC National Heads-up Poker Championship," and those two players mixed it up in the very first hand, when Dwan flopped a full house and Hellmuth caught up my making his own flush on the turn. Hellmuth escaped the hand with some of his chips but was off to a tough start, though he outlasted both Nenad Medic and Season I winner Juha Helppi, who busted before him. Vicky Coren took third here, leaving Dwan looking to finish off Tony G for the heat win, but Tony G came from behind and finished off the win by having his J-10 connect against an all-in Dwan's pocket eights. Here's how the points were awarded for Heat 2:
10 points – Tony G
6 points – Tom Dwan
4 points - Vicky Coren
3 points - Phil Hellmuth
2 points - Juha Helppi
0 points - Nenad Medic
Action continues today with two more heats in the PartyPoker Premier League III.