PartyPoker Premier League III, Day 3: Hellmuth, Eastgate Capture Heats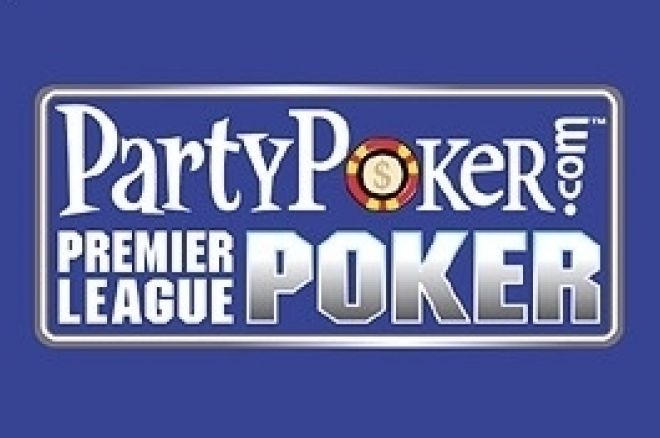 Day 3 action in the PartyPoker Premier League III in London found Phil Hellmuth and Peter Eastgate winning heats to move into contention for one of the six seats in the final. Eastgate dominated his heat to move into second place overall, behind cumulative preliminary-round leader JC Tran, who added a second-place finish to his own pair of heat wins to lock up one of the six seats in the final.
Heat 5, the first of two on the day, was dominated by Eastgate, the recent 2008 WSOP Main Event winner. Bowing out in order, mostly at the hands of Eastgate, were Annette Obrestad (zero points), Juha Helppi (two points), Nenad Medic (three points) and Vicky Coren (four points). Only overall leader JC Tran remained to challenge Eastgate, though Eastgate held nearly 90% of the chips when their duel began. Still, Tran fought back to nearly tie the match, then saw his chance to take control dashed when Eastgate pushed all in with K-3; Tran called with A-7 and was in fine shape to make it three heat wins ina row, but the flop brought a king, Eastgate faded the ace, and Tran's run was over.
Heat 6 featured a formidable lineup of Phil Hellmuth, Tony G, David Ulliott, Roland de Wolfe, Tom Dwan and Andy Black. Hellmuth and Ulliott faced the greatest challenge as the heat began, sharing the overall cellar, and Ulliott's prospects for making the final were severely damaged when he was knocked out first in this heat as well. Tom Dwan delivered the knockout to Ulliott, and also dispatched Tony G (two points) and Andy Black (three points) before the tide turned and he was bounced by Hellmuth, adding four points to his own total. This left Hellmuth and Roland de Wolfe to battle for the heat's biggest points. They began heads-up play almost even in chips, though Hellmuth patiently picked up small pots to move again. The final hand saw de Wolfe find A-Q offsuit unlucky, when Hellmuth called de Wolfe's all-in. Hellmuth played
and connected with a king on the river to win the hand and the heat.
Current standings:
1. JC Tran - 26 pts.
2. Peter Eastgate - 16 pts.
3t. Juha Helppi - 14 pts.
3t. Tony G - 14 pts.
3t. Vicky Coren - 14 pts.
6. Phil Hellmuth - 13 pts.
8t. Tom Dwan - 12 pts.
8t. Roland de Wolfe - 12 pts.
9t. Annette Obrestad -10 pts .
9t. Andy Black - 10 pts.
11. Nenad Medic – 6 pts.
12. David "Devilfish" Ulliott - 3 pts.