Poker Room Review: The Alamo, Sparks, NV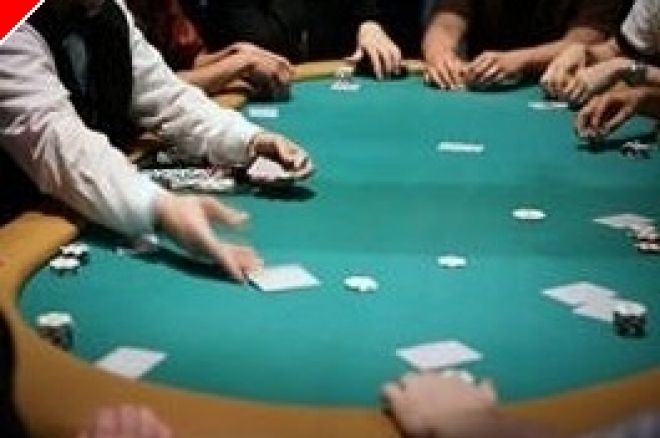 Most traveling poker players tend to stay on the beaten path of well-known poker rooms, finding themselves in the likes of the Bellagio, Binions, Commerces, and Foxwoods. Other players, myself included, get a thrill from playing in little-known, out-of-the-way poker rooms. We enjoy playing in poker rooms our friends back home have never heard of and for us there are rooms like the one in The Alamo Casino in Sparks, Nevada.
The Alamo is the type of casino that you could drive past on the highway a thousand times without noticing. You might even live in Starks, Reno, Lake Tahoe, or Carson City and never hear mention of it. And that would be a shame, because it really is a neat little place worth stopping and playing in at least once.
The Alamo Casino is little more than a piece of the floor inside the large Petrol Truck Stop off of I-80 in Sparks, right near the Vista exit. It's made up of a two-table poker room, and has blackjack, craps, and a table game called "Hold'em Fold'em" thrown in for good measure.
The poker gets started every day at 11:00am, with a freeroll tournament like no other that I've encountered. It is open to anyone who holds a "Revolution Card", the Alamo's players club and has no minimum number of hours required to get in. They seat twenty people in this daily tournament, on a first-come-first-served basis. They begin signing up players at 10am, so make sure to arrive then to lock up a seat. Every player participating in the freeroll is immediately credited with $5 in players points. The blinds change every fifteen minutes and a winner is generally awarded by no later than 1:00pm. The winner of the twenty-table affair gets $100 in player points, second gets $50, third gets $20 and fourth wins $10. This isn't cash exactly, but the credit on your Revolution Card can be used for slot play, and slot winnings are cash, making it a pretty sweet deal. The cash game gets started by noon, when enough players have been knocked out of the tournament to create a full table.
I witnessed the cash game when I visited, but I couldn't get a seat. They only seat eight players to a table in the cash game, as opposed to the ten they seat in the tournament. There were three folks in line for the one game they had going when I arrived. The cash game is $3/6 limit hold'em and they never offer anything else. If you're a no-limit player (or a stud player), you're out of luck.
This is primarily a truckers' game, located in a truck stop, with two or three of the players usually being locals who come for the friendly atmosphere. The poker room manager told me that the game was known as a really soft game back when the room opened, but from what I observed, that appears to no longer be the case. There was a lot of raising and a lot of folding, at least while I was there. Two of the guys waiting for the game told me the same thing. "This used to be a honey patch," said one quietly. "Now it's break even for me, but I really like the guys and I can smoke," he added.
The rake is a little steep at 10% with a $5 maximum per pot. That didn't seem to bother the players any, and maybe that's because this is one of the few rooms in the Sparks-Reno area where smoking is allowed. It seemed that at least seven of the eight players were lighting up regularly, surrounding the room with smoke just like in the old days.
I don't know how profitable the cash game would be for anyone but an expert limit hold'em player, and I sure don't like the thought of inhaling all of that cigarette smoke. Even so, the morning freeroll tournament is very appealing and the players all seemed to be having a great time.
To be fair, this room reminded me of poker from the good old days of poker, before everyone and his brother had read strategy books and watched it on television. It was a friendly table with laughing, drinking and smoking good old boys seated together playing cards. Whether I return or not, I will always fondly remember The Alamo.
The Alamo Casino
Petrol Truck Stop
1950 East Greg Street
Sparks, NV 89431
775-355-8888
800-FOR-RENO