Poker Room Review: Montbleu Casino Resort and Spa, Stateline, NV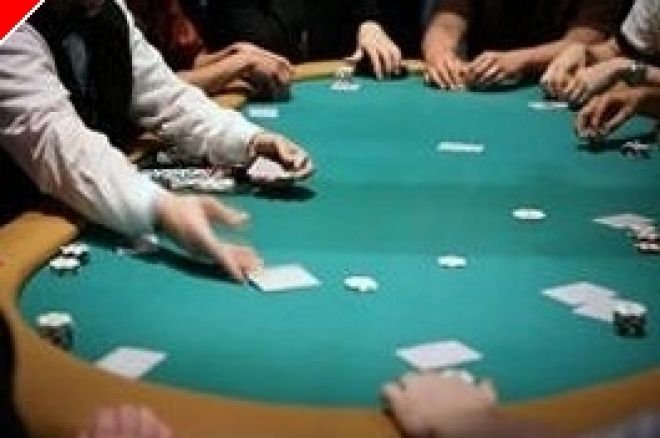 The Montbleu Resort Casino and Spa has a swanky feel to it with its beautiful open layout, very high ceilings, soft lighting, and beautiful pastel colors. The six-table poker room itself is very large and relatively new, having just opened in 2006. The tables, cards, and chips still retain a freshness about them that makes the atmosphere vibrant. It is a classy-looking place all around.
The Montbleu poker room offers attractive incentives for locals during this slow season, like hosting a slew of daily tournaments. Currently, there are three tournaments on Monday, Wednesday, and Friday starting at 2pm, 4pm, and 6:30pm. There are also four on Tuesday and Thursday starting at 2pm, 4pm, 6pm, and 8pm. Two additional tournaments run on Saturday at 11am and 2pm, and three more on Sunday at 11am, 2pm, and 5pm. The buy-ins vary from as little as $45 to as much as $120, with chip stacks ranging from 2,000 to 8,000. Saturday tends to be the busiest tournament day, with three tables of players often seated for the 2pm event.
The room typically spreads three varieties of hold'em: a $1/2 no-limit game with a $50 minimum and $300 maximum buy-in, $3/6 fixed-limit hold'em, and $2/6 spread limit hold'em. Occasionally, they spread an Omaha pot-limit game or, slightly more frequently, a pot-limit dealer's choice game, which can include hold'em, Omaha, Omaha eight-or-better, pineapple, crazy pineapple, stud, stud eight-or-better, and a game rarely seen outside of this area called "Tahoe pitch and roll".
"Tahoe" as it is generally known, is a stud game. Players are dealt four down cards and then discard one and turn one face up. In the parlance of the game, they "pitch and roll" before the first betting round. The rest of the game plays exactly like seven card stud, and can be played either straight high or high-low, with an eight low qualifier.
I played on a Sunday night in the no-limit game and then moved to the pot-limit dealer's choice game. I was happy to find the players in the no-limit game to be, with a couple of exceptions, either very young and inexperienced, drunk, wildly aggressive, or some combination of the three. Two of the players were regulars and gladly shared with me their observation that the game was a honey pot most of the time. The three of us gladly carved up the modest bankrolls of the eight or so other players who sat down over the few hours I played. I finished $350 to the good when the no-limit game broke.
The pot-limit dealer's choice game was an even more extreme version of the hold'em game. It consisted of me, a player from the broken no-limit game, and, three drunk younger players who wanted to play "Omaha, or anything but hold'em". I was awarded the dealer button and got to call the first round, where I obligingly called Omaha, high only.
I found that the young players, although happy with the game being Omaha, were no more adept at it than they were at hold'em. The game lasted for all of four rounds, with Omaha called each time, before the game broke up for lack of funds. Although I was enriched by the dealer's choice experience, I never got to actually see Tahoe played, which was why I sat down in the first place.
Unfortunately, the action in the Lake Tahoe area, the Montbleu specifically, has slowed recently due to the declining economy and season. The busy season is later in the year, when the tourists come for the pristine and beautiful ski slopes. I hope to return then and find a game of dealer's choice, where I can finally experience their homegrown stud variation called "Tahoe pitch and roll".
[I] Montbleu Resort Casino and Spa
55 Highway 50
Stateline, NV
800-648-3353[/I]