PokerStars.net Asia Pacific Poker Tour Returns to Manila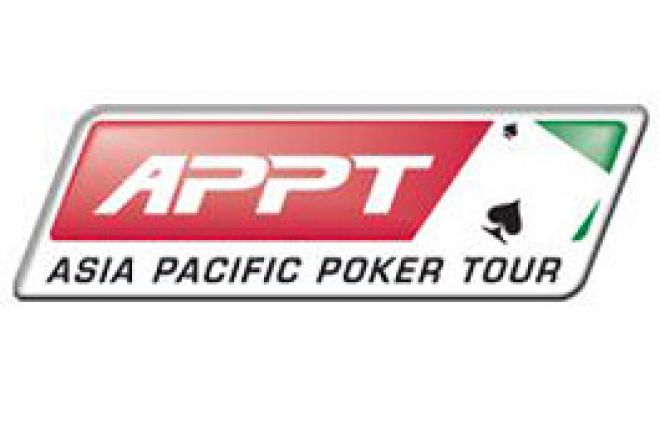 The PokerStars.net Asia Pacific Poker Tour has now released detailed plans for the upcoming Season Two APPT stop at Manila in the Philippines. The main event of the APPT's second Manila Poker Festival is a PHP 100,000-buy-in tourney, running November 13-16, and expected to draw hundreds of the world's best players from 30 or more countries.
The main event – which also serves as the Grand Final to the first-ever Filipino Poker Tour – will like the rest of the APPT's visit be run at the Hyatt Hotel and Casino in Manila. The Hyatt overlooks the famous hub of the Philippines, Manila Bay, and promises to be an exciting cultural experience for APT visitors, beyond the poker itself. PokerStars has offered online satellite entries to the event online, and live qualifiers have been and continue to be available at Manila's Metro Card Club as well.
Australia's Lee "Final Table" Nelson is among the Team PokerStars Pro players expected to be on hand.
"Manila is a great setting for Season two's fourth leg of the Asia Pacific Poker Tour – home to the first ever APPT event last year," said Nelson. "I look forward to witnessing first hand the growth poker has seen in the last twelve months. This major international event, coupled with the PokerStars.net Filipino Poker Tour, has positioned the Philippines as one of Asia's leading poker markets."
APPT President Jeffrey Haas commented on the success of the APPT Manila stop as follows: "We are committed to continuing the expansion of poker tourism to Manila and this includes making the tour accessible for everyone around the world with free and affordable online and live qualifiers so they can experience first hand the sheer exhilaration of the sport in big events such as APPT Manila. Last year we had a record 255 players competing for the coveted PokerStars.net APPT Manila title – we hope to increase this number in 2008. Included in the hundreds of players assembled at the Hyatt Casino this year will be some of the sport's finest talent."
Among those already committed to play, in addition to Nelson and returning champion Brett Parise, are John Phan, Eddie Sabat, Celina Lin, Yoshihiro Tasaka, Neil Arce, Wally Sombrero, pro billiards player Alex "The Lion" Pagulayan, and PokerStars.net "Team Singapore" players Ivan Tan and Bryan Huang.
More information on the APPT Manila stop and all other APPT events is available at www.appt.com.